Last week, I wrote about the four expressions of RD One Bourbon from RD One Spirits. We have reviewed all four of their releases, and the final two have dramatic flavor profiles. It is not often that I will write about a brand in back-to-back weeks but these bottles are impressive.
RD One double-finished in oak and maple barrels.
This bourbon is dramatic and enticing. The RD One double finishing technique has left a bourbon with a sweet yet not overpowering maple finish. Think a flavorful syrup on your favorite French toast or waffles. At 99.9 proof, you can enjoy it neat or with a large cube. This bourbon provides a sweet note that lingers like maple syrup. However, it is not overdone, and the whiskey is balanced. It's a delicious bourbon that you should try.
RD One finished with Brazilian Amburana Wood.
This bourbon was one of the many surprises I experienced on my tasting journey. Not only is it dramatically flavor-forward, but it is one of the most unique bourbons I have experienced. The Amburana wood is native to South America and is introduced to the finished bourbon using perforated wood slats. The holes in the wood allow more contact between the whiskey and the wood, allowing maximum flavor effect. This is truly one of two must-try bourbons.
110 Proof
RD One finished with Amburana is the highest-proof offering of the initial four RD One releases. It is genuinely a bourbon that surprised and amazed me. Think Cinnamon Toast Crunch Cereal to understand the flavor notes of this whiskey. RD One bourbon ages at least four years. Amburana is introduced into the mature barrels and finished to taste. An image of the Amburana used is shown below. Please take a moment to watch our review of these two finishes HERE.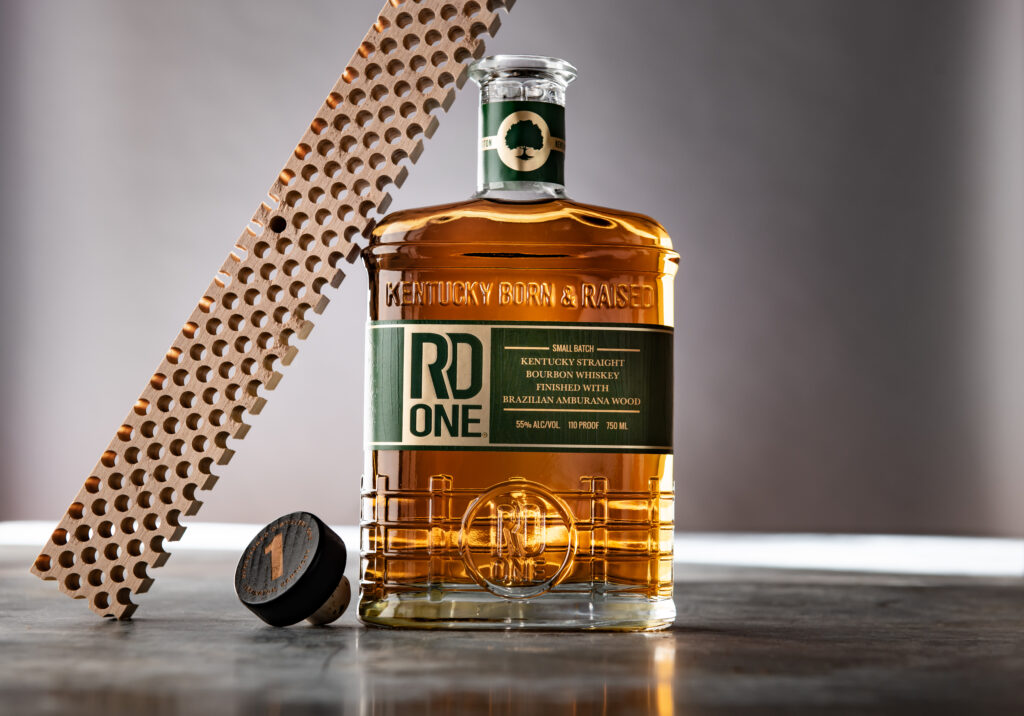 Four very different releases
As mentioned in our video reviews, these bourbons would make a great-tasting flight as all four have unique characteristics. The small batch, French Oak, Double finish oak, and maple, and my favorite is the Amburana finish. I strongly urge you to try these bourbons, which represent innovation and demonstrate dramatic flavor in 4-year-old whiskey. These two releases are two must-try bourbons.
RD One Spirits in the Distillery District of Lexington
RD One has a tasting room located in the Distillery District of Lexington. This area has had a lot going for it and is a fun and exciting destination. RD One's tasting room is sure to enhance your experience while visiting. I intend to visit their tasting room next month and look forward to continued innovation from this new spirits producer.