My name is Don, and I would like to welcome you to the bourbonfool.com blog.
I cannot tell you the first time I realized that I had an interest in bourbon. Perhaps because I grew up with a close friend, who would only drink Jim Beam white-label? It was my duty not to let him drink alone. It could be in my blood because my father who I barely knew was from Kentucky. Perhaps one day I will discover that I am a descendant of one of the early bourbon tasters?
What officially started the "foolishness" was my first distillery visit and tour. A bucket list visit to Lexington, Kentucky was my first true bourbon experience, and that trip set the hook. It was not the distillery or their bourbon that captivated me. I was astounded at how friendly the locals were during our visit and how eager they were to welcome people from out of town. Imagine back then they were surprised that someone drove all the way from Michigan to visit a Kentucky Distillery.
Fast forward a few years and my wife and I completed our first Kentucky bourbon trail passport. I was curious that at different distillery locations I would hear conflicting or confusing information. I decided to attend Moonshine University in Louisville, so I could better understand the history and separate fact from fiction. After acquiring the Executive Bourbon Steward designation, my goal is to continue to encourage and educate people about all things bourbon.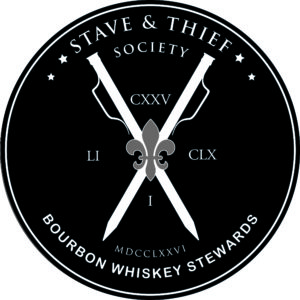 I have hosted many bourbon tastings and presented bourbon history to people eager to learn more. From large events to small parties, I thoroughly enjoy telling the story of America's Native Spirit.
I have now visited and toured many distilleries multiple times, read countless books, and always strive to expand my bourbon knowledge base. I hope you enjoy this unique slice of Americana as much as I do.
Sign up for my weekly newsletter and come along for the ride.