The Ross & Squibb Distillery may be the most historic and vital distillery you have never heard of.
The Rossville and Squibb Distilleries
George Ross opened the Rossville Distillery in 1847, located above a very clean and clear aquifer. Bottles of Rossville Union Rye Whiskey remember the founder. The Squibb Distillery began production in 1869 and became a property of the King of the Bootleggers, George Remus. The Squibb Distillery was purchased in 1921 and sold following prohibition.
Many Owners, exact location
Before the distillery became known as Ross & Squibb, it went through many owners and several name changes. The most famous names were the Joseph Seagram Plant and, more recently, MGP, also known as MGP Indiana. MGP became synonymous with sourced whiskey and provided good whiskey to many brands you know today. A primary whiskey produced at MGP is a ninety-five percent rye product bottled under multiple trade names, including Bulleit, James E. Pepper, and Templeton Rye. If you have a bottle distilled in Lawrenceburg, Indiana, it came from MGP.
Marketing announces the Ross & Squibb Distillery.
In 2021, Luxco announced that Ross & Squibb would be associated with the MGP house brands of George Remus Bourbon and Rossville Union Rye whiskey. Luxco merged with MGP and quickly became the brand manager for all Luxco and MGP brands. George Remus Bourbon is one of those brands that has been getting noticed. MGP acquired the Remus brand from Queen City Whiskey out of Cincinnati, Ohio, in 2016. It is only fitting that a whiskey bearing Remus's name came back to life in Cincinnati, as that was his base for many years.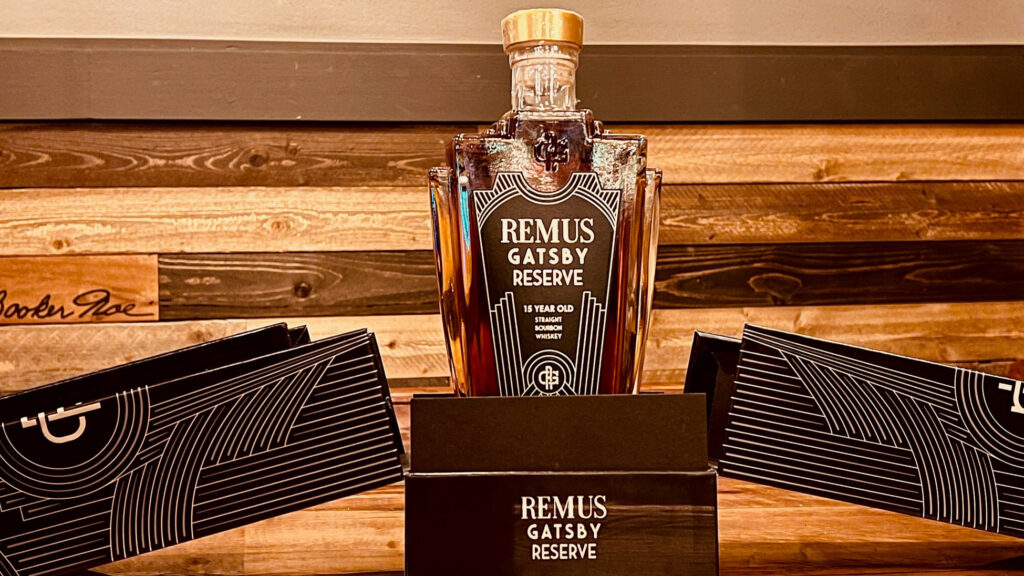 George Remus 15-Year-Old Gatsby's Reserve
Many historians speculate that the great author F. Scott Fitzgerald modeled his novel The Great Gatsby on George Remus's lavish lifestyle. Please visit this previous post for more on the King of the Bootleggers. This bottle is a beautiful package, with art deco features that blend with the era of The Great Gatsby. The bourbon is rich, brimming with flavor, and delightful to drink. For a complete review of Remus Gatsby Reserve, please visit HERE.
Always a product of MGP.
From the first releases of George Remus bourbon to today, the whiskey was always a product of MGP. The Remus brand has come full circle back to MGP and, with deft marketing by Luxco, will continue to be a contender in the marketplace. Ross & Squibb Distillery has more cachet than listing MGP as the distillery. It is an excellent marketing call for a distillery that has produced whiskey for over 175 years.