What do George Remus, Jack Daniels, and murder have to do with bourbon? Remus purchased a minority interest in the Jack Daniel's Distillery directly from a nephew of Jack Daniel himself. Prohibition was in force, and Remus was always looking for ways to secure "the good stuff." The Jack Daniels supply of whiskey was just one of the many distilleries that "the King of the Bootleggers" went on to purchase and use the stored product for his growing empire. Remus would purchase distilleries for the appearance of controlling medicinal whiskey stock.  However, time and time again, he would siphon or steal his inventories to satisfy the whiskey needs of a thirsty population.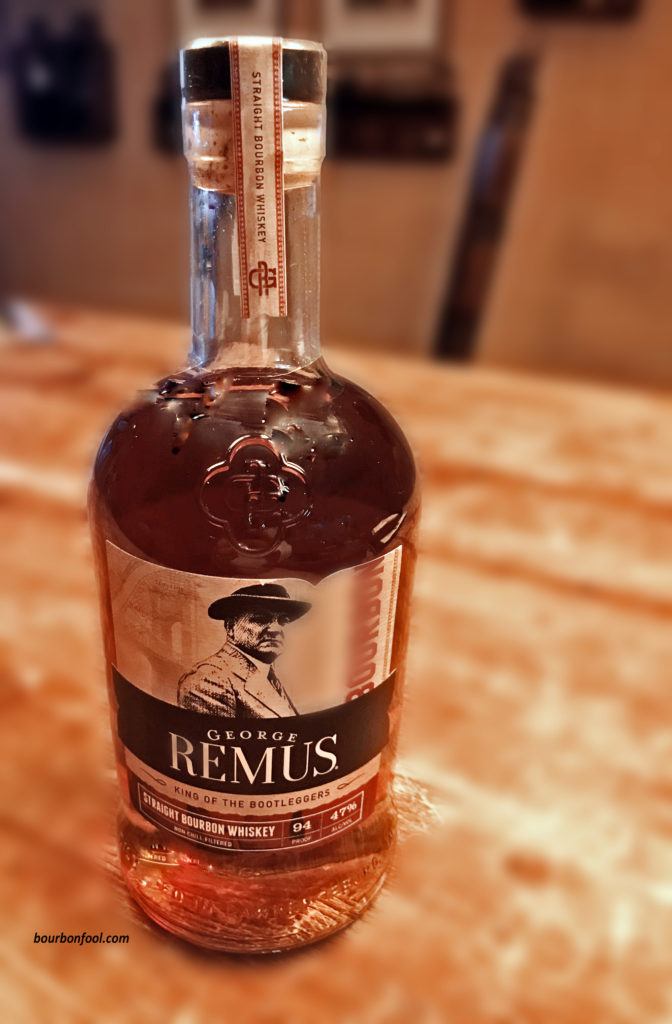 Pharmacist turned attorney turned bootlegger
Another distillery that he controlled, the H. E. Pogue Distillery in Maysville, Kentucky, housed over 400 cases of bourbon in storage. This location was central to his operation based in Cincinnati at the time.  Yes, a bourbon empire was operating out of Cincinnati, Ohio, with plentiful stores of the good stuff right across the Ohio River. Another property of his was Burks Mill Distillery in the sleepy town of Loretto, Kentucky.  Burks Mill is now the site of Makers Mark Distillery.
George Remus was a pharmacist and an attorney, and he used both of those skills to create a bourbon empire. He understood the Volstead Act that kickstarted prohibition, and he used that knowledge to every advantage possible. He purchased legal stores of medicinal whiskey and then often had it stolen so he could resell it on the black market.
His story is long and detailed and includes bribery, thuggery, and even murder. George often bragged about his bribes at the highest levels of the federal government. However, the bribes he thought were insurance policies did not prevent him from going to prison. George's second wife took up with a federal prohibition agent when Remus served time. They did everything possible to loot his estate and even tried to secure a hitman to eliminate Remus upon his release from prison. George Remus was now a broken man who was driven insane by his wife's betrayal. So much so that he murdered her in broad daylight surrounded by eyewitnesses.
The skills he learned as an attorney served him well at his murder trial. While the authorities wanted nothing more than to execute him, George convinced a jury that he was temporarily insane when he committed the deed. He was acquitted but was never able to regain his status in the bourbon world. His old partners in crime shunned him, and his wife and her suitor had taken and spent everything. This man was, in many ways, a business giant who happened to succeed in business by doing illegal acts. However, history has been kind to him in recent years, by yielding him a namesake bourbon.
George Remus Straight Bourbon Whiskey
You can purchase a bottle of George Remus straight bourbon whiskey. G. Remus Distilling Company in Lawrenceburg, Indiana produces the 94 proof bourbon. Surely a man once known as King of the Bootleggers deserves his commemorative bottle.
This short story pales in comparison to the complete real-life story of George Remus.  To learn more about George Remus, Jack Daniels, and murder, I strongly recommend the book "The Bourbon King"  written by Bob Batchelor.  It is very entertaining and a good read that provides an excellent look at the life and crimes of George Remus.