Old Fitzgerald is one of the brands that is associated with bourbon history. Old Fitzgerald was a whiskey produced by the Old Judge Distillery in Frankfort. The Stitzel Brothers Distillery purchased the Od Fitzgerald brand, and it became their flagship brand. Later, there was a merger that created the Stitzel-Weller Distillery. Julian Van Winkle partnered with A. P. Stitzel and Alex Farnsley to open on Kentucky Derby Day in 1935.
Old Fitzgerald Distillery
After Pappy Van Winkle passed away, the Van Winkle family operated the distillery until selling it in 1972. That is when Stitzel-Weller became known as the Old Fitzgerald Distillery. It is a brand that has noble roots and a deep bourbon pedigree.
Heaven Hill buys the Old Fitzgerald brand.
In 1992, the distillery's name was changed back to Stitzel-Weller and closed. The remaining brands were then sold to multiple distillers. Old Fitzgerald went to Heaven Hill, Old Weller to Buffalo Trace, and Rebel Yell to the David Sherman Company.
Old Fitzgerald decanter bottles
The Old Fitzgerald 19-year-old decanter bottle that we will discuss later in this article is a tribute to 1950's bottles that were part of the brand's image. Stitzel-Weller began featuring their first decanter bottles in 1951. Later, Heaven Hill resurrected the decanter series in 2018 with a 14-year-old bourbon whiskey. The decanter bottles have continued to be released with different age statements but always as 100-proof bottled-in-bond whiskey. In recent years, green labels designate Spring releases, and black labels represent Fall releases.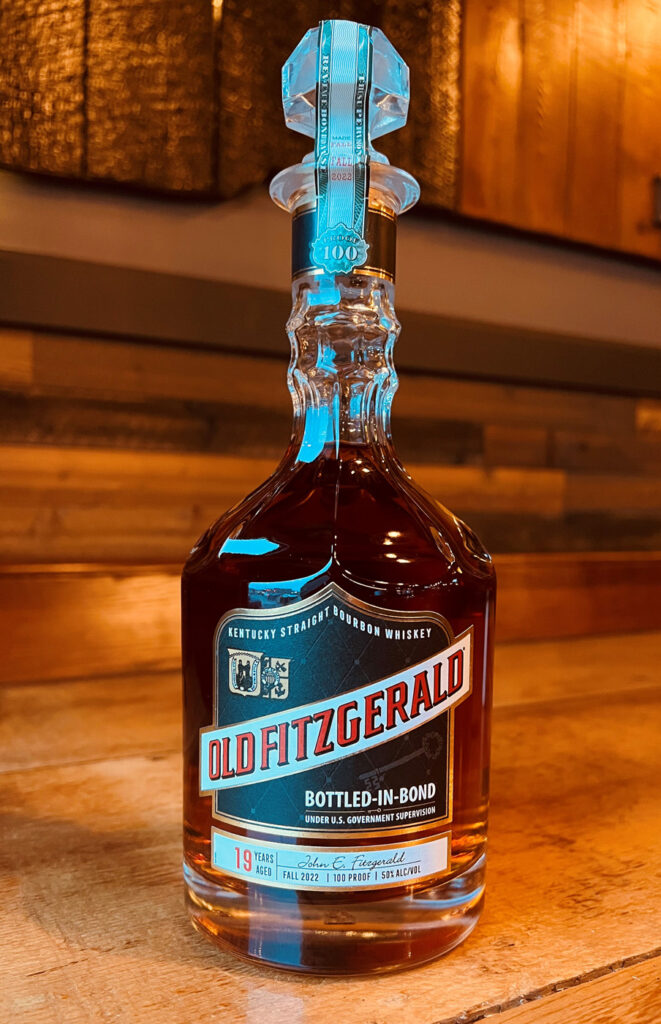 Old Fitzgerald 19-year-old
This bottle is the oldest version of Old Fitzgerald that Heaven Hill has released. I was able to sample it this week, and it is a fantastic bourbon whiskey. Smooth, flavorful, and one of the best bourbons I have tasted. You will want to watch our complete review HERE. The bottle entered the marketplace with a $240 price tag and is now approaching $2000 on the secondary market. Heaven Hill continues to release significant bottles of Old Fitzgerald that are sought after by many in the bourbon universe. I, for one, am thankful for the opportunity to experience this very special Kentucky Straight Bourbon Whiskey.