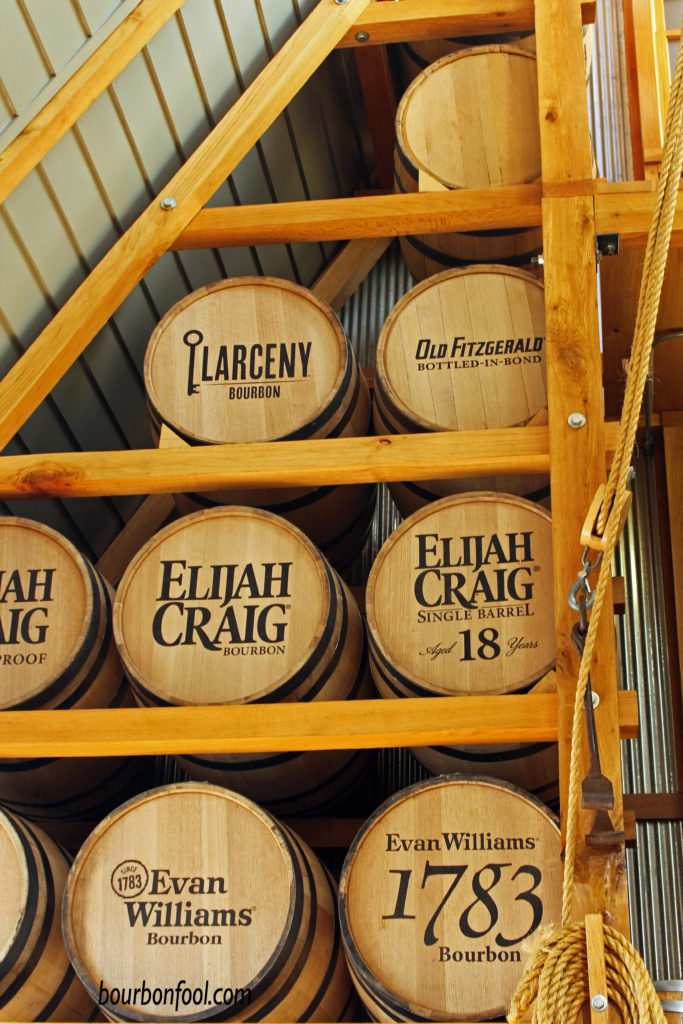 When you see a bottle of Elijah Craig, Evan Williams, or even Larceny many people do not realize they are all products of the Heaven Hill Distillery.
This family-owned company was founded in 1935 under the name Old Heavenhill Springs Distillery. After prohibition, the distillery was founded by Joseph Beam, a first cousin to Jim Beam and a member of the Shapira family. Five brothers of the Shapira family bought out all of the other investors and descendants of the Shapira family operate the company to this day. Every master distiller at Heaven Hill has been a member of the Beam family since its inception.
Located in Bardstown, Kentucky Heaven Hill strongly emphasizes the history of bourbon both at their Heaven Hill Bourbon Heritage Center and at the Evan Williams Bourbon Experience in Louisville. Both of these educational and entertaining stops on the Kentucky Bourbon Trail are worth a visit. During our recent visit to Bardstown, Heaven Hill announced a 65 million dollar investment in operations including a renovation to the Bourbon Heritage Center that has been open since 2004.
Actual distilling no longer takes place at the Bardstown location due to a devastating fire in 1996. Ninety thousand barrels of bourbon were destroyed by the fire which sent flames soaring high into the sky. Part of the creek that provided water to the facility also caught on fire.
After the fire several Kentucky distilleries assisted Heaven Hill by producing product for them until they purchased the Bernheim distillery in Louisville. Mashing, fermenting, and distillery take place at the Louisville location while aging, bottling, and shipping still happen in Bardstown.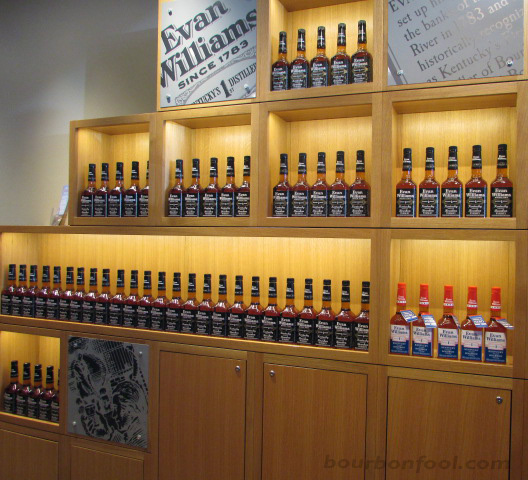 In addition to the brands mentioned above including multiple variations of Elijah Craig and Heaven Hill, the company also produces the following bourbons and whiskeys: T W Samuels, Rittenhouse Rye, Parker's Heritage, Old Fitz, JW Dant, JTS Brown, Old Fitzgerald, Henry McKenna, Fighting Cock, Echo Spring, Cabin Still, Bernheim Original, and Blue State Red State.
The next time you walk through a liquor store you will recognize many of these brands and understand where they are produced. Another glimpse of the unique history of bourbon in America.
.