OFC Bourbon is very rare and has a great story. The bourbon is named after a historic distillery in Frankfort, Kentucky. The OFC Distillery was born in 1870 founded by the famous E.H. Taylor Jr. The OFC stands for Old Fashioned Copper.
Historic Buffalo Trace
This distillery was the most technically advanced of its time. It included copper fermentation vats, copper stills, and steam-heated warehouses still in use today. OFC Distillery is a national historic landmark known today as Buffalo Trace.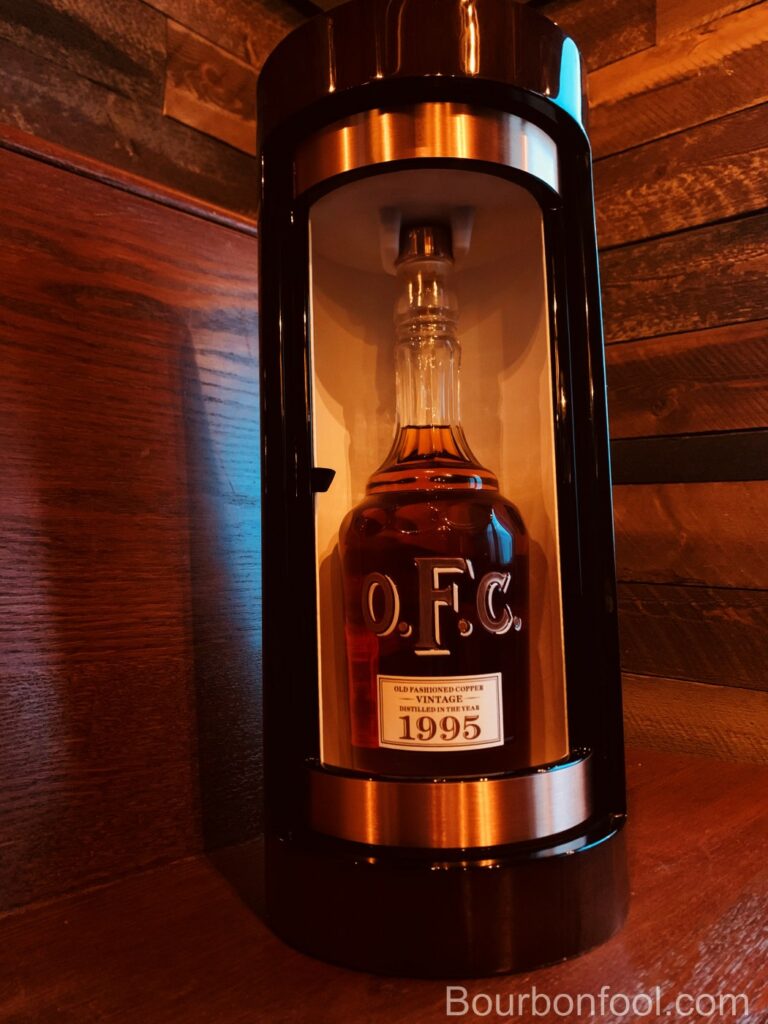 Copper inlays
Each OFC bottle is inlaid with genuine copper lettering, reflecting Colonel Taylors' embracing of copper to guarantee his whiskey's purity. The bottles are a piece of art and have become one of the most sought-after in the world. Each bottle comes in a wooden presentation box. Realistically, these bottles are more difficult to find than Pappy Van Winkle offerings. This 25-year-old bourbon comes in at 90 proof. The suggested retail is $2500 and at the time of this article, bottles were selling for $7500 on the secondary market.
Many charities benefitted from the release
Buffalo Trace and the Sazerac Company donated original issues of these bottles to non-profit groups that used them to raise money for their organizations. After donating 200 bottles to various causes, the total raised was an eye-opening $1,196,687.00, which averaged out to a little more than $6000.00 per charity.
All of you understand that I am much more likely to write about an affordable bourbon that is readily available. However, this bottle is so rare and unique that I could not resist. When you see one on display, you will know the unique history of this very elusive bourbon. If you get the chance, take a picture with a bottle of OFC, and your bourbon friends will be jealous. By the way, if someone happens to offer you a drink from their bottle, don't turn them down.
Buffalo Trace is home to many fine bourbons. OFC is very rare but they also produce Pappy Van Winkle, George T. Stagg, E. H. Taylor, Blanton's, Wellers, Eagle Rare, Elmer T. Lee, Hancock's Reserve, Wheatley Vodka, and their namesake Buffalo Trace Bourbon.