By now, you are aware that bottles of Pappy Van Winkle sell for large sums of money and many people feel lucky if they can find a bottle to purchase. It does not matter to some whether it is a couple of thousand dollars, but it is the opportunity to own a bottle of Pappy. Here is Pappy Van Winkle's Story.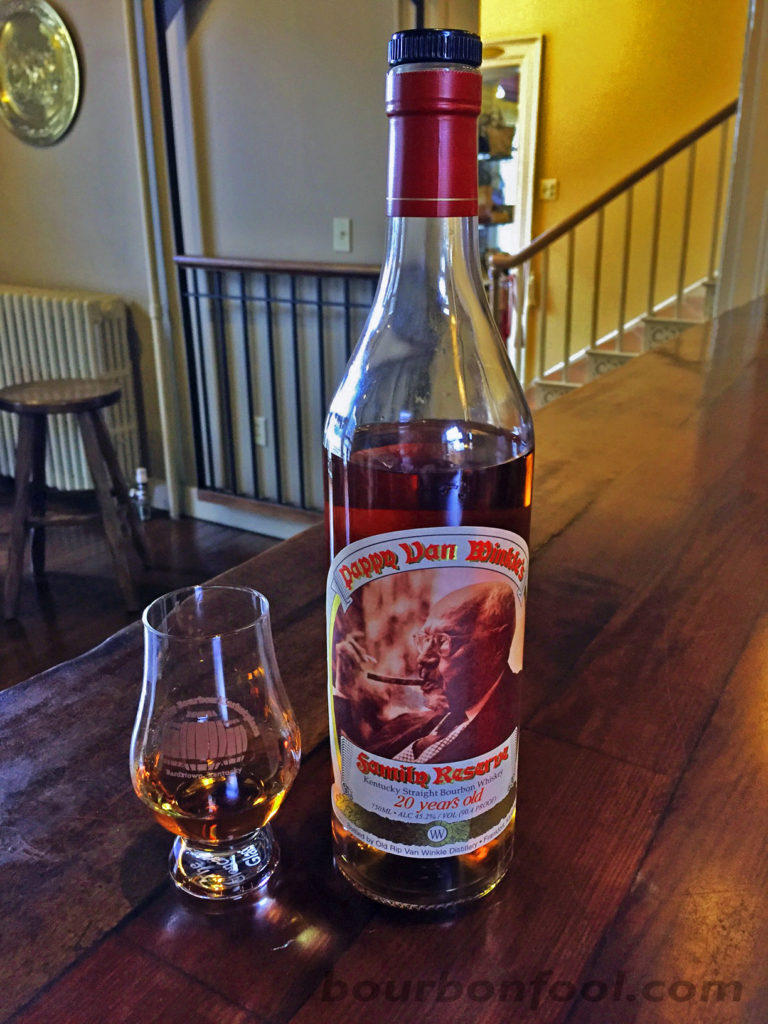 If you follow bourbon, you are aware that there are distilling families in the bourbon world that date back generations.  Members of the Weller family had been distilling since the 1700s. They began distilling near Bardstown, Kentucky.  However, William Larue Weller was a whiskey broker and rectifier who built a successful business in Louisville. When he passed away in 1899, he passed on his business to his family.
Whiskey salesman
In the early 1890's Julian Van Winkle joined the Weller company as a whiskey salesman. Even though he was only 19, he was very good at selling whiskey. After the repeal of prohibition, another storied distilling family, the Stitzels, created a partnership with Julius and another Weller salesman.  The new entity was built outside of Louisville and became the Stitzel-Weller Distillery. Their warehouses were full of other producers whiskey but they lacked their own brand. Van Winkle realized that a Milwaukee businessman wanted to sell his stock of Old Fitzgerald and he purchased it for ten thousand dollars.
Pappy was a marketer and a salesman.  He continued to grow the Old Fitzgerald brand as well as the brands Rebel Yell and Cabin Still.  They were a smaller independent distillery that was making their mark in the industry.  Van Winkle posted a sign at the Stitzel-Weller distillery that stated the following.
"We make fine bourbon, at a profit if we can, at a loss if we must, but always fine bourbon."
He continued marketing into the 1950's and 1960's creating memorable advertising in the popular magazines of the day. He targeted business people by penning articles in the New Yorker or Time magazine. Pappy died in 1965, and the distillery was eventually sold. At the very end, he would preach against the flowery and thin blended whiskeys that were becoming popular. Unfortunately, he probably never realized what the future of bourbon would become.
The good news is his son Julian was able to retain rights to barrels in the warehouse and kept the Rip Van Winkle brand. He had no reason to sell his bourbon during the 1980s as it was in a downswing.  However, his bourbon won the highest honor in the 1996 World Spirits competition.  Today, the Van Winkle name is synonymous with prized bourbon. People often refer to the Van Winkle Distillery, even though there has never been a distillery by that name.
Today you can visit the old Stitzel-Weller Distillery outside of Louisville, which houses the Bulleit brand of bourbon. Buffalo Trace which is owned by the Sazerac Company produces the Van Winkle line of bourbons today.
Julian "Pappy" Van Winkle did not come from a historic bloodline of master distillers and in fact, was never a distiller himself.  He was a great bourbon salesman and a prolific marketer who wanted to be known for fine bourbon.  That is Pappy Van Winkle's story.