A long overdue trip to Three Oaks, Michigan, resulted in an eye-opening visit to the Journeyman Distillery. Three Oaks is located a little over three hours from Detroit but only an hour fifteen from Chicago. This area on the southwest side of Michigan attracts much of its clientele from Illinois and Indiana. South Bend, Indiana, is about a half-hour away from the distillery. There are many Michigan distilleries but this one is truly a destination and Journeyman Distillery is worth visiting.
A destination
There are distilleries with restaurants, and there are distilleries with event spaces. However, Journeyman does a great job tying their distillery, restaurant, event space, lodging options, and even a dramatic, outdoor putting green in one exciting package. The spirits produced on-site use locally sourced, organic grain and malt. Journeyman Distillery is a Midwestern distillery with a distinctive local ambiance, and its products are certified organic, gluten-free, and Kosher.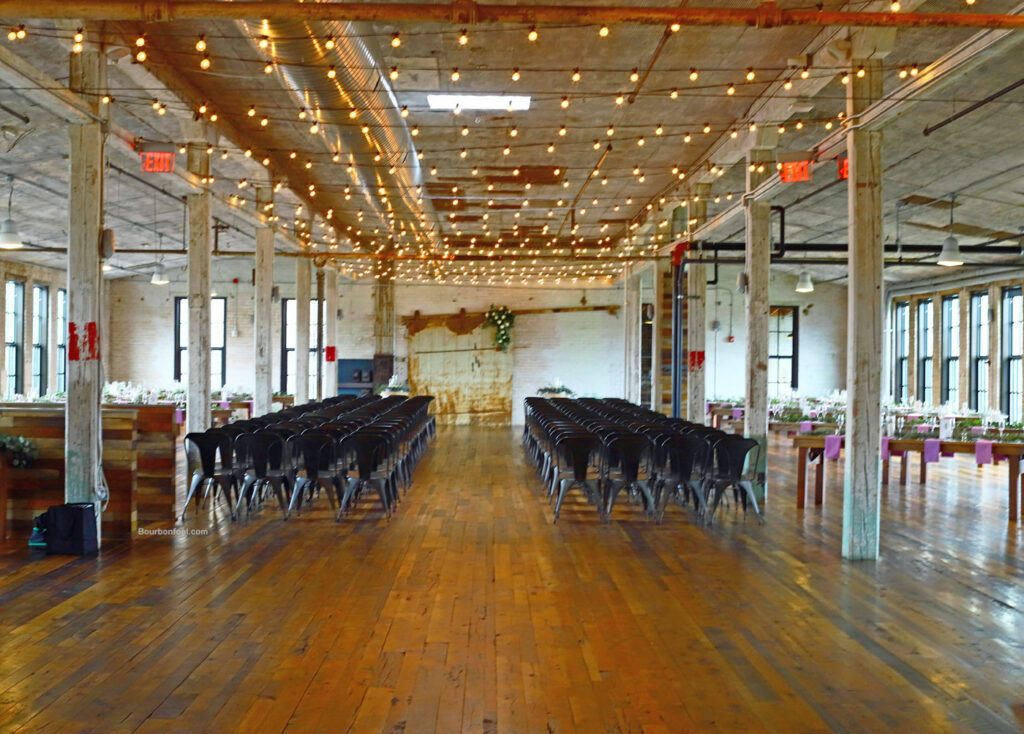 Golf, spirits, and vision
Bill Welter is the visionary behind this fast-growing operation. He is a former division one golfer introduced to the whiskey business. After learning about the business of distilling in Scotland, Tasmania, and Chicago, he partnered with his father to repurpose and refurbish the former Featherbone Factory in Three Oaks. In 2011, distilling began along with the opening of their tasting room. The Staymaker Restaurant opened in 2015, followed by the catering facility in 2017. Welters Folly was introduced in 2018 and is the largest putting green not associated with a golf course.
The Warren Featherbone Company
Edward Warren started the Warren Featherbone Company in 1883 and operated a successful dry goods store in Three Oaks. His discovery of using discarded turkey feathers to replace the difficult-to-use whalebone changed the ladies' garment industry. Later, when corsets went out of style, he produced ribbons, elastic, and braids for the fashion industry. Later, the Warren family created a philanthropic foundation and donated property to establish the Warren Dunes State Park on Lake Michigan.
The experience
Do not expect a full-on distillery tour when you visit here. It is a brief tour that travels through an area that is not friendly to tall people. Be sure to watch your head while navigating the distilling area. The tasting room was compact and full of people anxious to try the assortment of Journeyman Spirits.
The Tasting
The tasting is substantial, with a multitude of different products to sample. To simplify things, we will list the products by type.
Wheat-based products include Red Arrow Vodka, Buggy Whip Wheat, and the tribute to the Featherbone company, Corsets, Whips, and Whiskey.
Bilberry Black Hearts Gin
Snaggle Tooth Coffee Liqueur
Old Country Goodness (apple cider with a punch)
Rye Whiskey, including Last Feather Rye, Not a King, Field Rye, and Pit-Spitter Cherry Whiskey.
Silver Cross Four Grain Whiskey
Featherbone Bourbon
The Highlights
Last Feather Rye is a clear winner made unique by using wheat as a flavoring grain. Known initially as Ravenswood Rye, this was the one bottle I purchased before I left the distillery.
Snaggle Tooth Coffee Liqueur is a very interesting liqueur. If you like coffee and bourbon, you will enjoy this.
Old Country Goodness is apple cider blended with whiskey. It was a little sweet for my taste, but it was worth trying, especially if you are an apple cider fan.
I believe a lot of the other Journeyman products will improve with age. However, there is a massive base of fans for their products, even the younger ones. Journeyman Distillery is a Michigan company, but it has a multi-state vibe. Indiana and Illinois play a role in attracting both employees and customers.
Growth in Valparaiso, Indiana
Following the winning plan of renovating an existing building, Journeyman has broken ground on an ambitious project in Valparaiso. Repurposing a 140,000 square foot former Anco wiper factory will result in a distillery, restaurant, whiskey garden, brewery, etc. It will be another distillery and destination. Bill Welter has roots in this area, and his extended family has had business operations in Valparaiso since the 1970s.
Journeyman Distillery is worth visiting
There is a thriving whiskey destination in Three Oaks, Michigan, soon joined by an equally ambitious destination in Indiana. The future is bright for Journeyman, and you should take the time to visit. Remember to make reservations if you want to sample the food unless you don't mind relaxing with your favorite spirit while you wait. And of course, weather permitting, you can take on the challenge of the famous putting green.