High Five Spirits in Petoskey, and they have produced their first bourbon. Gypsy Whiskey is Pure Michigan throughout the entire process. Locally sourced corn combined with Michigan artesian well water is then distilled using stills made in Detroit.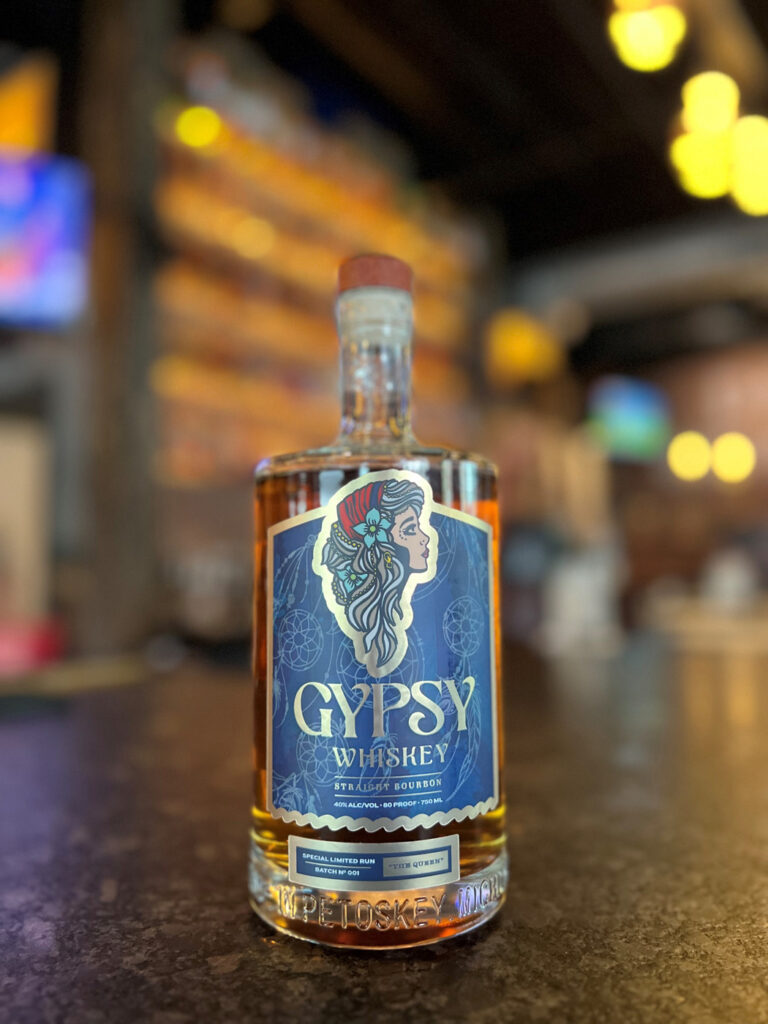 Multiple locations
High Five operates their distillery in Petoskey and a separate tasting room in Petoskey on Howard Street. There is also a tasting room on historic Mackinaw Island. High Five Spirits are proof that the Michigan whiskey experience continues to grow. Did you know that there are more distilleries in Michigan than in Kentucky?
An assortment of spirits
High Five produces multiple products in its spirits portfolio, including Gypsy Vodka, Mackinaw Island Rum, Petoskey Stone Gin, Apple pie vodka, Gypsy whiskey straight bourbon, and Lakeside Rye Whiskey are a few of their offerings. There are four varieties of Mackinaw Island Rum. They are aged, Vanilla Cinnamon, Banana, and Coconut. Mackinaw Island is the perfect location to kick back and sample some locally produced island rum. They also have a Petoskey Stone Fossilized Gin aged in Michigan white oak barrels. Michigan barrels are another element of keeping things local.
Gypsy Whiskey
Gypsy Whiskey is a three-year-old straight bourbon whiskey. What is interesting about this bourbon is that it has characteristics of an older spirit. Good flavor and a good hug make this a delicious entry-level bourbon at eighty proof. I sampled their first whiskey release, which will probably sell out quickly. Gypsy Whiskey is pure Michigan in its heritage and its home.
Our video review
This week we reviewed Gypsy Whiskey and were impressed with its more mature notes for a younger bourbon. Find out more about the men behind this whiskey and the special dedication on every bottle. You can watch our VIDEO HERE. For additional information on Michigan distilleries, you can visit this article.