In 1999 the Kentucky Distillers Association formed the Kentucky Bourbon Trail, and I wonder if they envisioned the impressive growth of the Kentucky Bourbon Trail? During 1999, the distilleries were producing approximately four hundred and fifty thousand barrels. The founding members of the Kentucky Bourbon Trail included the following seven distilleries. Buffalo Trace, Four Roses, Heaven Hill, Jim Beam, Makers Mark, Wild Turkey, and Woodford Reserve. In 2008, the Tom Moore Distillery joined the tour, making a total of eight member distilleries.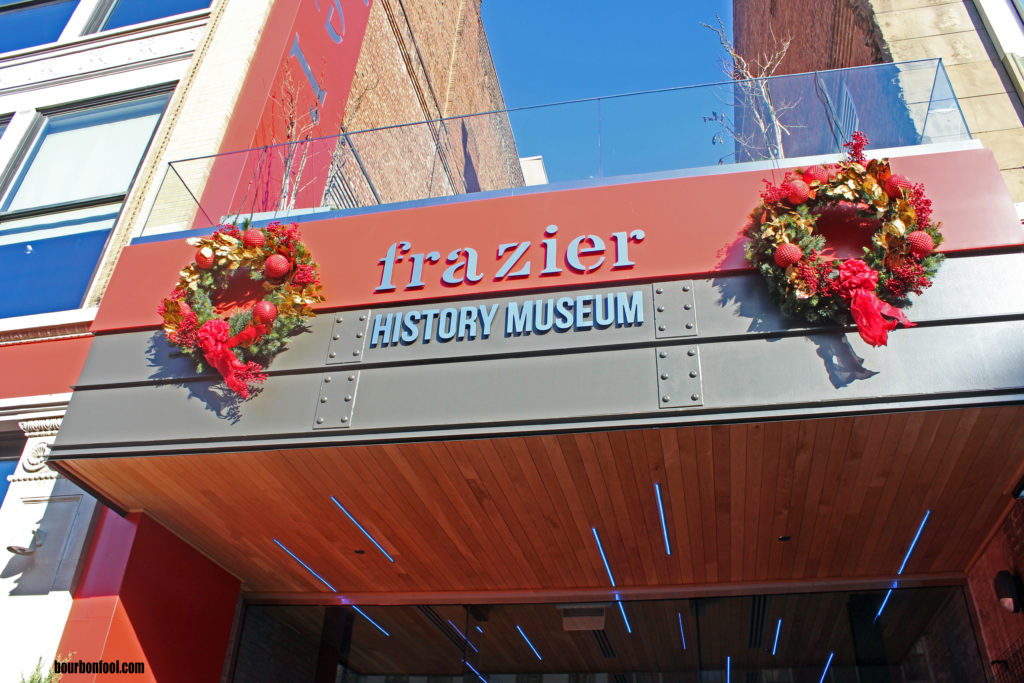 Many travelers on the trail do not recognize the name of the Tom Moore Distillery. Tom Moore helped put Bardstown Kentucky on the bourbon map when he purchased some property there in 1889. He was not the only distillery in Bardstown, but his high-quality whiskey identified Bardstown with a quality product. The Tom Moore Distillery was very successful offering such brands as Tom Moore, Dan'l Boone, and Silas Jones whiskeys. In 2008, their primary brand was the 1792 Ridgemont Reserve. You might recognize this distillery now known as Barton.
The Kentucky Bourbon Trail has continued to grow. Some of the founding members did not stay as official members of the Trail. Buffalo Trace and Barton are both owned by the Sazerac Corporation and do not participate as official members of the Kentucky Bourbon Trail and choose to market independently.
Recently, Wilderness Trail Distillery became the newest member of the Kentucky Bourbon Trail. Wilderness Trail Distillery in Danville, Kentucky joins a much longer list than the original seven and then eight distilleries. Wilderness Trail began as a member of the Kentucky Bourbon Trail Craft Tour before moving up to join the Kentucky Bourbon Trail. There are now 18 members of the Kentucky Bourbon Trail which represents the most participating distilleries since the KBT began in 1999.
The other 17 members
Lux Row in Bardstown, Heaven Hill in Bardstown, Stitzel-Weller in Shively, Wild Turkey in Lawrenceburg, Rabbit Hole in Louisville, Bardstown Bourbon Company in Bardstown, Old Forester in Louisville, OZ Tyler in Owensboro, Angel's Envy in Louisville, Evan Williams Bourbon Experience in Louisville, Michters in Louisville, Woodford Reserve near Versailles, Town Branch in Lexington, Makers Mark in Loretto, Jim Beam American Stillhouse in Clermont along with the Jim Beam Urban Stillhouse in Louisville, Four Roses in Lawrenceburg, and Bulleit Distilling Company in Shelbyville. Production increased to 1.7 million barrels in 2018. Production continues to increase to keep up with the bourbon boom. The growth of the Kentucky Bourbon Trail is impressive.
As you can see, there is a significant amount of travel required to visit them all. When you plan your trip, I always recommend basing your trip in one of three logical locations, Bardstown, Louisville, or Lexington. You can visit a distillery in Lexington in the morning and another in Louisville on the same day; however, you should group visits when possible. Visiting distilleries is best done with friends in a relaxed manner. Just like drinking your favorite bourbon!