Four Roses Limited Edition Bourbon is the finest I have tasted from their distillery. This small batch release is a barrel-strength non-chill filtered beauty.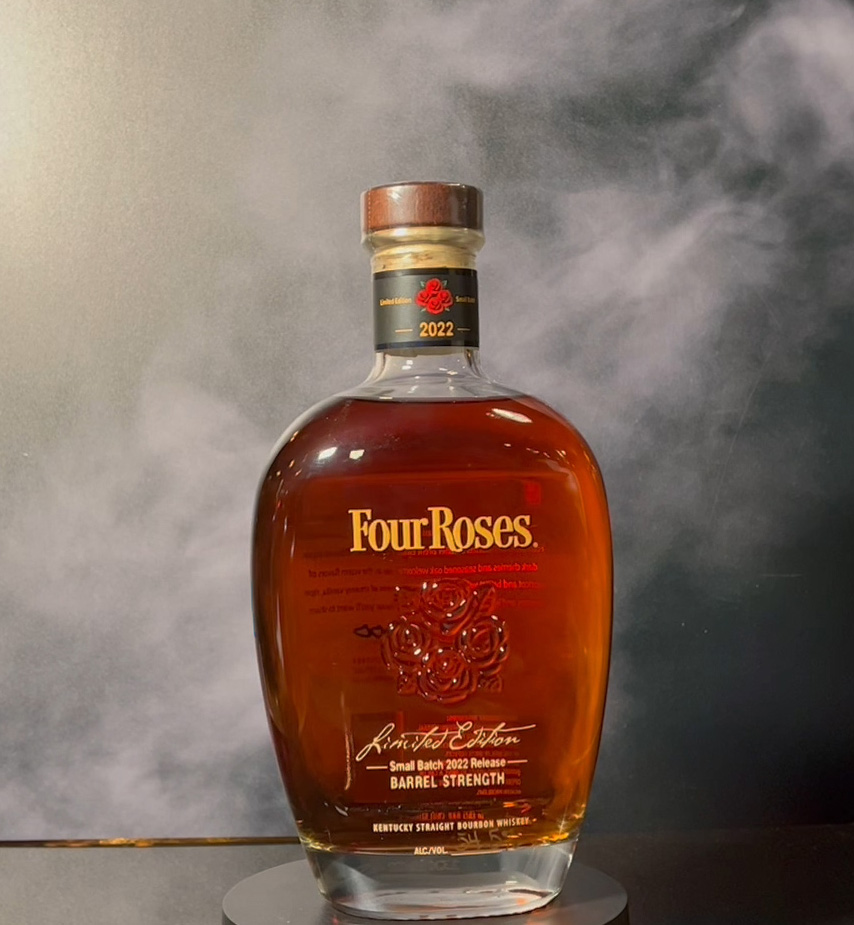 Four bourbons
This release of Four Roses Limited Edition Bourbon combines four different bourbons aged between fourteen and twenty years. There is a twenty-year-old, two fourteen-year-old, and one 15-year-old bourbon, and it is a mingling of four bourbons containing four different recipes.
Ten distinct recipes
Four Roses approach the distilling process very specifically by utilizing two mashbills and five different yeast strains. This results in ten recipes used to make various Four Roses products. Using ten recipes also allows a remarkable ability to mingle or blend flavor profiles unique to Four Roses. Mashbill B is 60% corn, 35% rye, and 5% malted barley. Mashbill E is 75% corn, 20% rye, and 5% malted barley.
The genius of Jim Rutledge
In 1992, a seasoned bourbon industry member named Jim Rutledge came over to Four Roses to oversee budgetary items. In 1994, he became the master distiller and, through his diligence, brought Four Roses back to the United States. That is a fact, and you could not buy this product distilled in Kentucky anywhere in the U.S. for some time. Jim not only re-introduced Four Roses to the U.S. market, but he drove it to great heights. Jim retired from the distillery in 2015, passing the master distiller title to Brent Elliott.
My favorite Four Roses release
There are many reasons why I like this bourbon. However, my disclaimer is that Four Roses is not always my go-to bourbon. Not sure why. It just has not been. This Four Roses Limited Edition is a game-changer for me and is a new favorite. Jim Rutledge was the master distiller who produced the juice in this limited edition bottle. Please take a look at our complete video review HERE.
The Four Roses Distillery
The architecture at Four Roses is unique to its location and is different from any other distillery you visit. The Spanish Mission style of buildings is a must-see on the Kentucky Bourbon Trail. For more information on this historic distillery in Lawrenceburg, Kentucky, take a moment to read this post dedicated to my visit to Four Roses.