Legend has it that a corsage that the beloved girlfriend of Paul Jones wore to a ball was the inspiration behind the iconic brand name. A corsage led to the naming of Four Roses bourbon but was not just any corsage. Of course, the corsage contained four red roses which became the symbol of an iconic bourbon brand. Four Roses straight Kentucky Bourbon was the best selling bourbon in America in the nineteen-thirties, the forties, and fifties. It was truly a leading brand name in the bourbon industry.
Paul Jones purchased the Frankfort Distilling Company in 1922 and ran it until 1943. The Seagrams Company purchased the distillery in 1943. Many could argue the purchase was made to secure the Four Roses brand. Subsequently, the company decided to move the brand to the European and Asian markets and to stop sales in America. To this day, Four Roses bourbons are still popular in foreign markets.
Jim Rutledge was an employee of Seagrams and was working in New York when he asked to return to Kentucky to work on the Four Roses Brand. Eventually, he became the master distiller in 1995 and worked to return the Four Roses brand to the United States. The Kirin Company purchased the brand and production facilities in 2002. This change of ownership returned Four Roses to the American marketplace. Jim continued to be the master distiller until 2015. He was a very influential distiller in the industry.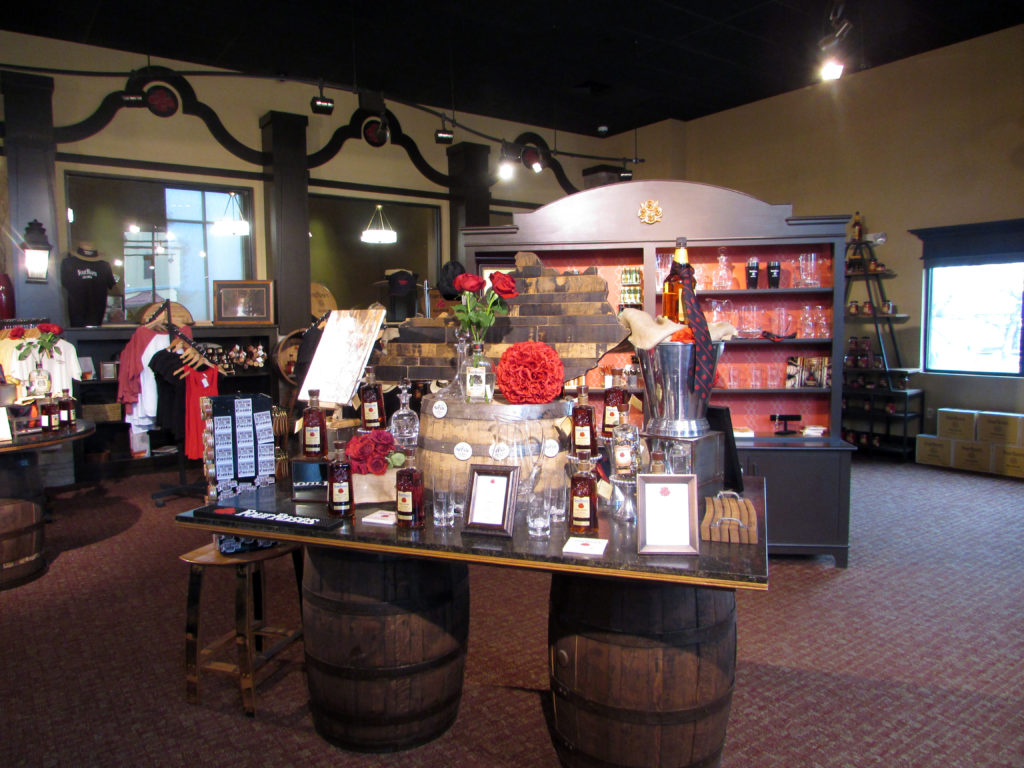 The Bourbons
Four Roses offer multiple variations of bourbon under the same brand name. One hundred proof Single Barrel, ninety proof Small Batch, one hundred four proof Small Batch Select, and eighty proof Four Roses Bourbon also known as Four Roses yellow label. Four Roses yellow label is an everyday bourbon for a lot of people at a very economical price point.
In Kentucky, you can visit Four Roses at two separate locations. The warehouse and bottling facility at Cox Creek, or the historic distillery in Lawrenceburg. The unique Spanish Mission architecture of the distillery is one of a kind in the Kentucky bourbon world.