With Spring fast approaching, here is some bourbon country news happening in Kentucky.
Wild Turkey Distillery
The Wild Turkey Distillery is one of the iconic stops on the Kentucky Bourbon Trail and is known for its scenic location overlooking the Kentucky River. When making plans for the coming season, please note that they will be closed to tours until later in the summer. A retail shop will be open during planned renovations until distillery tours resume.
Louisville Slugger Bourbon Country News
The Louisville Slugger Museum has been open since 1996 and has been a pleasant side trip for many people experiencing bourbon in downtown Louisville. This week, Hillerich and Bradsby opened their new Barrels and Billets location next to the familiar factory tour. Visitors can sample unique bourbon blends and then take home their favorite mix in a custom bottle. Woodcraft Bourbon Blenders of Newtown, Ohio, provides the six varieties of whiskey.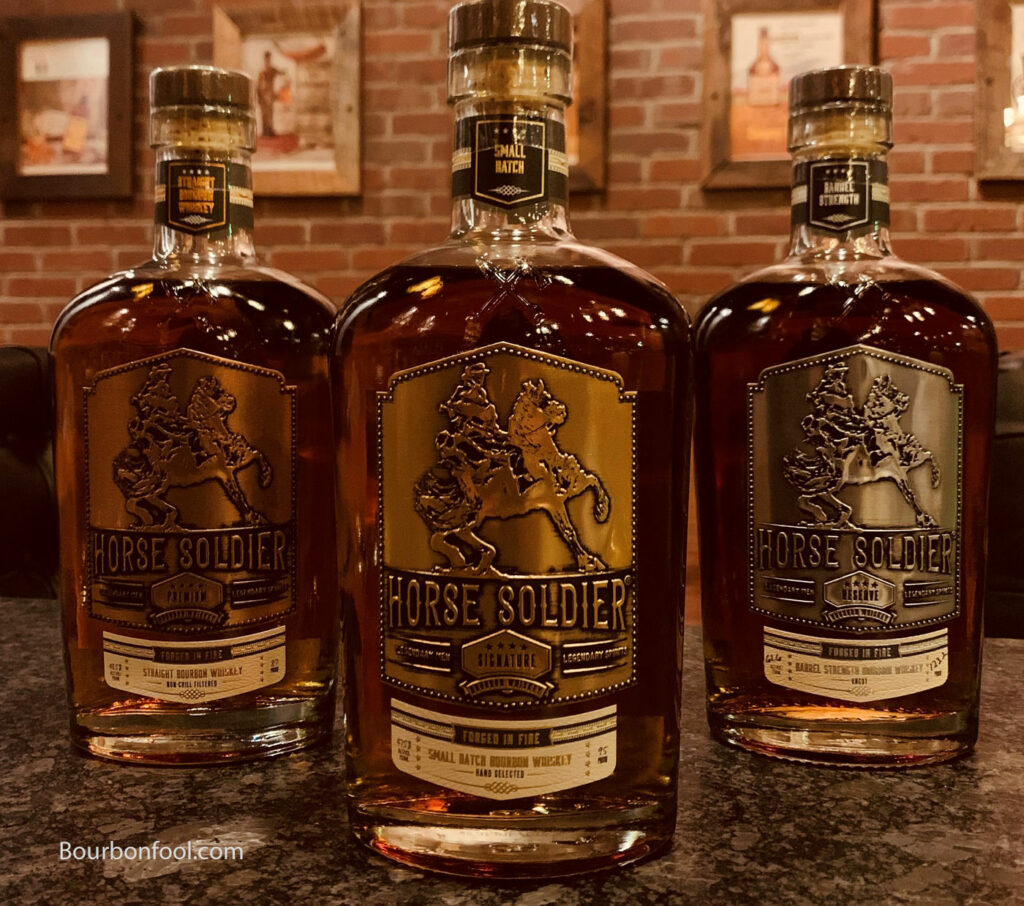 Horse Soldier Bourbon
In 2021, Horse Soldier Bourbon announced breaking ground on a new distillery campus in Somerset, Kentucky. The Horse Soldier Farms project will be much more than a distillery. This location will be a special place with twelve fermentation tanks representing the 12 Strong Special Forces soldiers that were first to represent America in the war against terror. It will be a concert venue, retail shops, lodging, an event center, and a chapel. Located on a former golf course, Horse Soldier Farms sits overlooking Lake Cumberland. I hope to share news about a Michigan event featuring members of the Horse Soldiers and their namesake bourbon.
Heaven Hill Bourbon Experience
After an expansive renovation, the Heaven Hill Bourbon Experience is now open in Bardstown, Kentucky. There is a hands-on opportunity to sample different bourbons and then bottle your favorite one to take home. There is also a new 1935 Distillery Theatre featuring a historical film on the rise of Heaven Hill and the founding Shapira Family. In addition, you can also visit the new Five Brothers Bar watch them create your unique cocktail. We only list a few of the multiple experiences available at Heaven Hill. The completion of this renovation is bourbon country news.
This week's video review is Old Fitzgerald 11-year-old Bourbon
While on the subject of the Heaven Hill Distillery this week, we review the hard-to-get Old Fitzgerald 11-year-old Bourbon. Heaven Hill purchased old Fitzgerald in 1999 and now produces and markets this historic brand. Tune in to see what is very special about Old Fitzgerald Bourbon. You can watch our review HERE.