American Moonshiner Clyde May
We will expand our whiskey palate and look at Alabama-style whiskey created by American moonshiner Clyde May. Yes, it is verifiable that Clyde May was an authentic moonshiner who was very popular in Alabama.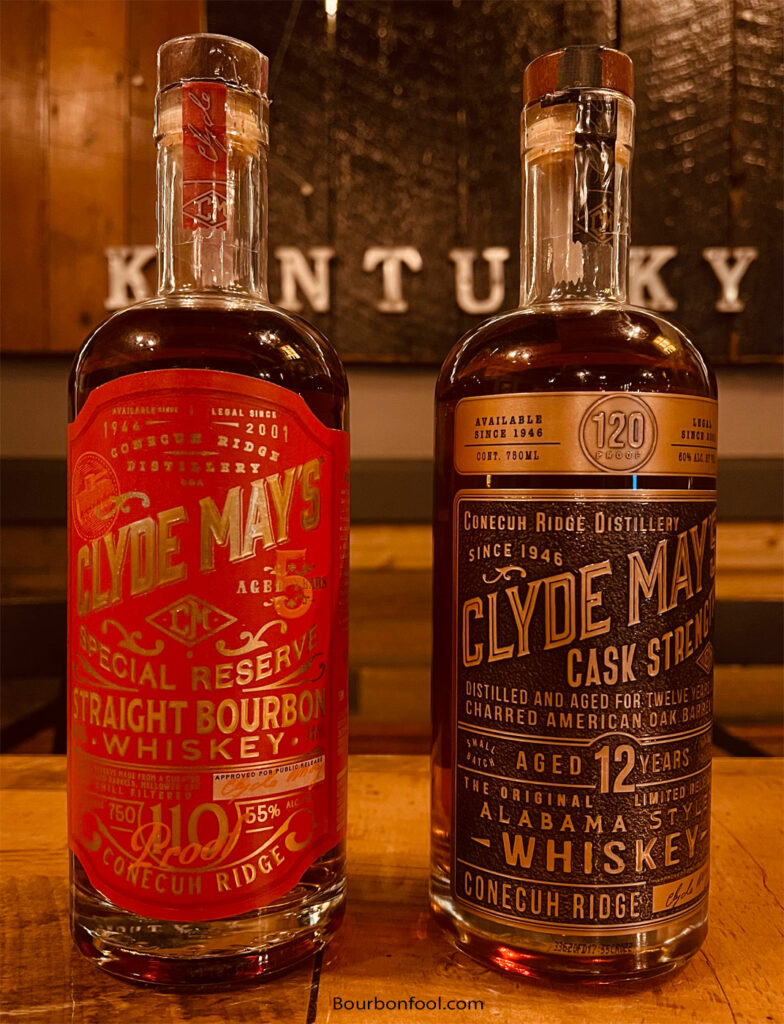 Available since 1946 legal since 2001
The statement above is the actual company slogan, and it is a fact. Mr. May did time in Federal prison for moonshining. Clyde May was a genuine American character. He served his country in World War II as an infantryman in the 77th Infantry. He was awarded a bronze star and a purple heart during his service. In a whiskey world fraught with made-up history and exaggerated fables, it is refreshing to see someone whose story is real. After his death, his son Kenny kept the brand going in the public eye keeping the original recipes in place. After some guidance by whiskey man Wes Henderson later of Angel's Envy. Mr. Henderson guided the brand through rough times and helped bring it back to the marketplace after some legal challenges.
Baked apple slices
Alabama-style whiskey became very popular, and American moonshiner Clyde May had a product that was in high demand. Finishing his whiskey with baked apple slices gave the product a unique flavor profile. Not only was his early moonshine extremely popular, but today Clyde Mays is the Official State Spirit of Alabama.
Owned by Conecuh Brands
Conecuh Brands is a marketing company invested in the spirits business. Not only do they market the entire Clyde May whiskey portfolio, but they also feature tequila and Irish whiskey brands. A future Clyde May's distillery will be built and headquartered in Alabama. I think they will continue to grow and expand.
Cask Strength and Special Reserve
The Special Reserve is a five-year-old 110 proof Kentucky Straight Bourbon. It is respectable with the expected vanilla and caramel notes. Strong but not overly spicy, it would be a great mixer. The Cask Strength is a 12-year-old powerhouse at 120 proof. Complex notes of green apple, brown sugar, and tobacco with a very pleasing finish. Cask Strength Clyde May's is a sipper and should be tried and appreciated. Very complex and exciting whiskey. If you have never sampled Alabama-style whiskey, you should.
Charlie Berry and I review these products in this week's rendition of What's New at Charlie's. Please take a moment to watch our VIDEO HERE.