This week on What's New at Charlie's – Barrel Finishing, we look at an excellent barrel-finished bourbon whiskey. This whiskey is a blend of seven and eleven-year-old Kentucky bourbons with low rye mash bills. The mature whiskey is then barrel finished in used Maison Ferrand Cognac casks for eight months.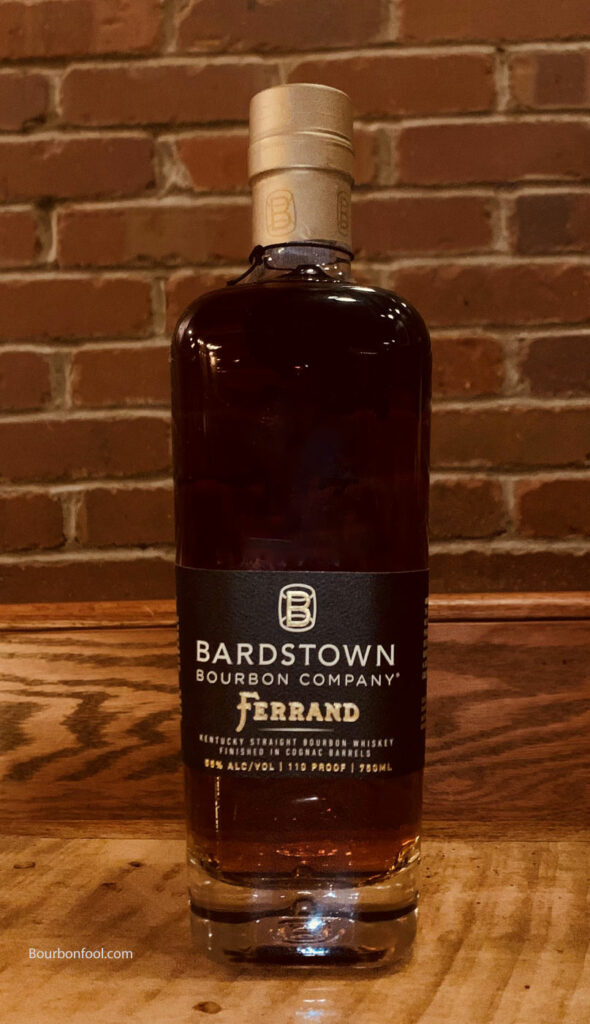 The impact of time on barrel finishing
As you sample barrel-finished products, one thing that becomes evident is the correlation to the length of time a barrel finishes in a second barrel or cask. We have now reviewed multiple barrel finished products, and quite frankly, I believe the longer finishing times enhance the flavor profile. The flavor becomes more pronounced, and the color becomes darker and more inviting.
Bardstown Bourbon Company Maison Ferrand
This Bardstown Bourbon Company bottle is available to purchase. It will be hard to find, but it is worth seeking out. Not only is this a great bottle to serve during the holidays, but it would also make a great gift. The 110 proof balances the sweetness of the high corn mash bill with the additional profile elements added by the cognac finish. Watch our review HERE.
Our previous barrel finished reviews
There are many barrel-finished whiskeys on the market. We have reviewed three unique products in the last year: Blood Oath Pact 7, Bardstown Bourbon Company Prisoner, and the trio of Thomas S. Moore extended cask finishes. All of these products bring flavor, and individual tasting notes that you may never experience again. There was a significant difference between the three Thomas S. Moore finishes. We were surprised at the finish we preferred as it was not what we expected. You can find out more about these three here.
ONE TIME BOURBON POP UP STORE
Remember to circle the date. We will be selling many of our Bourbonfool Designs custom gifts for the bourbon and whiskey lover. These make great gifts, and we will be introducing a personalized gift that every bourbon enthusiast would appreciate for the first time. Your chance to purchase one-of-a-kind items, but some Charlie's Still On Main gift cards, and talk bourbon.
The event will be held Saturday, December 4th, from 11 a.m. to 3 p.m. at Charlie's Still on Main in Milford, Michigan. You can also see a small sample of our items under the Store heading on our website. For more information, don't hesitate to get in touch with me at info@bourbonfool.com.