Before we begin discussing Wild Turkey Kentucky Spirit, understand that I am a huge fan of Master Distiller Jimmy Russell of Wild Turkey. Being able to meet and speak with him was an education in bourbon history. Not only is he respected by his industry peers, and very generous with his time, he just knows bourbon.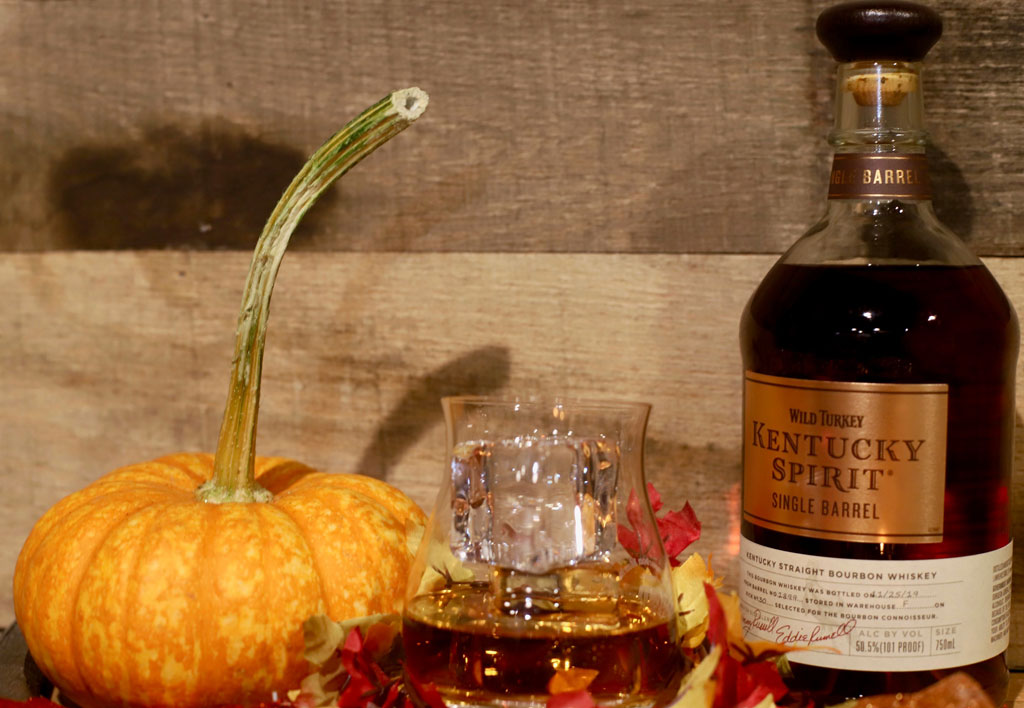 Shopping for bourbon
I bought this bottle as an impulse purchase while on vacation. I had not seen it available locally, so it was part of a multi-bottle shopping spree.  So let's find out more about this bourbon by examining the label. Wild Turkey Kentucky Spirit is a single barrel Kentucky straight bourbon whiskey. It was bottled on January 25, 2019, and came from barrel number 1899. It was aged and stored in warehouse F on rick number 30. The alcohol by volume is 50.5%, which equals 101 proof. The label also carries the signatures of Jimmy and Eddie Russell. There is no age statement on the bottle.
When I first sampled this bourbon, it overwhelmed my palate. I decided that I needed to taste again on a different day to give it a fair trial. The second time I sampled Kentucky Spirit was a much better experience. First of all, there is a very slight nose or aroma to this bourbon. I was getting very mild baking spices with a hint of caramel.
On the palate, some dark fruit with definite touches of cinnamon. Very little oak but some rye spice. The finish was long, with a decent mouthfeel. Since I drink my bourbon neat, I decided to sample Kentucky Spirit with a single large ice cube. The ice actually opened up the whiskey and brought out some dark cherry and toasted vanilla flavors. I probably enjoyed this more with ice than without, which is unusual for me.
Final thoughts
I was hoping for a little more from this bottle. However, with any single barrels, the next one could be a rock star, and you just don't know. I paid fifty dollars for this bottle and feel it is slightly overpriced.  If you enjoy Wild Turkey products, you should try this. For me personally, I much prefer Russell's Reserve ten-year-old small batch which has always been consistently good.