During our last trip to Kentucky, we were able to catch up with some folks in Louisville and Owensboro. It has been some time since we visited Louisville, and it was our first trip to Owensboro. Over the next several weeks, you will hear more about our fantastic bourbon experiences, but I want to highlight two bourbon nights in Louisville.
Bernie Lubbers, National Brand Ambassador for Heaven Hill
It has been a long time since I first read Bernie's book "Bourbon Whiskey Our Native Spirit." Not only was this book educational, but it was also very entertaining. He is known as the "Whiskey Professor" for a reason, and the book helped kickstart my quest to learn as much as possible about bourbon whiskey. Before the pandemic, I reached out to Bernie to see if I could get him to sign my copy of his book. We had tentatively set a date in 2019, but it wasn't to be. Luckily, I recently met with Bernie at the Neat Bourbon Bar + Bottle Shop.
The consummate brand ambassador
Bernie was gracious, gregarious, and a fountain of information. The roads he has traveled, and the people he has met are genuinely part of the renaissance of American whiskey. His beginnings as a musician and comedian made him someone who could engage with the public. It was a fantastic night as we drank some unique whiskey from Heaven Hill. Bernie told me we would love the Neat Bourbon Bar, and we did. If you want to sample some old dusty's, this is the place. Want to purchase a bottle of Ancient Ancient Age Bourbon, no problem. One of the night's highlights was sampling a pre-fire bottle from Heaven Hill. It was history in a bourbon bottle.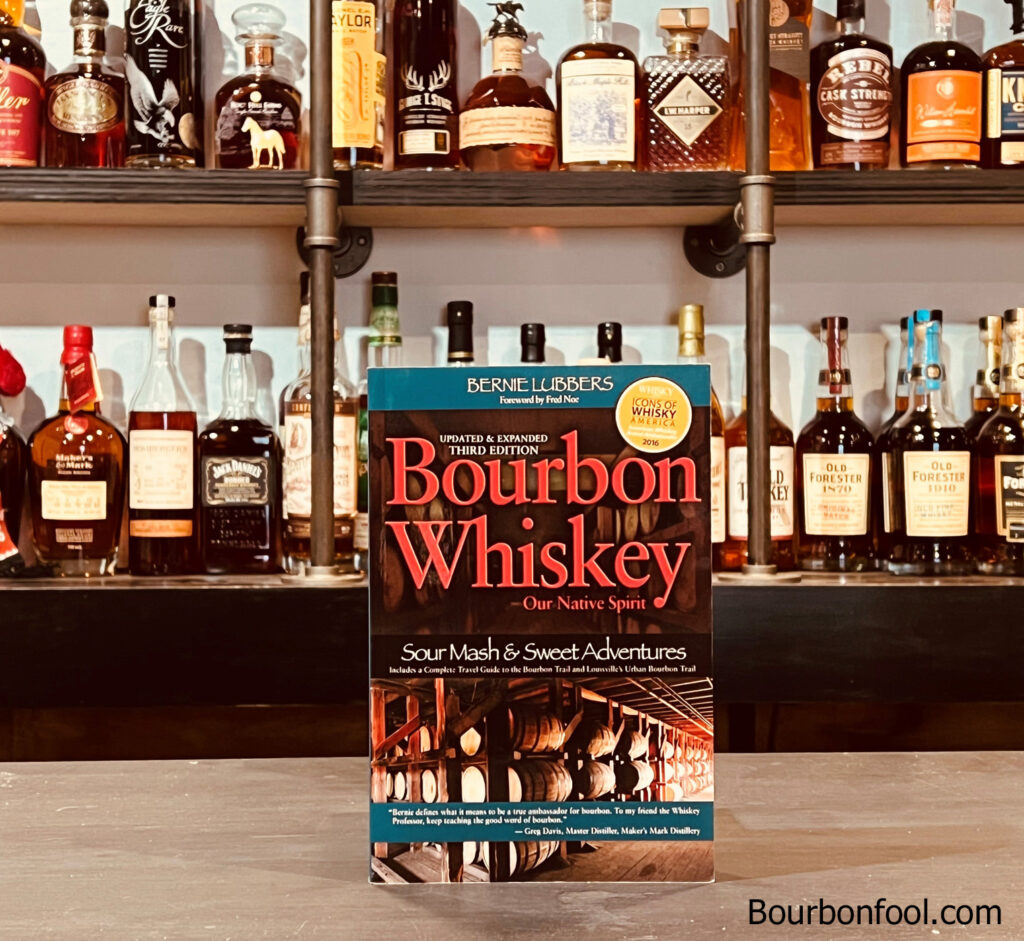 More about his book
Bourbon Whiskey, Our Native Spirit, is in its third printing, and Bernie is contemplating a fourth edition. If you want to read and understand a whiskey label, he will explain it. Want to know why Jim Beam visionary Fred Noe thought his name was "dumbass"? It's in the book. You will enjoy this book if you enjoy bourbon detail, history, and fun. Here is a link to purchase it on Amazon. Book Link Here
Stephen Fante is one of a kind
We first met Stephen when we visited a newly built Limestone Branch Distillery in Lebanon, Kentucky. It was a short drive from Independent Stave, and I was interested in this new distillery founded by descendants of both the Beam and Dant bourbon families.
Always on point
Stephen was a consummate host and storyteller. His presentation was unique and fun, with a little spectacle thrown in. He made you comfortable before they had the selection of products they have today. From the very beginning, Stephen became the face of Limestone Branch. Every visit to Limestone was a pleasure; he was a large part of it.
The energizer bourbon ambassador
Watching Stephen's Instagram page makes you feel dizzy looking at his schedule. He crisscrosses the country, promoting Yellowstone Bourbon, Minor Case Rye, and Bowling & Burch Gin. Everywhere he goes, he makes a positive impression. His schedule is grueling, so I am thankful he made time for dinner with my wife and me.
One of the best
Stephen ranks as one of the best ambassadors of any distillery I have visited, and I have seen many of them. Want a good story, he will tell it. Have a profound question about bourbon history, you will get an answer. He presents in a genuine, fun fashion. He even has some unique idioms, including my favorite "Well….it doesn't suck! During one of our group tours to Kentucky, Stephen was gracious enough to host a tasting for the Bourbonfool gang. Everyone enjoyed it, and he made a lasting positive impression on everyone there.

Be sure to visit Limestone Branch
I cannot guarantee that Stephen will be onsite when you visit; however, it is a genuinely excellent location with a friendly vibe. If you are lucky, he will lead your tour and tasting, and you will walk away happy that you tasted the Limestone line of products. Your real memory will be that you just were entertained by one of the true whiskey ambassadors, Stephen Fante.