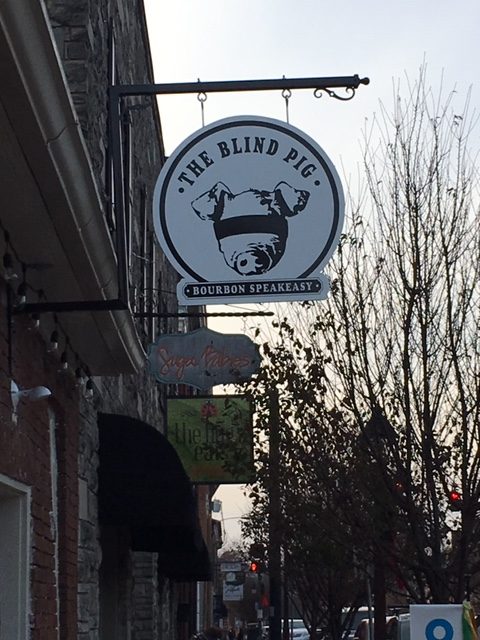 When traveling you have the opportunity to visit many unique locations and recently I had the opportunity to spend time in the perfect intimate bourbon bar. The Blind Pig Speakeasy is perfect in many ways and in keeping with the spirit of prohibition days not easy to enter. However, once you work through the simple history lesson and locate the code that opens the door you are in one of America's unique taverns.
It does not hurt that the perfect intimate bourbon bar is located in one of the great bourbon towns, Bardstown, Kentucky. Owners and visionaries David and Stephen have built a location that provides fun, history, friendship, all mixed with great bourbon.
Utilizing multiple contractors, David and Stephen created a throwback destination that is designed for comfort and oozes nostalgia. You can spend time in the well appointed lounge area with plush seating and comfortable couches that create a communal area for casual talk and creative cocktails. Or visit the bar area constructed of wood, steel, and even iron pipe to create an inviting place to drink your favorite bourbon neat or with a splash of water.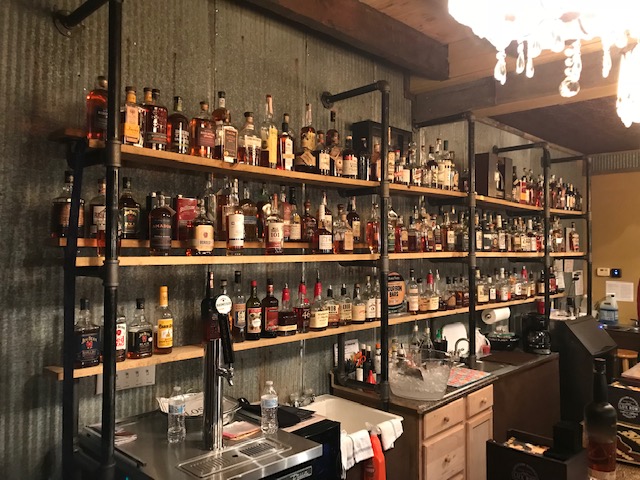 In case the ambience and great bourbon was not enough to have you stop in then the people will seal the deal. Local bartender Tom Hayes has become a good friend and is an outstanding bartender. We met Tom during one of our Kentucky visits some time ago and it was his friendliness and personality that was another sign of southern hospitality. Even though distance keeps us from visiting more often, it is always great to see Tom and sample one of his great Kentucky Mules, Bourbon Sours, or his classic bourbon old fashioned. Everyone we ran into from the owners, to the bartenders, to the patrons made the night feel like fun with old friends.
Only open for less than a year, the Blind Pig Speakeasy has been awarded one of America's Best Bourbon Bars in 2018 by the Buffalo Trace Distillery. This bar should now be part of everyone's bourbon odyssey when visiting Bardstown. The Blind Pig Speakeasy is located at 107 East Flaget, Bardstown, Kentucky 40004. With a little detective work you will find your way into a great experience.
While in town do not forget to stop by the Kentucky Bourbon Marketplace for an assortment of bourbons and bourbon related merchandise. You may find that elusive bottle that you have been searching for. The Kentucky Bourbon Marketplace shares common ownership with the Blind Pig Speakeasy.