The Bar at Willett is yet another reason to visit historic Bardstown Kentucky and experience one of the great bourbon destinations. The Willett Distillery has been a personal favorite for quite some time, and their selection of quality whiskey always is amazing. But now, there is, even more, to experience on the family-owned property, and you should be sure to put this location on your to-do list.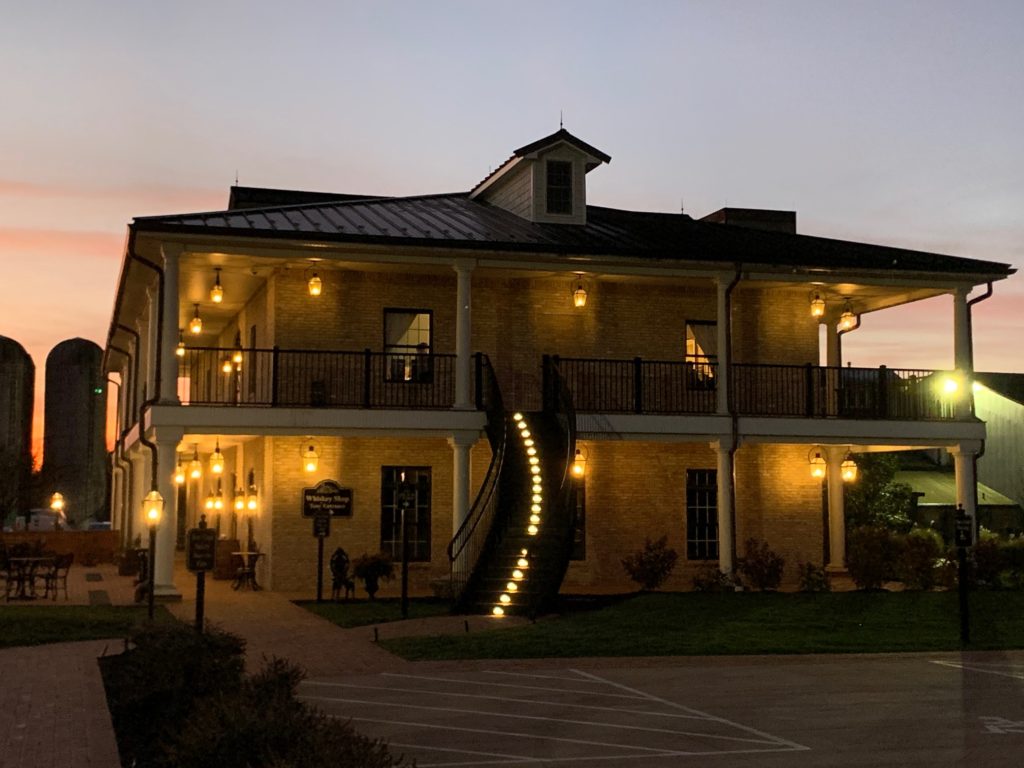 We anticipated a large crowd and made reservations to be sure of seating. On this Saturday, Willett Distillery had set a single-day record for the most visitors in their history, which is not surprising. What was surprising was the relaxing elegance you experience on the second floor of the distillery that houses the Bar at Willett.
We requested seating at the bar because I wanted a first-hand view of what was happening in the space. What we got was something much more when we met Andy and Jeff. These two gentlemen are born to be in the hospitality business, and both are world-class bartenders. They were down to earth, believed in what they are doing, and created outstanding cocktails. As Beverage Director, Andy provided a well-rounded description of the wonderful team that Willett has assembled. From amazing small plates to a spirits list that will satisfy any bourbon drinker that frequents the establishment. Some of the very unique and flavorful dishes we sampled were the black walnut pork, octopus with fennel and XO sauce, and an egg salad sandwich on Brioche to die for.
Willett Family Estate Picks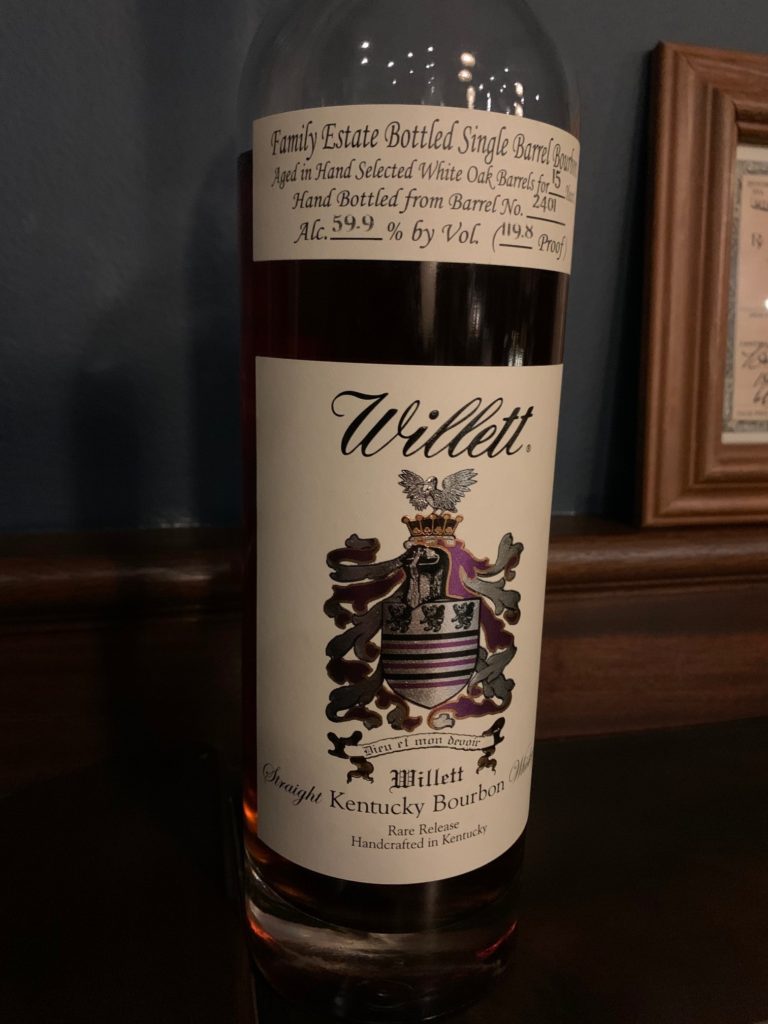 Creating wonderful craft cocktails with amazingly clear ice is just one part of the experience. Being able to peruse and then select from many of the featured Willett Family Estate bottles allows you to customize your drinking experience. I chose a 15-year-old bourbon that was wonderful served neat while my companions sampled a Bourbon Sour and a Manhattan. 
Bardstown, Kentucky continues to thrive and grow. Those of you that have read my blog understand that I consider it bourbon ground zero in Kentucky. Recently, they began building new hotels, which will only increase the popularity of this destination. The Bar at Willett is another enhanced experienced with wonderful people at a special location. Stop by, introduce yourself to Andy and Jeff and enjoy great food and great whiskey! It will be a top-shelf experience!