Twelve Epic Bourbon Days of Christmas. Day Four is Old Fashioned Copper
This beautifully presented bottle of Old Fashioned Copper is a combination of exquisite packaging, incredible bourbon, and one of only 1500 bottles created. This whiskey in this bottle was distilled in 1995 and that year has a special significance to Raj Patel. This is another epic bottle that Raj has agreed to open on camera for the very first time. These twenty five year old bottles are offered at 90 proof.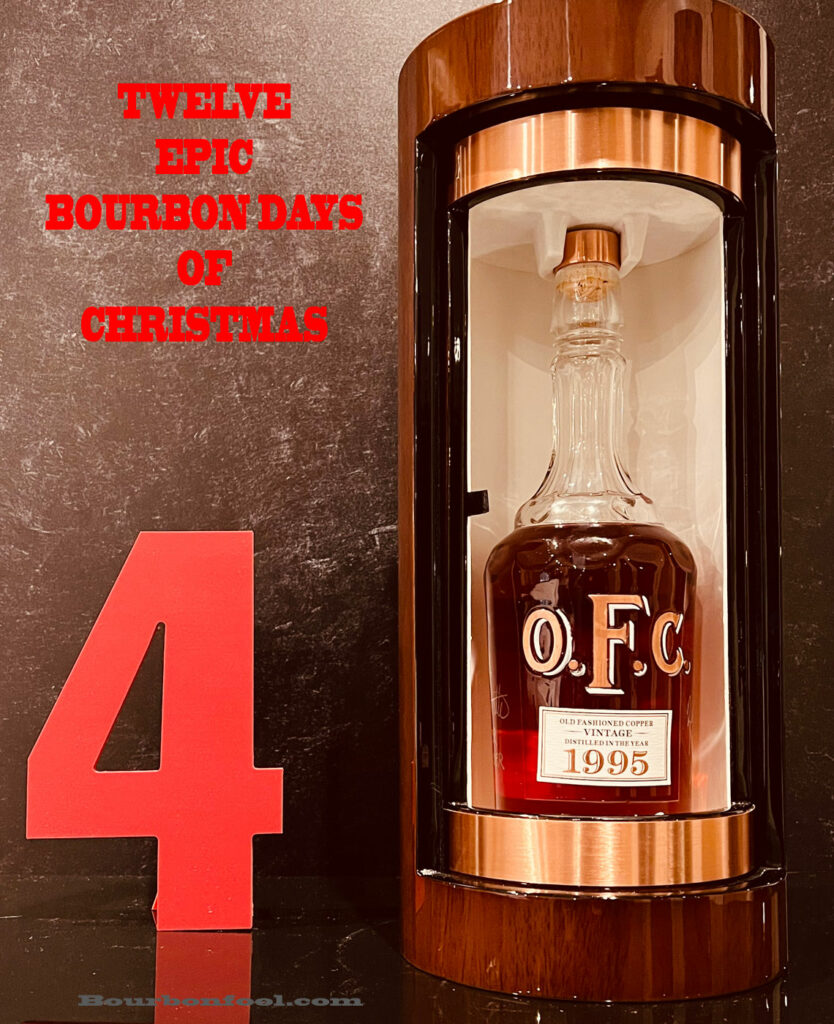 Old Fashioned Copper
Colonel E. H. Taylor Jr. named the OFC Distillery in 1869. This is just one of the many historic names that the current Buffalo Trace Distillery has in its lineage. The distillery was known as Ancient Age, George T. Stagg, Albert B. Blanton among others. However, OFC has special meaning and history is honored by the release of these very special bottles. Buffalo Trace and the Sazerac Company donated previous versions of these bottles to non-profit groups that used them to raise money for their organizations. After donating 200 bottles to various causes, the total raised was an eye-opening $1,196,687.00, which averaged out to a little more than $6000.00 per charity.
Beautiful packaging
We talk about the origins of this bottle, the taste, and the beautiful packaging. Each decanter bottle is adorned with inlaid copper for the label. The letters OFC dominate the bottle along with a label denoting the distilling year of 1995. The rotating case is both clever and elegant. You can watch our Old Fashioned Copper Video HERE.