A very unique bottle
We feature Old Crow Bourbon the Traveler bottle filled with classic Old Crow Whiskey for the fifth epic bourbon day of Christmas. The traveler bottle is another example of Raj Patel's keen eye for bourbon history and unique finds. You can see our video review HERE and find out just how good Old Crow Bourbon was back in the day. You have to appreciate a bottle designed with a cap designed for proper consumption of the whiskey.
Old Crow is historic and significant
James C. Crow revolutionized the art of whiskey making. Elevating the levels of cleanliness in his distillery indicated how he felt about his product. He brought in thermometers, perfected the sour mash process, and ensured his whiskey was aged in charred oak. Many distilleries practiced some of these innovations, but Dr. Crow implemented them all. His whiskey was revered and could be hard to locate due to its popularity.
E.H. Taylor promoted Old Crow Whiskey
E. H. Taylor was a Gaines, Berry, & Company marketing agent early in his career. After watching a taste comparison between Pennsylvania Rye Whiskey and Old Crow, Taylor sent a press release touting Old Crow's victory. Old Crow became so popular that it was the preferred liquor in the United States. In the 1960s, Old Crow began offering their whiskey in ceramic decanters, starting an industry trend.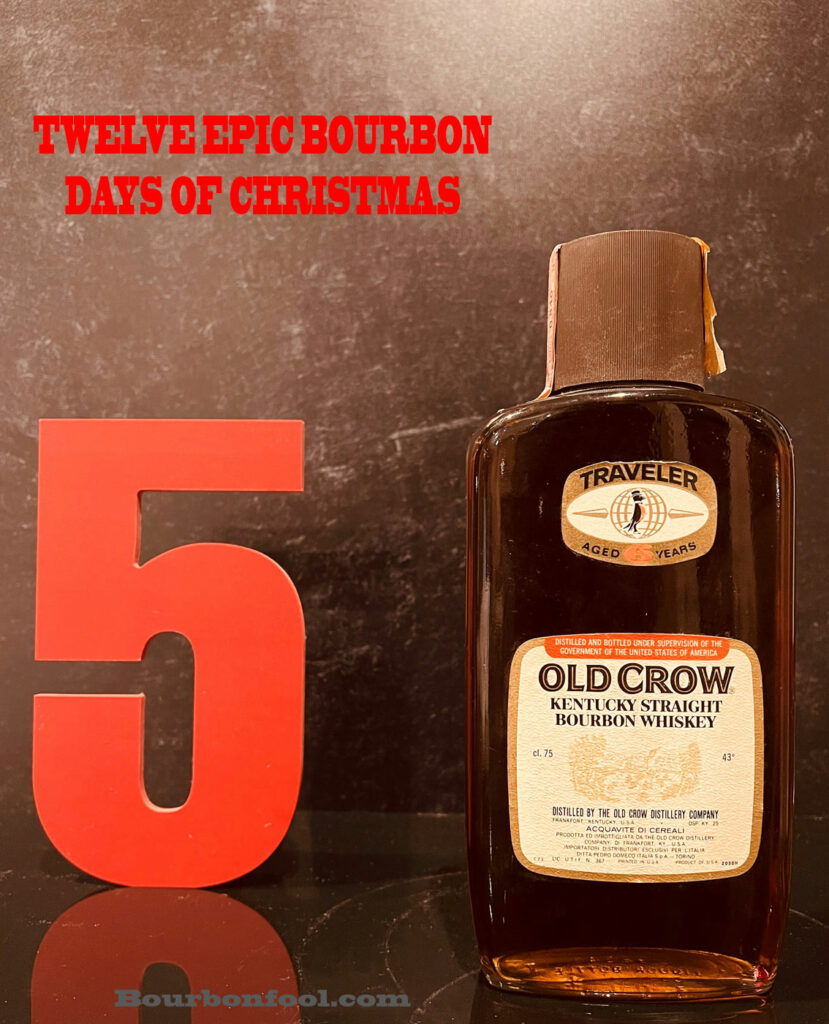 Old Crow Bourbon the Traveler
This bottle is an exciting look at the concept of marketing a bottle for travelers. It is shaped like a large flask and has a specially designed cap to serve as a shot glass. This bottle release is a marketing innovation, and Old Crow was a heralded brand. Presidents drank it, Generals drank it, and a large segment of the drinking population loved it.
Watch our video for a great look at a historic bottle
You can watch the video HERE.