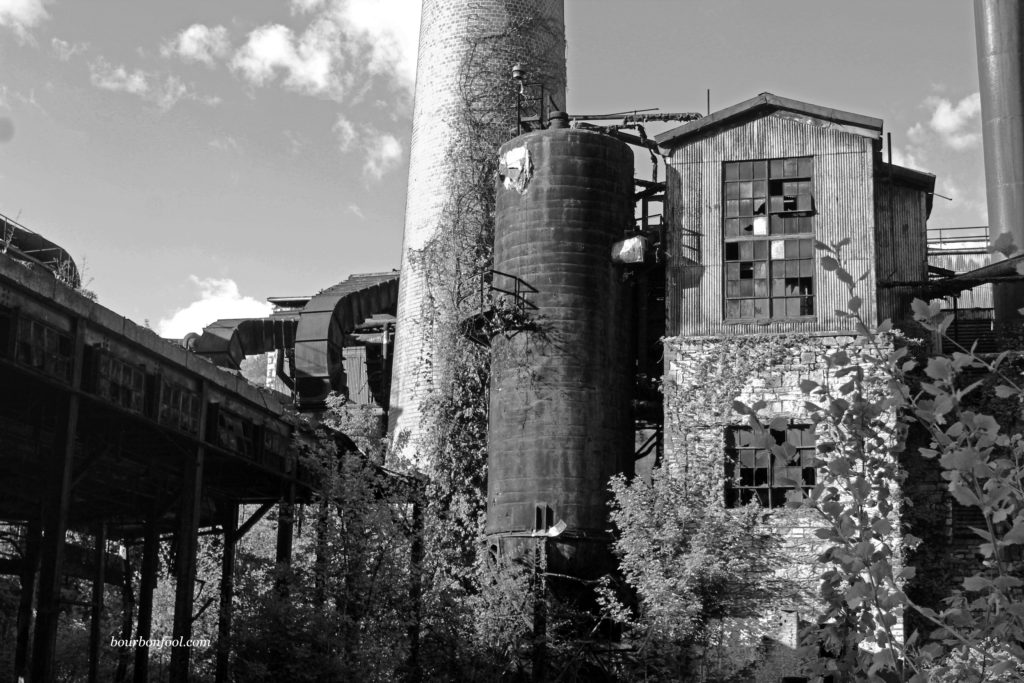 Doctor James Crow and the abandoned Old Crow Distillery were subjects that I had read about many times. Being able to visit the grounds where Doctor Crow perfected the sour mash process was true bourbon history.
The Old Oscar Pepper Distillery began operations in 1817 because of a flowing creek and the discovery of a natural spring. A Scotsman by the name of James Crow began working for Oscar Pepper. In 1860, Oscar built a second distillery and named it the Old Crow Distillery in tribute to James Crow.
Old Crow reached the capacity to mash 1600 bushels of grain per day, and its warehouse capacity reached 125,000 barrels. This level of production occurred in 1912, and a rail line ran servicing both Old Crow and the Old Taylor distilleries.
Eventually, the Old Crow distillery was purchased by a company from nearby Frankfort and later by National Distillers. During the 1970s and '80s, Old Crow began to lose market share. Finally, Jim Beam purchased Old Crow in 1987 and began to shut down the operation.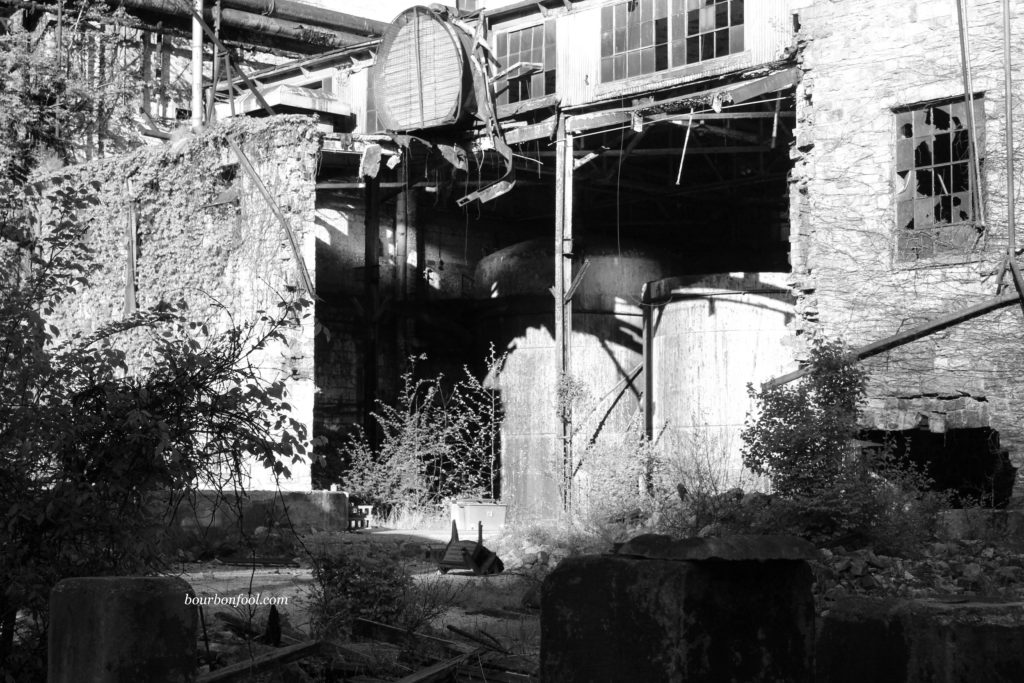 Interestingly, Jim Beam utilizes warehouses adjacent to what remains of the Old Crow Distillery to age spirits. The new owner of the distillery, Dave Meier has repurposed part of the distillery and operates Glenns Creek Distillery on the site. In a follow-up post, we will discuss all of the positive experiences of visiting the Glenns Creek operation; however, for this post, we wanted to show you bourbon history as we saw it.
We are very thankful to Dave for his knowledge and commitment to the distilling process. We appreciated the access to the Old Crow property and the opportunity to envision the size and scope of the now-shuttered operation.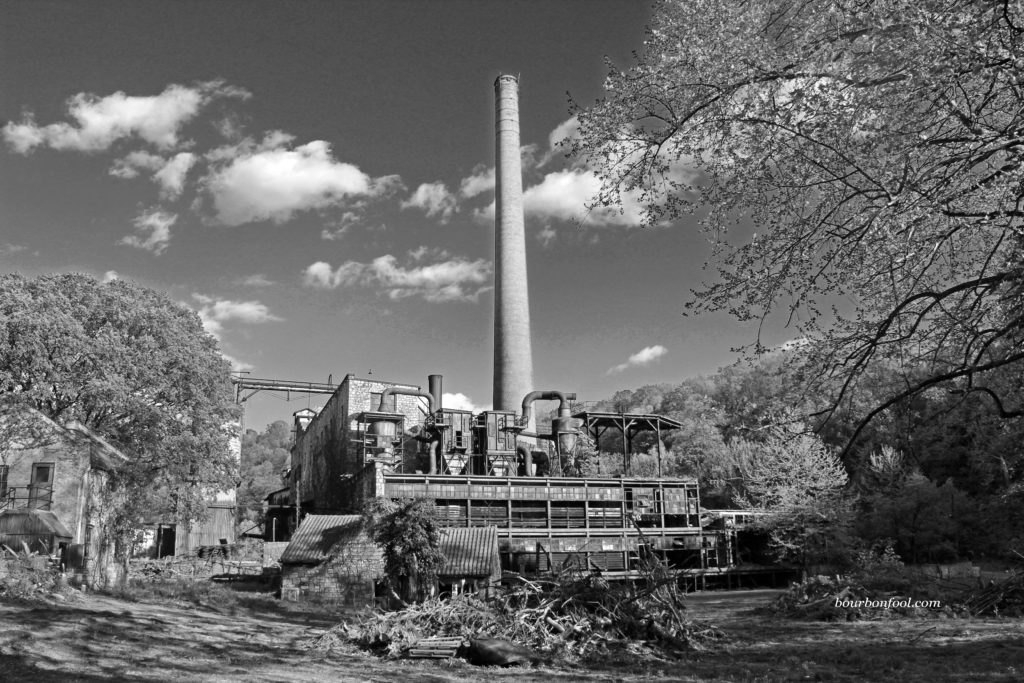 The experience was eerie, and you could feel that this location teemed with activity when it was in its glory. Glenns Creek continues to border the facility, and you can still see the spring house. There are a lot of reasons to visit this area of Kentucky. The Old Taylor Distillery being reborn as Castle & Key, the Glenn's Creek Distillery and their truthful approach to distilling spirits are two important destinations. In addition, the ability to see the ruins of Old Crow make this a must visit!