Many varieties of Jefferson's whiskey are released, but Jeffersons Rye Whiskey's recent introduction finished in cognac casks is our focus. We have a full video review of the product that you can link to below. Past releases include small-batch, reserve, presidential, ocean, collaboration, and rye, to name a few. Keep in mind that there was no bourbon boom going on when this brand got its start.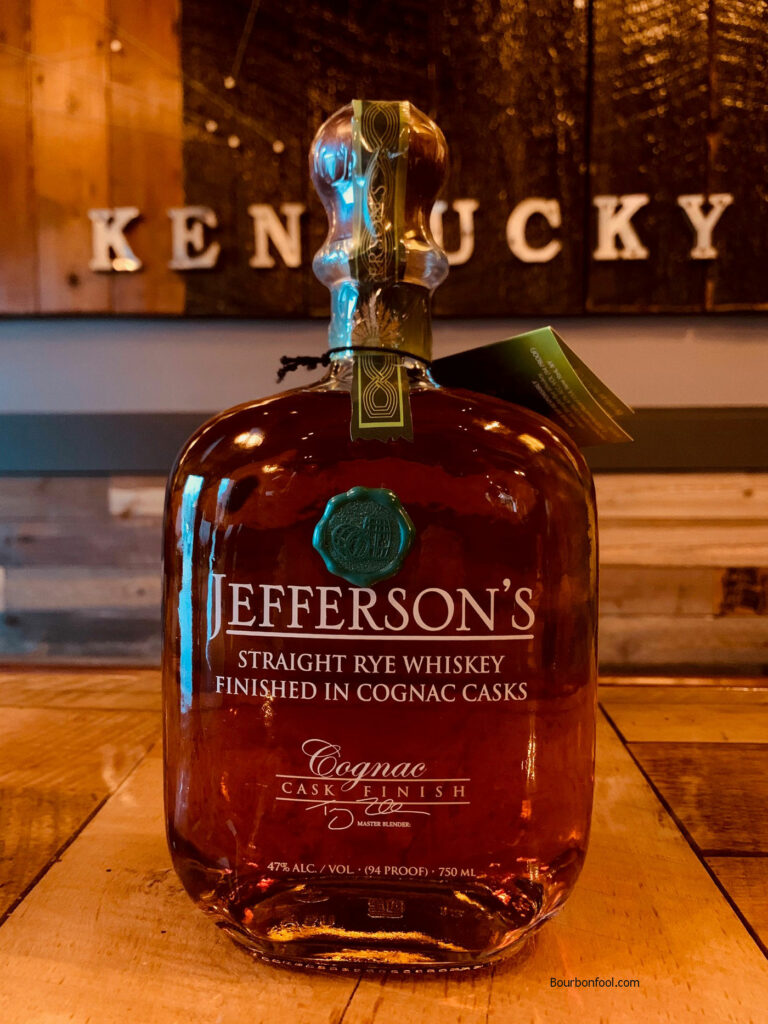 The Jefferson's brand is almost 25 years old
This brand dates back to 1997 and was the vision of Trey Zoeller. He notes a lot of his inspiration came from watching his father, Chet invest in a barrel of Irish whiskey. When he traveled around the country, he noticed that there were areas where bourbon was not readily available. Fortunately, bourbon was not selling at the time, and Trey could purchase barrel stock from several of the eight distilleries operating. He had a vision and a brand but not a distillery.
Kentucky Artisan Distillery
After sourcing their bourbon exclusively for many years, they now own an interest in the Kentucky Artisan Distillery located in Crestwood, Kentucky, not far from Trey's hometown of Louisville. Jefferson's now distilling and aging a portion of their product line at Kentucky Artisan. Be sure to visit and take a tour. Good people with good whiskey.
Jefferson's Ocean
The most noteworthy of their products is Jefferson's Ocean, named after a research ship where the first whiskey aging sea experiment began. They now use container ships outfitted with custom barrel slings to help ensure movement. The concept is that the movement caused by the rolling seas will age and mature their whiskey faster. It has been a strong concept for the brand.
Trey began the company alongside his father, Chet. Chet Zoeller is a noted bourbon historian who has written a couple of bourbon-themed titles. His book Bourbon in Kentucky – A History of Distilleries in Kentucky is a go-to reference for me when I try to untangle the often confusing backstories on specific distilleries. I only recommend products I would use myself and all opinions expressed here are my own. This post contains an affiliate link that at no additional cost to you, I may earn a small commission.
Jefferson's Rye whiskey finished in cognac casks
My good friend Charlie Berry and I recently reviewed this very whiskey. I have begun to appreciate barrel-finished spirits more than I used to. I will tell you that this whiskey is unique and takes on complexity by blending the spiciness of rye tempered by the sweetness from a cognac barrel. It may not suit everyone's taste, but it is an intriguing pour. You can watch our video HERE.