Daviess County, Kentucky, is home to the Green River Distillery and the tagline "The Whiskey Without Regrets." Green River is probably the distillery many people on the Kentucky Bourbon Trail have not visited. Yes, it is in Owensboro, a hundred miles west of another KBT member, but it is definitely worth the trip.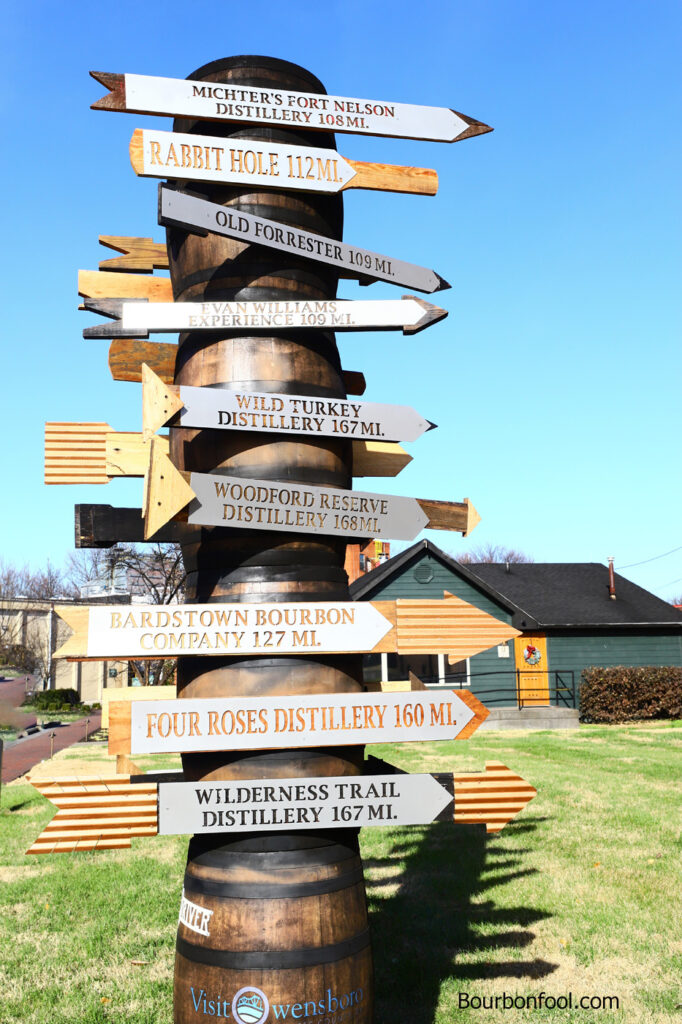 A storied history
Before the recent resurrection of the Green River brand,  the distillery had many incarnations, including the Medley Distilling Company and the more recently named O.Z. Tyler. Medley created Mellow Corn Straight Corn Whiskey at this location in 1945. Whiskey has been produced at the site since 1885, with the ideal combination of a waterway and adjacent rail line. Winning a gold medal at the Paris Exposition in 1900, early reviews noted the product as a "king among whiskeys." Early success came from founder J. W. McCulloch who traveled the world promoting his whiskey. The distillery suffered a catastrophic fire and was eventually rebuilt. However, with prohibition, J.W. would not live to see his company rebound to its former market position.
A great visit
I have grown to judge distillery visits by how they stack up to my criteria of expectations: distillery history, the campus, uniqueness, customer experience, and the quality of the whiskey. Green River exceeded my expectations and left me wondering why it took me so long to visit. I was not sure what to expect from the home of the whiskey without regrets, but I will be sure to go back. National Brand Ambassador Caryn Wells hosted our visit, and she was able to check all of the boxes. Friendly, knowledgeable, and enthusiastic. She knows Green River, and her presence makes her one of the better distillery guides we have experienced in all of Kentucky. If you have been putting this visit off, make it happen, and you will be glad you did.
Green River and Bardstown Bourbon Company
Shortly before my visit Green River was acquired by the Bardstown Bourbon Company in July of 2022. It is the perfect melding of the modern state-of-the-art BBC and the historic Green River Distillery. The positive customer service experience at Green River mirrors our many incredible experiences at Bardstown Bourbon Company.
Green River Bourbon
This 90-proof bourbon has a mash bill of 70% corn, 21% winter rye, and 9% malted two and six-row barley. Honey, toffee, and hints of cocoa are present. The bottle is unique in that it has a horseshoe on the bottom and a flat embossed front which is both modern and retro at the same time. The horseshoe is a throwback to the original logo from 1885. It is a handsome whiskey bottle that will stand proudly on anyone's bar. The label indicates it is The Pride of Owensboro, Ky, and it proudly has DSP-KY-10 listed below the name. I enjoyed this bourbon and eagerly anticipate some additional products from this distillery. You will hear much more about Green River because of its commitment to making fine whiskey.
I look forward to their future releases and eagerly anticipate my return visit. With a bit of luck, Caryn will be your host.