Bardstown Kentucky is a quaint, historic town that is also home to the cutting edge Bardstown Bourbon Company. The contrast of historic buildings and old-time distilleries is now home to the modern, sophisticated distillery of the future. Bardstown Bourbon Company is another reason to see this area of Kentucky on your bourbon travels.  It is the perfect blend of modern distilling in a notable whiskey area of Kentucky.  It is a great blend of state of the art distilling and a wonderful culinary experience.
The Bottle & Bond Kitchen and Bar
We had heard great things about the food offerings here at Bardstown Bourbon Company, and we were not disappointed.  Craft cocktails, along with the perfect blend of simple dishes, make this a dining experience a must. The Banana Bourbon Milkshake was something everyone should experience at least once.  Made with Old Forester Signature Bourbon, vanilla ice cream, banana, and toasted marshmallow.  It could be the ultimate bourbon dessert. There may be a better restaurant at a distillery, but I have not found it. The Bottle & Bond Kitchen and Bar is simple farm-fresh food made with flair.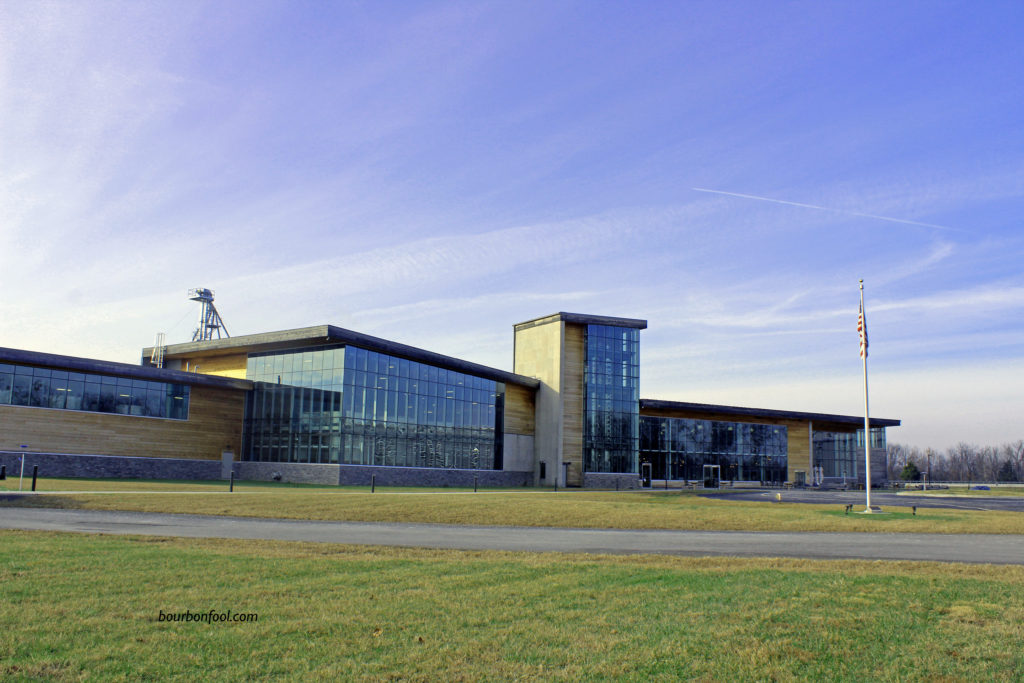 The Distillery.
The building is futuristic, with glass and steel architecture and a vision of what future distilleries can be. I was fortunate to sample their Collabor&tion bottles. One being 10-year-old straight bourbon aged in Copper & Kings American Brandy barrels, and the other being the same bourbon aged in Muscat Mistelle barrels. Truly unique whiskeys.
I have not had the opportunity to try their new bourbon fusion series one. This bourbon is a blend of two-year-old wheat, two-year-old high rye, and a sourced 11-year-old Kentucky bourbon. Their approach to looking for unique flavor profiles is a reason to seek out this whiskey. It has been in limited release but is available at the distillery.
Bardstown Bourbon company contract distills over thirty different mash bills for demanding brands through their collaborative work. Well, known brands such as Belle Meade, Jeffersons, and High West take advantage of the sophistication of the distillery operation in Bardstown. It is also the home of one of the great curated collections of vintage American whiskeys. A one-ounce pour of J.W. Dant Kentucky Straight Bourbon Whiskey bottled in 1952 is available for $220. Or if you are a little more adventurous try the Old Oscar Pepper Hand Made Sour Mash Whiskey for $300. It is a fabulous collection.
Currently, they can distill 1.5 million proof gallons that will expand over time to 6 million proof gallons. Visiting is a Napa Valley-style experience with high tech innovations, unique architecture, and terrific customer experiences.  High tech tours, culinary expertise, and great people. Everyone we met here made us feel welcome. Many thanks to Daniel Callaway, Director of Beverage Operations for taking the time to show us around!
Be sure to make reservations for the Bottle & Bond Kitchen and Bar to avoid being shut out of a dynamic dining experience. They are closed on Mondays and are open for dinner on Thursday through Saturday.