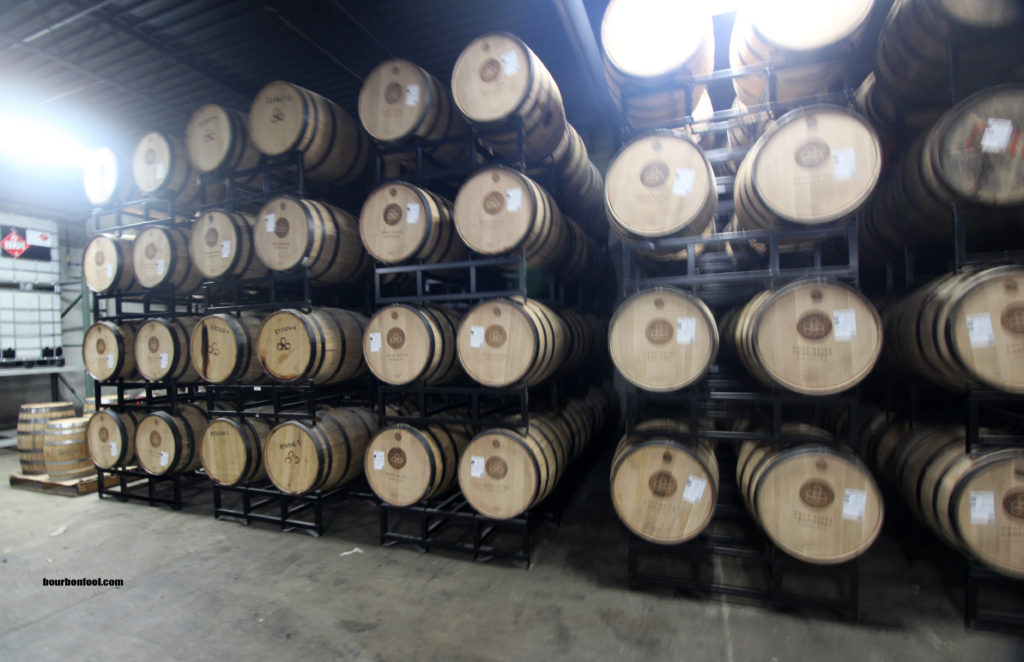 Grand Rapids may be known as Beer City, but Gray Skies Distillery is a whiskey drinkers destination. This location is for people that enjoy spirits made by partners who are passionate about their craft. You know that a location is a hit when you start planning a return visit while sitting in their tasting room!
I was originally drawn to visit Gray Skies because a friend received a bottle of their Michigan Straight Bourbon Whiskey as a gift. I traveled there for the bourbon but walked away with the feeling that I just visited old friends. It is what all new experiences should be.
Stopping by on a Saturday we were surprised to see a baby shower slowly finishing up from their festivities. You see, this is the perfect place for an event, to enjoy craft cocktails with friends, and to enjoy the vibe of the tasting room. Co-owner Brandon was an awesome host, and he was someone that exuded the Michigan version of "southern hospitality." You all know that I am always appreciative of the hospitality demonstrated at the Kentucky distilleries, but this experience was in our own backyard.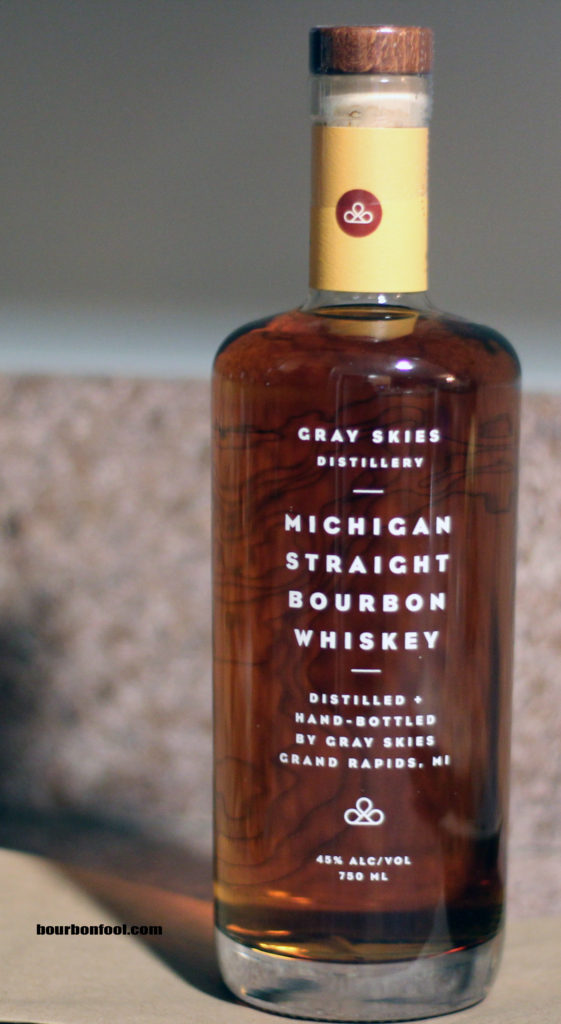 Purchased in 2014, Gray Skies reclaimed an old auto and tire center that also served as a storage facility. Brandon and his partner Steve grew up enjoying whiskey and their passion for grain spirits is evident. Yes, their whiskey is young, but it is aged in full-size barrels and will continue to evolve as years of aging increase. Using Great Lakes area ingredients makes this a true grain to glass operation.
I was impressed by the quality of their just north of two-year-old bourbon. Sampling it neat presented some citrus with a little spice. The Kentucky Mule that I ordered in the tasting room worked well with the Michigan Straight Bourbon.

Not Just Bourbon
Because there were quite a few members of our party, many wanted to try various other Gray Skies spirits. All of the coffee drinkers in our group became immediate fans of the coffee liqueur, with multiple bottles purchased for individual collections. Gray Skies coffee liqueur is enjoyed by itself, in some coffee, or as part of a cocktail.
The other spirits available include barrel-aged gin, vodka, a straight rye whiskey, and single malt among several others. The selection of spirits here will satisfy visitors with multiple options of very enjoyable cocktails. Another great touch is the topographical map of Lake Michigan found on every bottle. These are spirits crafted from the Great Lakes.
I encourage you to visit Gray Skies Distillery during your next visit to Grand Rapids. Take a tour and learn how a couple of visionaries can make great spirits. Most of all, enjoy yourself.
Gray Skies Distillery is located at 700 Ottawa St. NW, Grand Rapids, MI 49503.