Some may recognize the phrase from the cellars of Lincoln Henderson immediately. Others may have heard the name but cannot place it. However, Lincoln Henderson is a name to recognize for anyone who has tasted Woodford Reserve or Jack Daniel's Gentleman Jack whiskey. Most bourbon fans quickly know the names of bourbon titans that are marketed and adorn the labels of countless bottles. Mr. Henderson's name is not on a label, but his imprint is vast.
Mr. Henderson was a leading advocate of premium whiskey and worked for Brown Forman for many years. He helped develop Gentleman Jack and Jack Daniel's Single Barrel. This work alone would make for a compelling resume. However, you will also recognize another development project of his, Woodford Reserve. All of this was a direct result of his employment at Brown Forman. History notes that as an employee of Brown Forman, he tasted over four hundred thousand barrels of whiskey to determine if the spirit was ready for bottling.
Kentucky Bourbon Hall of Fame
His induction indicates Lincoln Henderson's stature in the bourbon world by joining the Bourbon Hall of Fame in the first year of its existence. Here is a partial list of the fellow inductees into the inaugural 2001 class: Parker Beam, Elmer T. Lee, Jim Rutledge, Jimmy Russell, Bill Samuels Jr., and Booker Noe. Very esteemed company within the bourbon industry.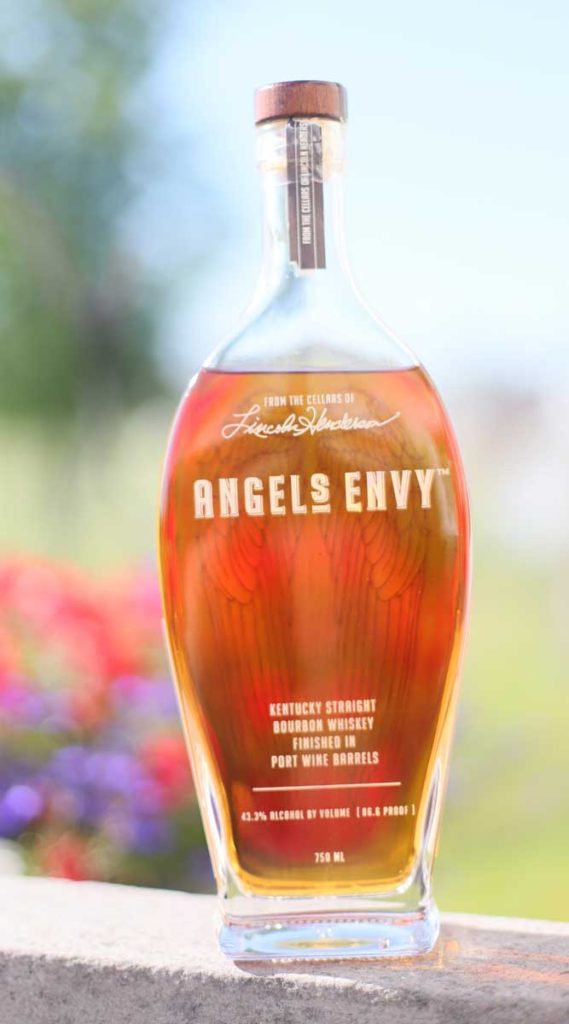 His second act Angel's Envy
From the cellars of Lincoln Henderson is printed on every bottle of Angel's Envy. You see, Lincoln Henderson came out of retirement to join his son Wes and later his grandson, Kyle, in creating their masterpiece, Angel's Envy. After almost forty years of creating whiskey for others, Lincoln and Wes created an independent brand that featured the "unusual" method of finishing bourbon in Port wine barrels. First introduced in 2006, Angel's Envy is aged for up to six years and then finished for three to six months in Ruby Port wine barrels brought in from Portugal. Barrel finishing was a departure for bourbon and helped bring recognition to a new brand category.
Second generation hall of fame
In 2019, Wes Henderson joined his father, Lincoln as a member of the Kentucky Bourbon Hall of Fame. His credentials in the whiskey trades and his vision as co-founder of Angel's Envy earns his a well-deserved honor. Not only should you remember the name of Lincoln Henderson, but you should understand the commitment of the Henderson family to create great bourbon and great whiskey.
The name Angel's Envy is a reference to the angel's share lost to evaporation each year. This brand continues to grow. A cask strength option finished in Port Wine Barrels was introduced in 2015. Secondary finishing in Caribbean rum casks creates a stunning rye whiskey. When visiting Louisville, be sure to stop by and visit their modern distillery which is a member of the Kentucky Bourbon Trail. Angel's Envy is small-batch whiskey produced by the Louisville Distilling Company and is a subsidiary of Bacardi Limited since 2015.