Here are some primary takeaways from visiting Kentucky in the COVID 19 era. First, plan on wearing a mask. Masks were required at least until you were participating in a tasting.
Second, making a reservation is more important than ever. Reduced hours of operation and smaller tour numbers are all part of today's experience.
Verify any changes at the distilleries. Many distilleries have reduced their hours of operation, or suspended tastings during the current COVID 19 pandemic, and some have yet to reopen.
Be prepared for an abbreviated experience. Most tours are not as expansive as before, and you may be limited to what you can see.
Specific Distillery Experiences
Buffalo Trace: When you park your car at Buffalo Trace, you move through a building to allow a temperature scan. Once tested, you will receive a wristband acknowledging you have been tested. The tour groups are smaller, and there is a limit to how many people can enter the gift shop at a time. Buffalo Trace has new tasting rooms, which make for a more intimate experience. Online reservations are crucial.
Three Boys Distillery is a micro-distillery not far from Buffalo Trace. We were able to walk up and visit, and they did have tastings available. 
Wilderness Trail Distillery in Danville is open for tours, but tastings are currently on hold. Wilderness Trail is a unique experience on a beautiful piece of land. This Distillery is known for good liquor but also is renowned for its scientific knowledge of the distilling process. Masks are mandatory.
Some destinations are closed
Independent Stave in Lebanon, Kentucky, is closed for tours at this time. Michter's, and Old Forester in Louisville have not reopened. Be sure to reach out to distilleries before planning a trip.
Limestone Branch, which is also in Lebanon, is open for tours and tastings. Their expanded patio and their beautiful tasting room is a giant experience in a small facility. Masks are mandatory, but Steve continues to conduct great educational and fun tours. There are many products to sample and purchase here that are not available at retail anywhere else.
Maker's Mark is open for tours and tastings. However, the experience has changed in multiple ways. You cannot walk the campus without a guide. You are limited to which buildings you can enter. Masks are required. After shopping in the gift shop, shuttles take you back to the parking lot.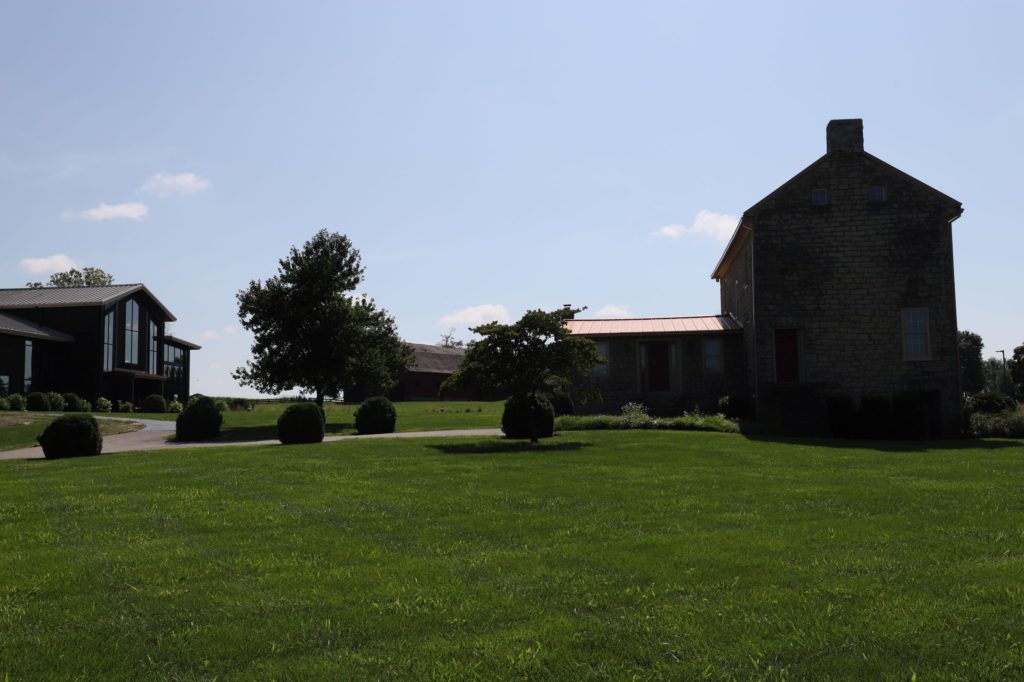 Lux Row Distillers: They are open for tours and tastings. Masks are required. Want to purchase a bottle of Blood Oath Number Six or a Rebel Yell Ten-year-old, they have them as of last week. Lux Row is a friendly and engaging Distillery to visit, especially if you have not been here previously.
Bardstown Bourbon Company is open for tours and tastings. They do require masks, and their restaurant was completely booked up for lunch when we visited. Do yourself a favor and reserve time for this Distillery.
Heaven Hill Distillery is open for tours and tastings. Masks are required, and reservations will guarantee tour availability. Their renovations are ongoing, but a larger retail area, as well as new tasting rooms, are already complete.
Bardstown Kentucky
Has added another hotel with another soon to open. If you want to find a great selection of unique bourbon in a single location be sure to stop by the Blind Pig Bourbon Market. Bardstown is open for business.
I will expand on the specific destinations in future articles. While visiting Kentucky in the COVID 19 era you can have a good experience with some planning. I encourage you to contact me with any questions. Thank you for following Bourbonfool.com.