Delicious Whiskey From the Mountain State
It has been a couple of years since first visiting Smooth Ambler Spirits in Maxwelton, West Virginia. It is a treat to sample a new, delicious whiskey from Smooth Ambler. Old Scout Rye Whiskey finished in tawny port wine casks, is a delightful and drinkable spirit. Not only is it solid rye, but the port finishing shows through and it shows that this distillery continues to pursue new spirits and new taste profiles.
Impressive taste profile
Start with a 95% rye whiskey, and then finish your product for another 90 days in used tawny port wine casks, and you get a taste sensation. Find out what my friend and West Virginia native Charlie Berry thinks of this whiskey. Watch our what's new at Charlie's video HERE.
All bourbon, no bullshit
That is correct, according to the good folks at Smooth Ambler.. These guys are all about bourbon, and if you visit their website, they have some videos that talk about what they believe. Founder and head distiller John Little talks about his dedication to making good products without a made-up backstory. That is a refreshing statement in an era of stories created to sell a product.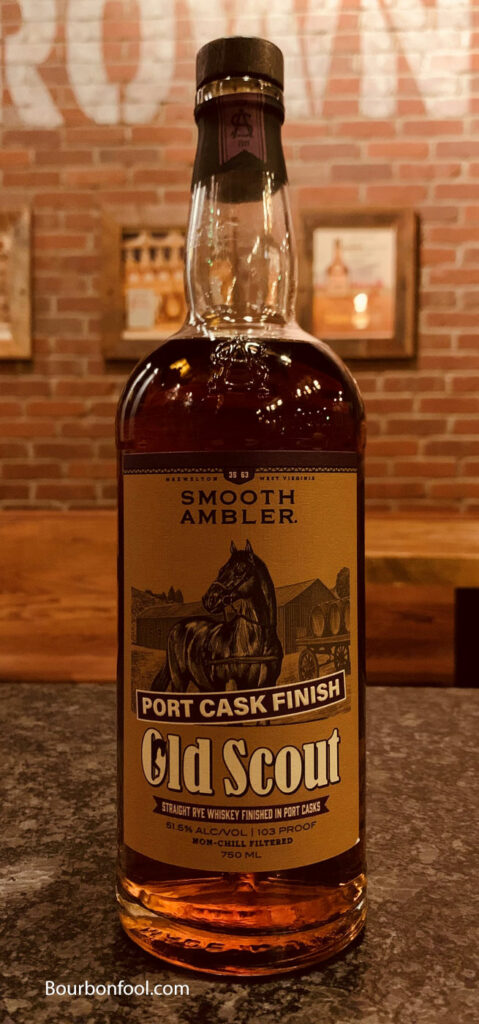 Founded in 2009
Smooth Ambler Spirits continues to be a favorite whiskey destination outside of Kentucky. Their product line includes Contradiction Bourbon, Big Level wheated bourbon, Old Scout bourbon, and Old Scout rye whiskey. Southern hospitality with people dedicated to making good whiskey. If you want to taste delicious whiskey from Smooth Ambler Spirits, find a bottle of Old Scout rye finished in tawny port casks. You will be glad you did. In 2017, Pernod Ricard bought an interest in Smooth Ambler to allow it to grow and expand.
Pernod Ricard also purchased an interest in Rabbit Hole and Jefferson's in 2019.