How is Buffalo Trace improving the experience? Buffalo Trace is one of the great bourbon destinations in America. An abundance of history, tradition, outstanding products, and a dedication to customer service. No matter how many times I have visited, there is always something new to discover or learn. The experience at Buffalo Trace features friendly, knowledgeable guides who answer questions and transfer their exuberance to the patrons.
Improving during difficult times
Every distillery in America has been affected by the pandemic, and each has made adjustments to its safety protocols. Many distilleries pivoted to make severely needed hand sanitizer. There were other challenges to overcome, including re-opening with the proper safety protocols in place. Reducing the number of patrons on tour and maintaining social distancing all had to be part of the new customer experience.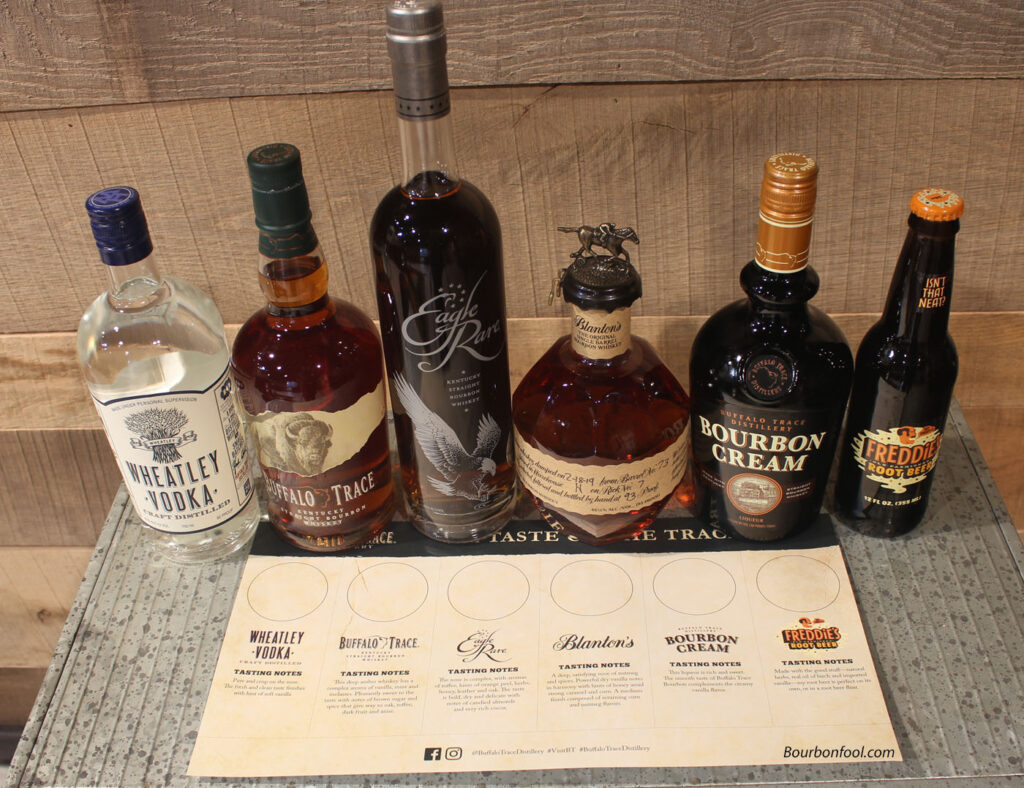 Experiencing the taste of the trace
When our group arrived in the new tasting rooms, it was noticeable that there was a change in the tasting. You see, there was now an added product to the tasting experience. There was the very popular Wheatley Vodka, joined by the flagship Buffalo Trace. Eagle Rare and the dessert-like Buffalo Trace Bourbon Cream joined the now-famous Freddie's Root Beer. However, what was new and noticeable was the Blanton's pour included in the tasting.
Thinking of the patrons
Buffalo Trace has decided that you will get a pour of the featured product available in their retail store on that day. So there will be a rotation between Blanton's, Weller's, and EH Taylor Small Batch. This change is a fantastic addition to an experience that should be on everyone's to-do list. However, the improvement does not stop there. Buffalo Trace recognized that late day tours and tastings often missed out on buying the days featured "premium" bottles. These bottles often sold out before visitors would arrive at the gift shop to purchase them. Now there are limits to the quantity and frequency you are allowed to buy. Holding some premium bottles aside will let tour and tasting participants buy what they sample.
New controls are in place
For the "premium" bottle of the day, you are allowed to purchase one per person. You will have to show your driver's license that will place you in their system. You will only be able to buy that bottle again after 90 days. Visiting Buffalo Trace and being able to purchase a hard-to-find bottle like Blanton's or EH Taylor Small Batch is a good thing. Just one example of Buffalo Trace improving the experience.