From being a number one draft choice to winning four super bowls, Terry Bradshaw has been a winner, and his Kentucky-produced Bradshaw Bourbon is a touchdown. Be sure to watch the video review of this very surprising bourbon. You can find the link at the end of this story.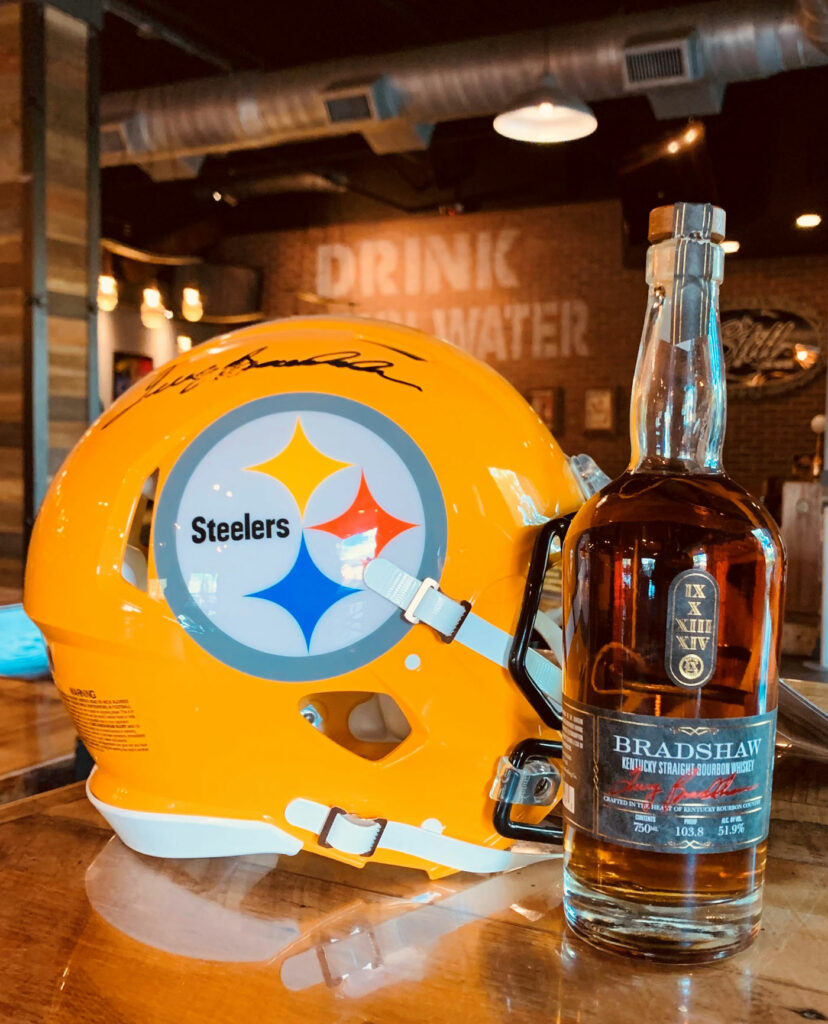 Often celebrity names on a distilled spirit do not translate to a superb drinking experience; however, Bradshaw Bourbon is a quality whiskey. Terry Bradshaw's football pedigree is impressive, and it includes being a two-time super bowl MVP, a member of the Pro Football Hall of Fame, and a multi-award-winning broadcaster.
The Bourbon
Bradshaw Bourbon is made and bottled at the Green River Distilling Co. in Owensboro, Kentucky. This distillery has roots back to 1885 and uses the DSP-KY-10 designation. In the late 1800s, Green River Whiskey was the whiskey without a headache. At least, that is what their advertising stated. The distillery was destroyed by a massive fire and closed the Green River operation. After prohibition, the distillery is resurrected and operates under various ownership umbrellas, including the well-known United Distillers and Medley family members.
O.Z. Tyler
In 2014, the distillery began renovations to return the operation to its former glory under new ownership. Whiskey production starts in 2016 under the supervision of master distiller Ron Call and his son Jacob Call. Within two years, O.Z. Tyler joins the Kentucky Bourbon Trail as its newest member. Owensboro and O.Z. Tyler is located west of Louisville and continues to be the westernmost location on the Kentucky Bourbon Trail.
Green River Distilling Company
Starting in 2020, O.Z. Tyler began using the Green River Name, bringing the original product name back to national prominence.
Bradshaw Bourbon is a touchdown
Created under the guidance of master distillers, Bradshaw Bourbon is a touchdown and a whiskey that does not disappoint. For a video review of Bradshaw Bourbon, please watch HERE.