This week we received a delivery of our custom blended bourbon Just in Time for The Holidays
About ninety days ago, I was fortunate to work with Charlie Berry of Charlie's Still on Main under the guidance of master distiller Chris Morris to blend a great bourbon. The bottles have now arrived, and we are fortunate to revisit that educational and eventful process guided by Chris by drinking great bourbon.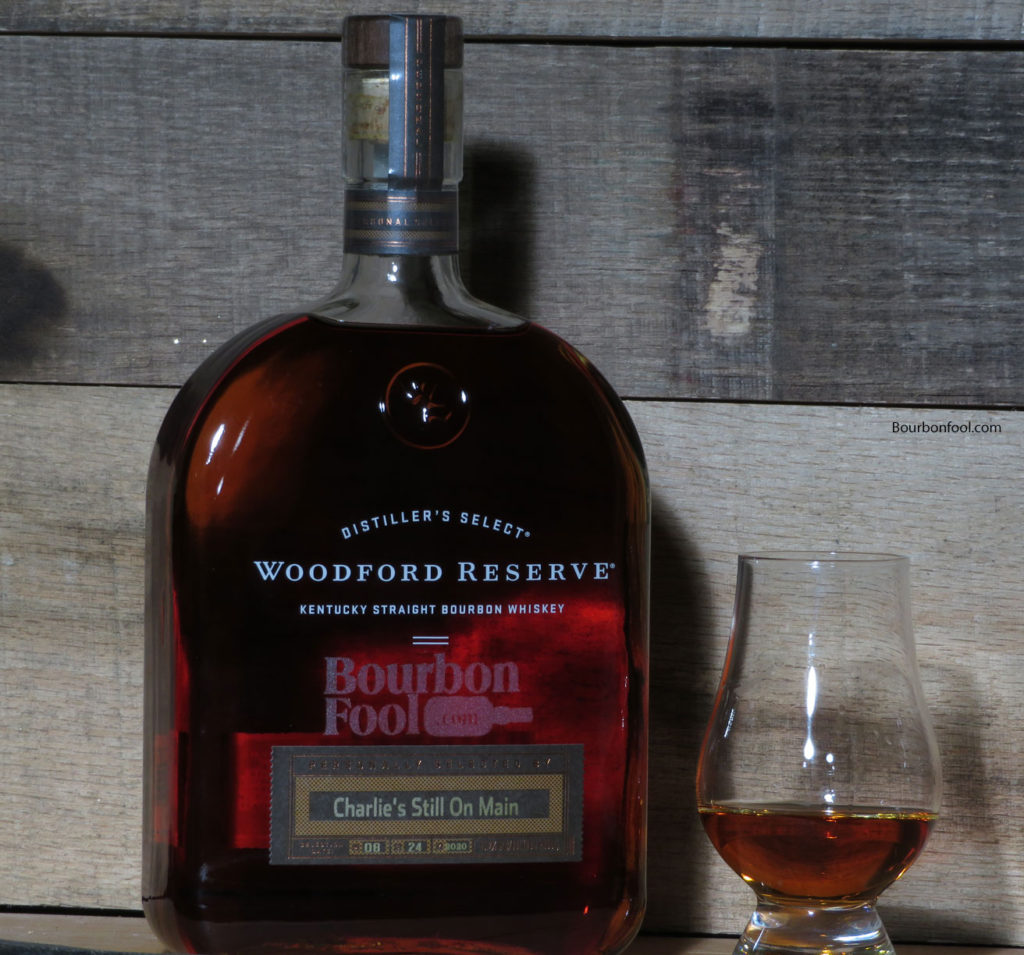 One of a kind bottles
The bottles are labeled Woodford Reserve and were distilled and aged in their Versailles, Kentucky distillery. By custom blending two of Woodford Reserves' finest barrels, you get a distinct flavor profile. You can read more about the creation of this bourbon here.
Each one-liter bottle is 90.4 proof. The following statement is listed on the back of each bottle.
Woodford Reserve personal selection is crafted from a small batch of barrels approved by our master distiller. The unique character of each personal selection showcases how the art of batching barrels together based on their individual profiles can produce a wide range of flavor presentations. Chris Morris Master Distiller
I strongly encourage you to sample this exceptional bourbon the next time you stop in at Still on Main. This personal selection bourbon should be sampled neat or with a single cube of ice. When I open a bottle, I get the aroma of dark chocolate cherries.  It has an excellent mouthfeel and is smooth for a rye forward whiskey.
Special thanks to Chris Morris of Woodford Reserve and Charlie Berry for including the bourbonfool in a virtual tasting and blending.  The results are outstanding. For those readers that requested a bottle, the bourbon is just in time for the holidays. I am confident you will enjoy it!