There is a lot of conversation about bourbon, but today we will talk about bourbon corks and stoppers. New releases, mash bills, barrel-aged, proof levels, but there is not much information about bourbon stoppers. Some stoppers are elegant, a few like Blanton's are legendary, and some serve the purpose of keeping your bourbon sealed. Let's talk a little about the history of bottle stoppers.
Using cork
Cork has been used for thousands of years. Ancient Egyptian tombs contained cork in wine bottle stoppers, sandals, and even fishing aids. Cork is a beneficial product that is insect resistant, not easily affected by rot, and has a natural resistance to fire. Cork products, including bottle stoppers, can be molded into any shape.
American White Oak barrel to Cork Oak Trees
By now, everyone knows that bourbon must age in a new charred oak container. However, not many people know that cork originates from the Cork Oak tree. Cork Oak grows in North Africa, Italy, Spain, and parts of France. The predominant source for Cork Oak is Portugal, and fifty percent of the world's cork originates from Portugal. Cork Oak can grow for more than 200 years and be harvested every eight to nine years without damaging the tree. An American Oak can produce one barrel, but a Cork Oak can make hundreds of thousands of cork stoppers. A typical cork harvest from a single tree can generate twenty-five thousand corks.
Bottle stoppers are everywhere
Watch any old western, and you will see the bartender in the saloon pull the cork out of the whiskey bottle before pouring. Modern bourbon stoppers can and have become pieces of art. Looking at the photo below, you will see an assortment of bottle stoppers that make a statement.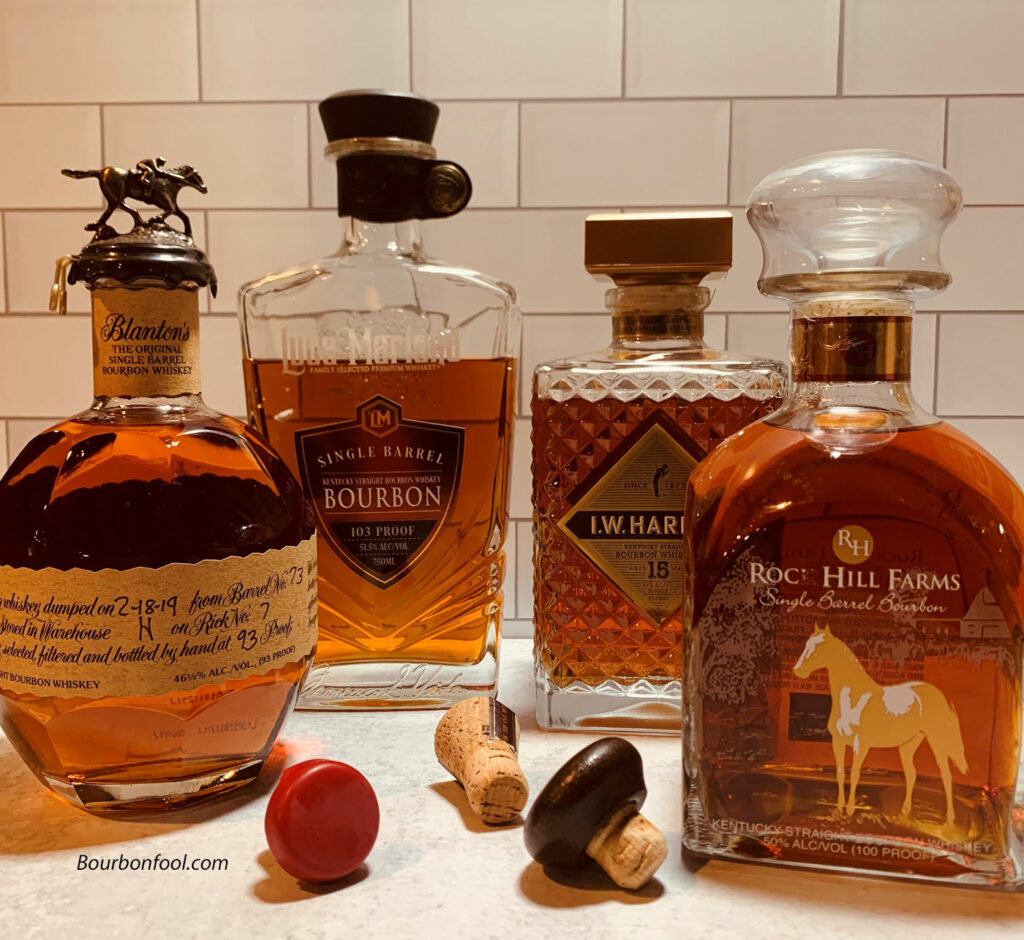 Blanton's bottle stopper reaches cult status
During my early bourbon journey, the interest in Blanton's horse race-themed stoppers almost overshadowed the bourbon itself. To this day, people not fully invested in bourbon ask me about that topper with the horse. The Blanton's toppers tell a story of a horse race, and they have become collectible in their own right. Why else would Buffalo Trace sell the individual toppers in their gift shop?
Bourbon Corks and Stoppers are More than just decoration
The bourbon bottle stopper fulfills an important role. It helps keeps your whiskey fresh and does not allow the aromas to dissipate.  However, it is a good idea to use up a bourbon when you are down to about a quarter of the bottle. More oxygen will start to erode the product. That is my experience, and often I will add the last few ounces to my infinity bottle. The next time you pour yourself a drink, look at the stopper and realize the history and utility behind this essential product.
What's New At Charlie's This Week!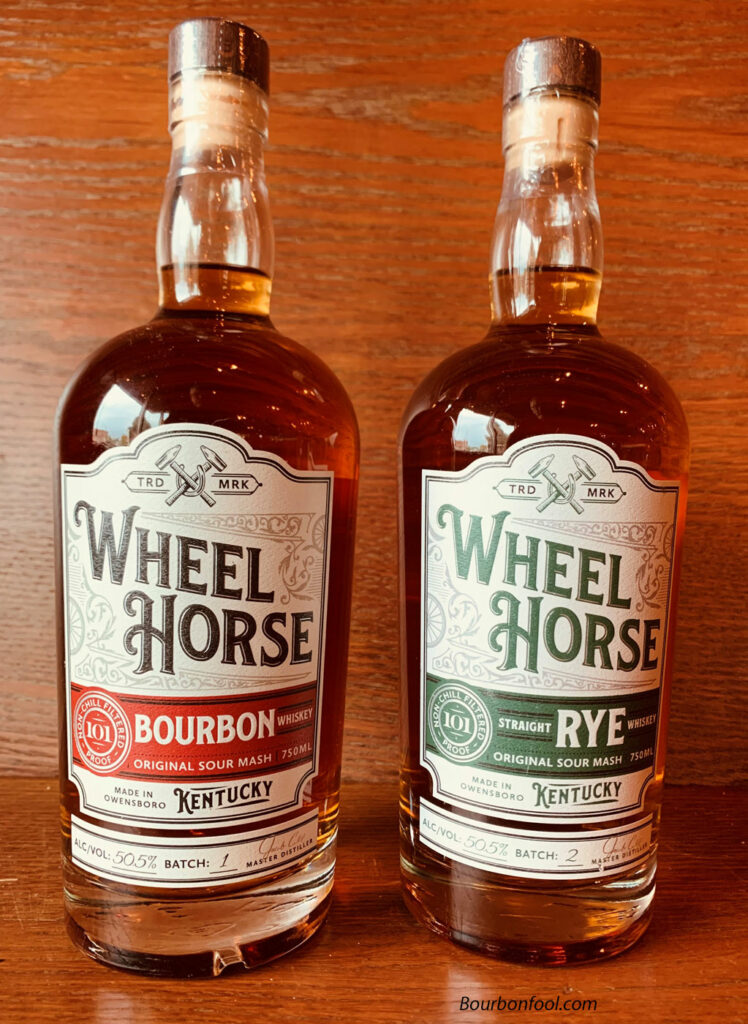 If you want to compare two very affordable whiskeys, be sure to watch this week's video review of Wheel Horse. We talk about Wheel Horse Bourbon and Wheel Horse Rye that are two up-and-coming products from Owensboro Distillers.
You can watch the video HERE.