I have been fascinated by the Civil War since I was very young. Add that to my pursuit of bourbon history, and I have found that they intersect, which is why I am writing about bourbon and the Civil War this week. I hope you will find this interesting.
Whiskey taxes pay for war debt
American presidents have used an excise tax on whiskey to pay for the Revolutionary War debt and pay for the War of 1812. The whiskey tax paid for U.S. armed forces and the enormous provisioning needs used by an army. Weapons, food, clothing, medicinal supplies, ammunition, livestock, and food were all necessary and came at a cost. In 1862, President Lincoln had to reinstitute the tax on whiskey to help pay for the union war expenses.
Distilling states were not all neutral
Pennsylvania was a solid member of the union cause, but Kentucky and Maryland were border states that split their respective populations' sympathies. Kentucky had an established market to sell their whiskey to southern states, and several distillers had confederate leanings. Kentucky had been shipping products south for more than fifty years. W.L. Weller's sons and J.T.S. Brown, father of George Garvin Brown, served in the Confederate Army. Many other Kentuckians also joined the southern cause.
The Civil War increased the value of whiskey
Thinking about the carnage created by the war between the states, whiskey was in demand for many reasons. Drinking alcohol was used to ease pain, soothe nerves, and clean wounds. Soldiers from both armies would search for whiskey wherever they could find it. Typically, northern troops had more money and could purchase more whiskey. In the South, grain was too valuable to be used for whiskey, and you can assume that southern troops had a more challenging time sourcing alcohol.
A southern prohibition
Yes, the southern cause needed whiskey for medicinal purposes, instituted a prohibition, and then tried to buy up available whiskey to be used as medicine. The South halted whiskey sales on a state-by-state basis, and each state reacted differently. When whiskey became hard to find, the price rose and created a black market. You could purchase a half-gallon of whiskey for less than twenty cents at the beginning of the war. Later, in 1863 the price rose to about seventeen dollars for that same half-gallon.
Bourbon and the Civil War – The aftermath
Distilleries were destroyed, and many of their employees were wounded or killed before the war's conclusion. However, several distillers would stay in business and survive this tumultuous time. Remember, bourbon whiskey appeared in a written publication in 1821. Many of the soldiers who fought in the Civil War on either side were exposed to bourbon whiskey. In fact, Union General Ulysses S. Grant was known to enjoy Old Crow. We cannot measure the quality of whiskey the soldiers were sampling or the quantity used as an antiseptic. Many small distilleries that were lost during the war, were never rebuilt. However, distilling grew and larger industrial distilleries were built. We can say Bourbon and the Civil War is part of our unique American History.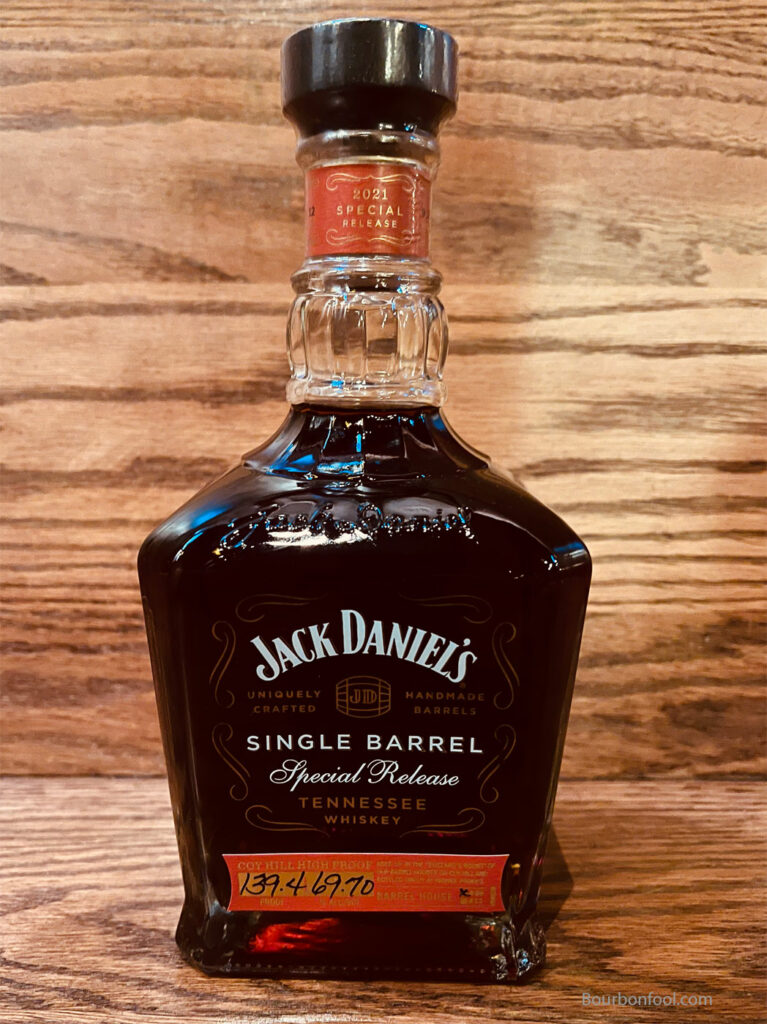 What's New at Charlie's this week
This week, What's New at Charlie's is the very rare Jack Daniels Coy Hill Special Reserve. Not only is the bottle special, but we have two special guests join us to talk about this High Proof offering. How does 139.4 proof sound? You can watch all of the fun HERE.