I ran across a fascinating intersection of film, bourbon, and an Academy Award. Not only did the film win the best picture Oscar, but it also featured a brief but period-specific bourbon advertisement. In the television and movie industries, this would be called product placement.
One great film
Before we get to the bourbon brand available today, almost fifty years after the movie was released, we must mention another whiskey featured in the film. Old Bushmills was drunk by one of the lead actors, who was also Oscar-nominated for his role. Because of the period, Schlitz Beer was another product placement that stood out on the green felt gaming table. So, you have Old Bushmills, Schlitz Beer, and a bourbon brand that you can purchase today, all displayed in this film that won seven Oscars out of ten nominations.
The father of James Earl Jones
Early in the film, we see the father of James Earl Jones, Robert Earl Jones, play a prominent role. However, when we see the bourbon advertisement, his character has been killed. It was a time of gangsters and speakeasies, and the bourbon featured prominently in a backdrop scene was Old Ezra. Robert Redford walks through the city with a billboard advertising Old Ezra Bourbon featured on a billboard. Great product placement in one of the great movies of the twentieth century. The Sting won best picture in 1973 and was a vehicle for Robert Redford, Paul Newman, Robert Shaw, Charles Durning, and Eileen Brennan. As mentioned above, Robert Earl Jones played grifter Luther Coleman whose unfortunate murder inspired the con.
One big bourbon mistake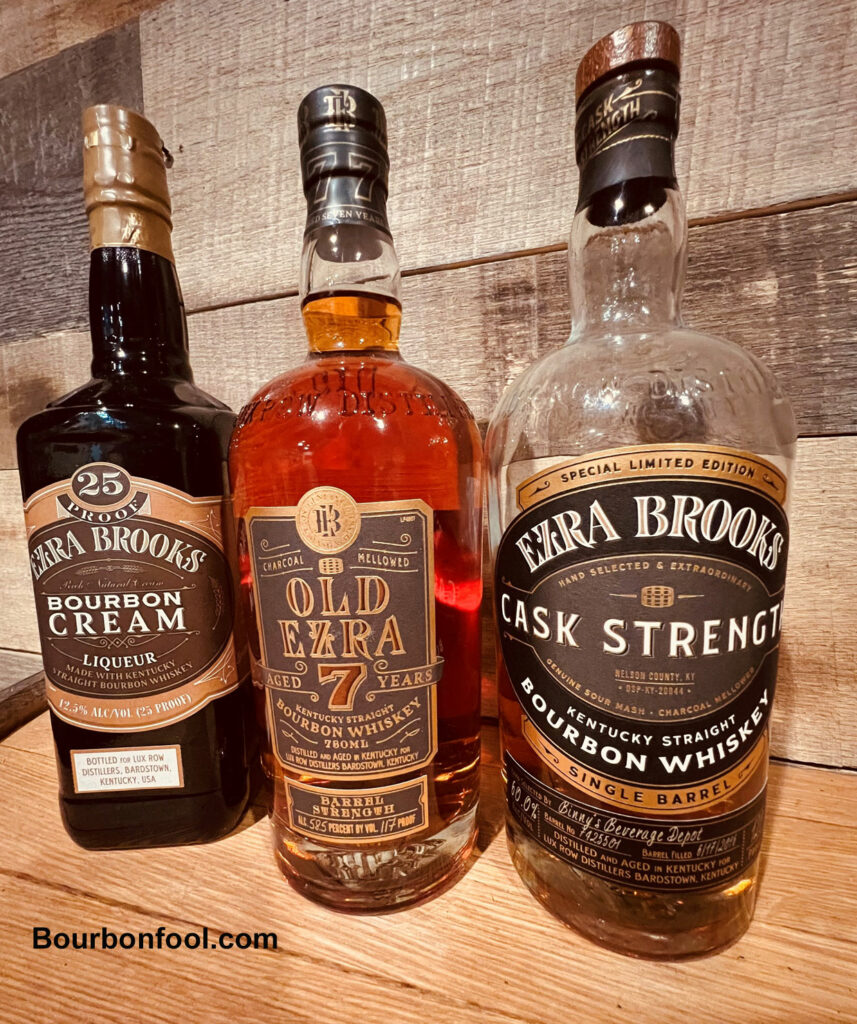 By every possible measurement, The Sting was an extremely successful movie earning more than 150 million dollars on a 5.5 million dollar budget. The story featured mobsters, rackets, cons, and 1936 Illinois, including Joliet and Chicago. There is only one big mistake, and that is the fact that Ezra Brooks Bourbon did not arrive until 1957. Therefore, the product placement was incorrect for the period depicted in the movie.
Ezra Brooks today
In 1993, the David Sherman Company, now Luxco, purchased Ezra Brooks distilled at Lux Row Distillers in Bardstown, Kentucky. Old Ezra number seven is my favorite, and Ezra Brooks Bourbon Cream is worth trying. I hope you enjoyed another interesting historical intersection of bourbon and an Academy Award. To me, a very unusual coincidence.