Lately, I have heard a lot about this relative newcomer to the whiskey barrel manufacturing arena. Their story is important, and their goal is to be a state-of-the-art barrel manufacturer that becomes an integral part of the distilled spirits industry. When I recently sampled a new release by Bardstown Bourbon Company finished in a toasted cherry wood barrel, I had to learn more.
A thousand-year storm
In June 2016, a thousand-year storm and flooding devastated White Sulphur Springs, WV, and the surrounding area. Lives were lost, homes were lost, and some lost hope. However, a handful of local citizens wanted to help and decided to rebuild lost homes on higher ground. Volunteer relief groups helped rebuild some houses destroyed by the storm and flooding by the following November.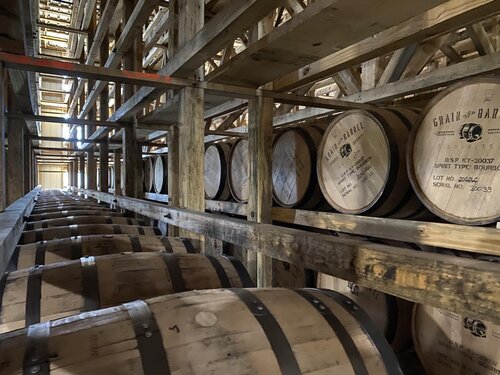 West Virginia Great Barrel Company
It was decided for this area to recover and eventually flourish fully, there was a need for good, dependable jobs. This concept was the seed for the founders to create the West Virginia Great Barrel Company. To recover from the flood, the economy of Appalachia needed help.
Smooth Ambler Spirits
Greenbriar County was in decline before the flood. Tag Galyean, founder of Smooth Ambler Spirits in Maxwelton, West Virginia, was part of a group helping with flood recovery. The idea was simple, manufacture barrels from the plentiful oak West Virginia is known for. However, they also wanted to do it right and create industry-leading barrels. It does not hurt that the barrel market can have shortage problems due to the worldwide surge in whiskey consumption.
Sophistication
From precision charring to infrared toasting, West Virginia Great Barrel Company is making a name for itself. I look forward to visiting and learning more about their processes and operations.
Try the results yourself
A new release of Bardstown Bourbon Company features blended rye whiskey finished in infrared toasted cherry wood barrels supplied by West Virginia Great Barrel Company. It is 110-proof and provides some dramatic flavors. That is the whiskey that we just reviewed. Find out more about this exciting collaboration HERE.