I was lucky to have an unexpected Bourbon surprise for Christmas. Bourbon experiences happen in different forms, but each event is memorable and unique. It pays dividends to have good friends who look out for you and introduce you to people and opportunities you otherwise would not have.
Charlie Berry introduced me to Raj Patel, a true gentleman whose pursuit of great bourbon is commendable. He does not limit himself to a brand, distillery, or even to wheat or rye bourbon. He seeks out bourbons that are memorable, and in many cases, extremely hard to obtain. This story will concentrate on his acquisition of one exceptional bottle.
Mr. Patel's impressive collection includes one of every E.H. Taylor variation bottled, including his recent find. Many of the E. H. Taylor bottles are rare and only available on the secondary market. Individual bottles such as the E.H. Taylor Four Grain and Amaranth bottles sell for more than one thousand dollars each. In a collection, the bottles appear similar, with precisely positioned tax stamps across the cap. However, there is one exception to this rule.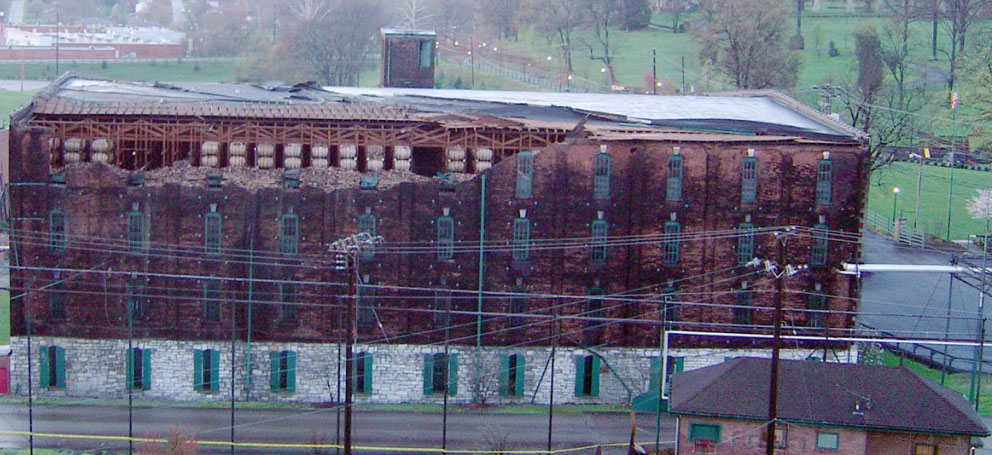 Warehouse C Tornado Surviving
In April of 2006, Warehouse C at Buffalo Trace Distillery sustained damage by a summer storm reaching tornado force winds. Colonel Taylor built the iconic Warehouse C to his specifications in 1881. This iconic warehouse contains more than twenty-four thousand barrels. Parts of the roof and north-facing brick wall were damaged during the storm exposing a portion of the barrels to the elements, The affected barrels continued to age during the repair process while exposed to the elements. This increased exposure contributed to an Angels Share loss of more than sixty-three percent per barrel.
Buffalo Trace sampled the surviving barrels from the top two floors of Warehouse C. This led to a decision to bottle this bourbon because of its complex flavors. Ninety-three barrels ranging in age from nine-plus years to just shy of 12 years were blended and bottled at one hundred proof. Originally priced at an MSRP of $75 per bottle, you would be fortunate to find one on the secondary market for fifty times that price. The bottle I sampled cost more than two times the cost of my first three cars combined to put it in perspective.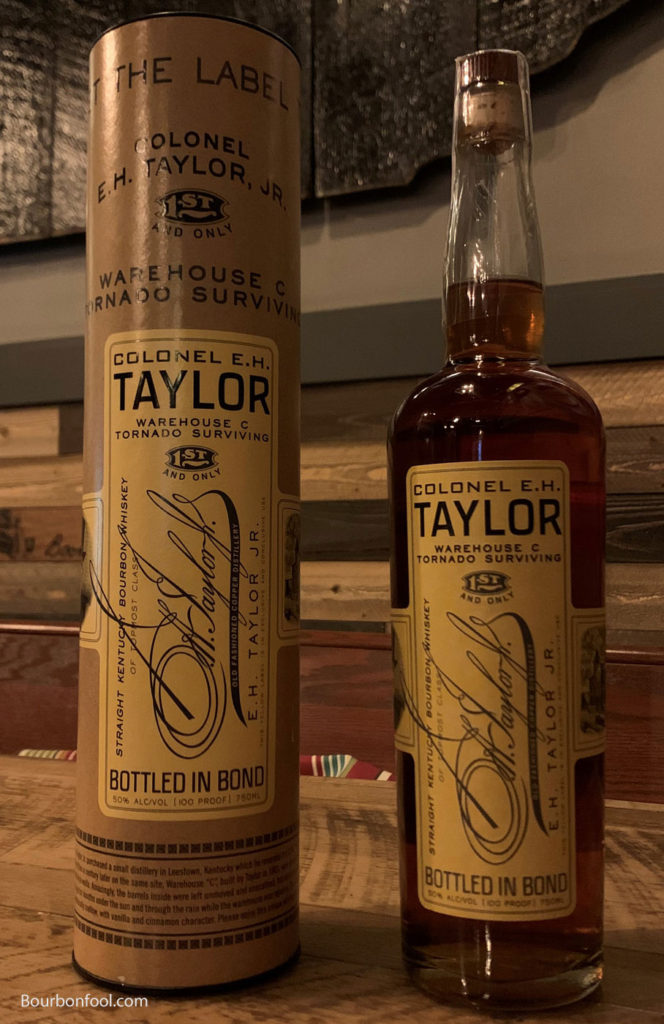 A true oddity
The positioning of the tax stamp on Tornado Surviving bottles of E. H. Taylor is opposite every other bottle in the E. H. Taylor lineup. The Tornado Survivor bottle's tax stamp is placed side to side over the cap while the different versions are all front to back. When Raj Patel inquired about this anomaly, Sazerac responded that it was probably a mistake that was never corrected. Another unique characteristic of the Taylor Tornado Surviving bottle.
The taste
E.H. Taylor Tornado Surviving is a bourbon that is so rare that the hype can exceed the actual experience. However, this bourbon became better with every nose, every taste, and every finish. While sampling, I was trying to articulate the finish properly. After thinking about this bourbon's greatness, I will tell you that the whiskey was not overly woody, really smooth, complex, with a magnificent hint of tobacco. A remarkably well-rounded bourbon, with a truly memorable finish. Many thanks to Charlie and Raj for an unexpected bourbon surprise that was truly outstanding.
Merry Christmas and Happy Holidays
To all of my followers at Bourbonfool.com, attendees at my presentations, bar and restaurant staff, friends and family, and distillery personnel throughout the country, Have a Very Merry Christmas and a wonderful Holiday Season!