Kentucky Bourbon's rich history has fascinated me for a long time, leading me to write a tale of two rickhouses.
A Rickhouse is a barrel warehouse used to age whiskey barrels. The term rickhouse comes from the wooden "ricks" that hold the barrels within the building.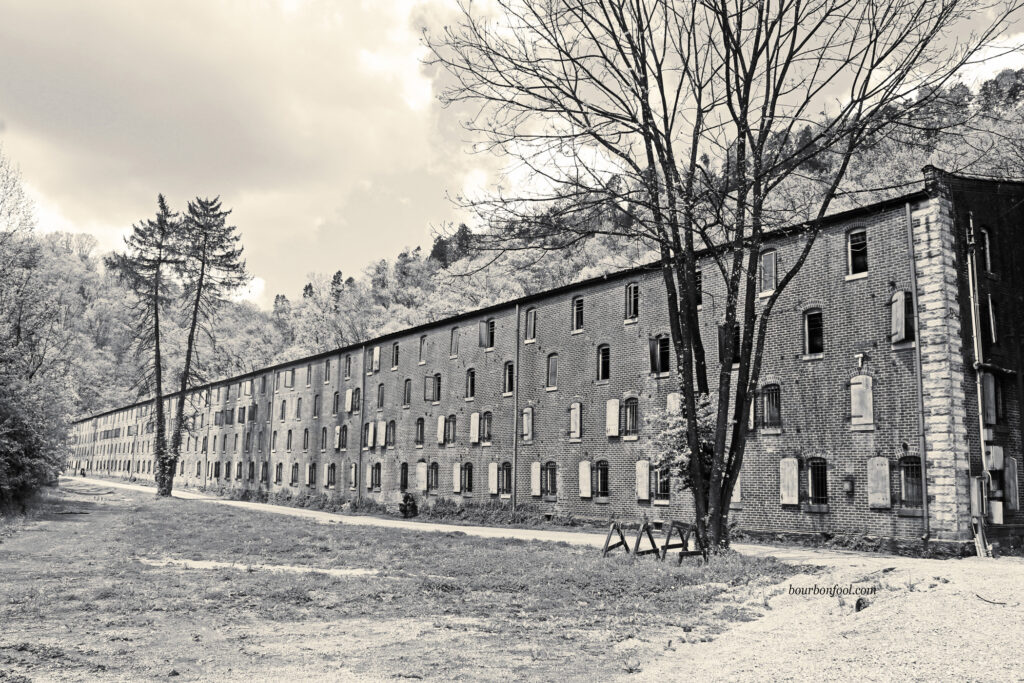 Historical significance
The Old Taylor Distillery, known as Castle and Key, has a historical rickhouse. It happens to be the longest rickhouse of its kind in the world. When I first visited Castle and Key, I was fascinated by the sheer magnitude of this building. Rick House B measures five hundred and thirty-four feet long, and this rickhouse can hold thirty-three thousand barrels of whiskey.
Colonel Taylor
Much has been written about E. H. Taylor Jr. and his goal to make the Old Taylor Distillery an opulent showplace to feature his whiskey. He would bring visitors in by train from Frankfort; the first building they would pass would be this enormous rickhouse. It had the words Old Taylor Distillery Warehouse painted on the side. This building has over one hundred years of aging history and dates back to Taylor's time.
A glimpse of the future
Throughout Kentucky, new rickhouses are built at a fantastic pace. Many significant innovations include open areas to view the barrels at every level and rickhouses with a dome at the top to have a 360-degree view of the property. However, the second rickhouse I would like to discuss is the ultra-modern glass front rickhouse at Bardstown Bourbon Company.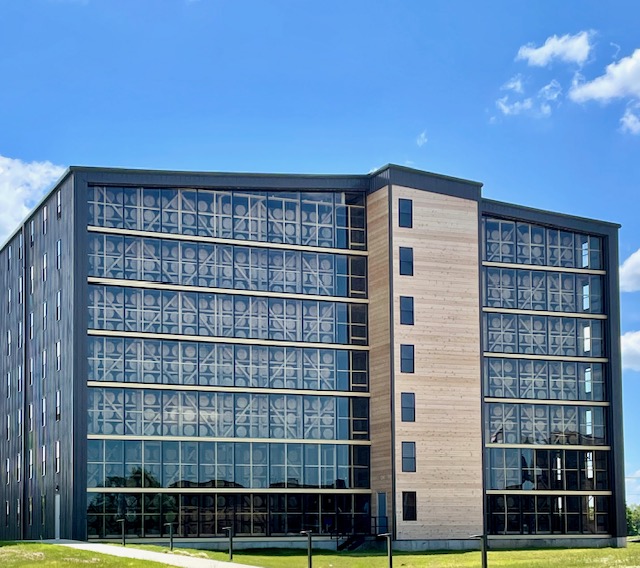 Sample in the rickhouse
This year, I was able to sample some great BBC whiskey inside this magnificent glass-faced warehouse. Like everything here, it is a beautiful piece of architecture with a nod to a modern view of a distillery campus.
A tale of two rickhouses
These two examples could not be more different, yet they both symbolize the artful science of aging whiskey. Both are fascinating whether you are in a warehouse over a hundred years old or a state-of-the-art rickhouse with a glass façade. Best of all, you can visit them both on your next visit to Kentucky. Barrel aging is a significant step in producing great bourbon and is an extraordinary journey to watch the facilities evolve.
Widow Jane Lucky Thirteen is the whiskey of the week
Look at this bourbon review coming out of Brooklyn, New York. I thought I knew where the Widow Jane name came from, but I was wrong. Watch our video review here.