I usually do not spend a lot of time with flavored bourbon. Yes, I have tried them, and many of them do not do much for me. I like my bourbon straight and often neat and want to taste the spirit without adulteration. However, there is one "flavored" bourbon that has respect in our home.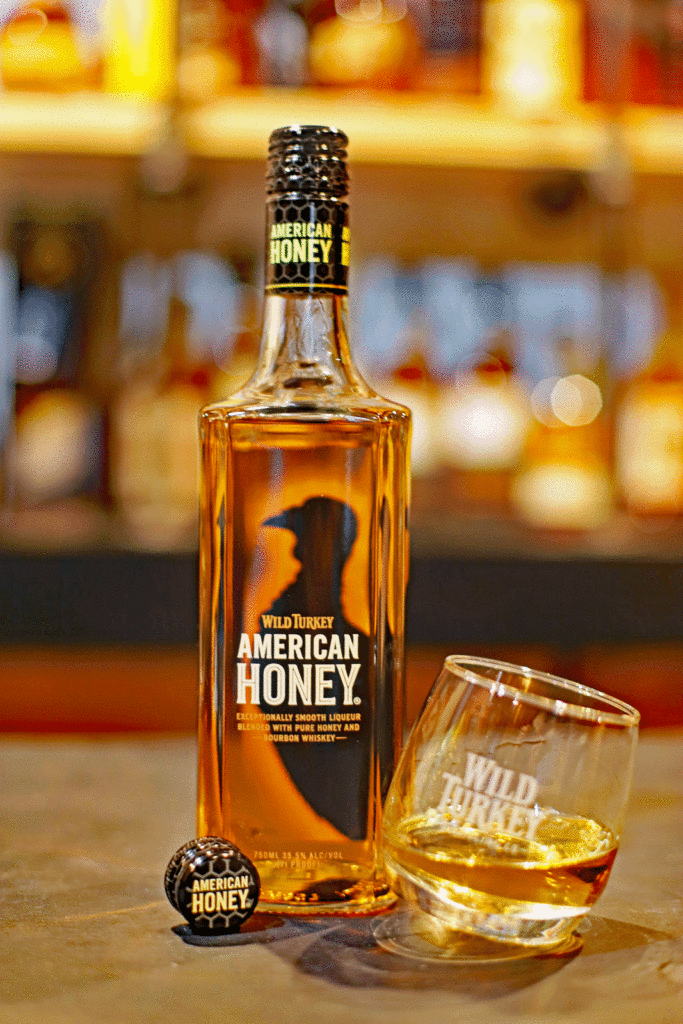 Wild Turkey American Honey
American Honey is the flavored liquor that has found a place in our liquor cabinet. Even though there are multiple honey-flavored bourbons and whiskeys in the marketplace, American Honey is the clear winner in the Bourbonfool household. Not only is it the flavor, but a great deal of our appreciation for American Honey originates in our meeting with Wild Turkey Master Distiller Jimmy Russell.
Jimmy Russell is a bourbon legend and a very gracious man. I was honored that he took the time to chat with me, and I was fascinated by his knowledge and grasp of bourbon history. Jimmy became a master distiller in 1967 when the distillery was still known as the J.T.S. Brown / Boulevard Distillery. In 1971 the distillery was renamed Wild Turkey when purchased by the Austin, Nichols & Company. Wild Turkey was a sourced bourbon from multiple distillers before the name change. 1971 changed all that, and production moved to the Wild Turkey distillery exclusively.
1976 and Wild Turkey Liqueur
Jimmy Russell told me that the venture into creating a "honey liquor" was a way to attract people to bourbon that were not fans of straight whiskey. The original 60 proof Wild Turkey Liqueur was introduced in 1976 and featured a label indicating an Austin Nichols product. It was the forerunner of today's 71 proof Wild Turkey American Honey introduced in 2006.
Perfect for a cold evening
I consider this a dessert type of whiskey. The honey masks the bourbon, and you have a delightful liqueur. It is not something you would drink every day, but it is a great sipping drink with friends. My litmus test is not overly scientific, but if my wife and sister-in-law enjoy American Honey, I know it will continue to succeed in the marketplace. The next time you take a Wild Turkey tour, there is a good chance one spirit you will taste is American Honey or its spicier version American Honey Sting. Enjoy!