Tickets still available
Tonight, Friday, November 4, I have been asked to host an excellent whiskey tasting at a first-time location in Orchard Lake, Nectars Bar. Nectars has put together three good bourbons and a unique rye whiskey that will be sampled and reviewed, Come along and learn some bourbon history while enjoying some unique whiskey. Check out their Vintage Wine Shoppe with a great selection of spirits, including a very well-stocked bourbon department. Limited Seating is available, so contact Nectar's directly for tickets. See the complete event flyer below.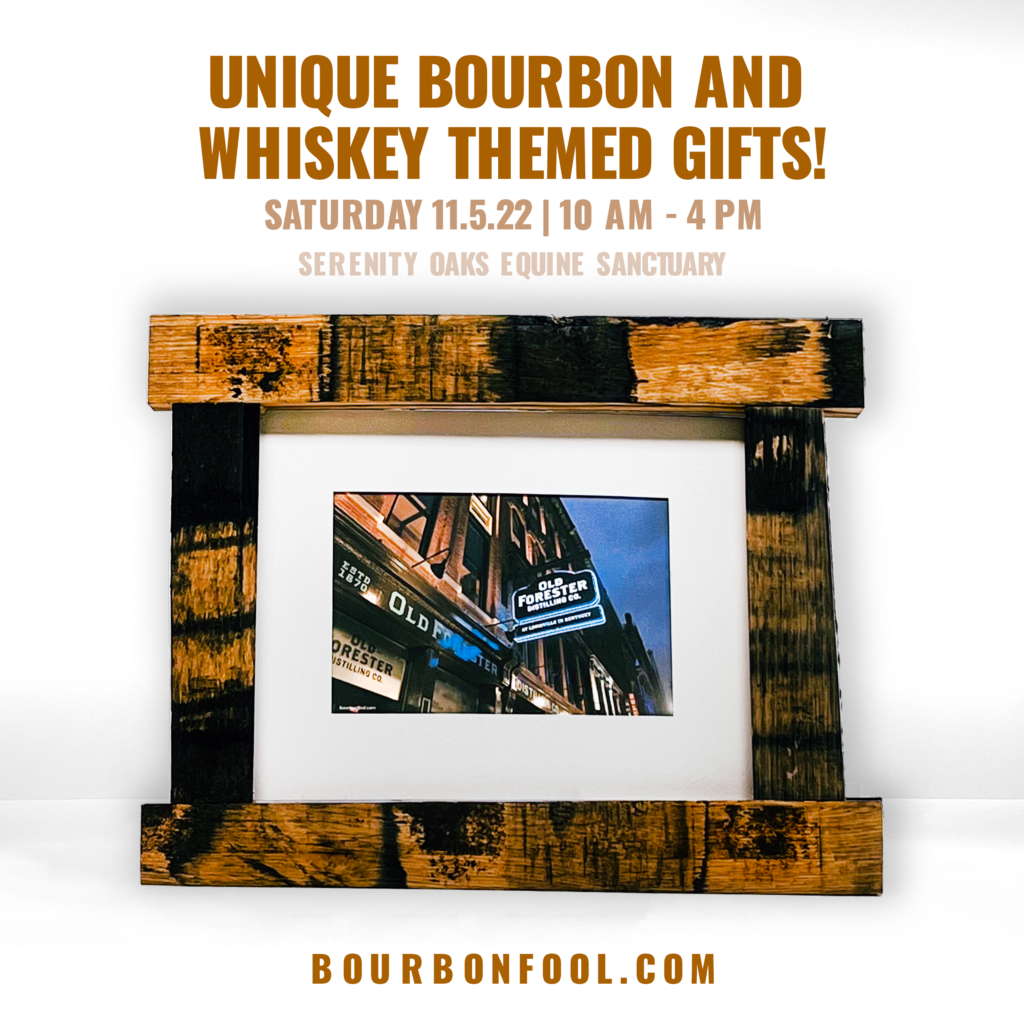 Pop-Up Shop with great gifts for the bourbon enthusiast
This Saturday, November 5, we will have another pre-holiday pop-up shop featuring our custom-made bourbon, wine, and whiskey gifts for sale. If you need a one-of-a-kind gift for that bourbon person in your life, this is the opportunity to buy them something special. You can also place custom orders that will be available before Christmas. We will be at the Serenity Oaks Equine Sanctuary in Northville, Michigan, from 10 a.m. to 4 p.m. They are located at 58191 8 Mile Road in Northville. There will be other crafters on site so you can shop for a wide range of gifts for this holiday season.