Merry Christmas to all of our readers, viewers, and followers. Today is the first day of the Twelve Epic Bourbon Days of Christmas. My friend Raj Patel has selected twelve very unique and hard to find bourbons from his personal collection to sample and review. Not only are these bottles rare, but many have great whiskey history behind them. Raj and myself are two guys that enjoy drinking bourbon but also are captivated by the history behind each bottle. In many ways, bourbon history is American history.
Each of the twelve days tell a different story
Be sure to follow the Twelve Epic Bourbon Days of Christmas. We are releasing these videos to follow the traditional twelve days of Christmas beginning on Christmas day. Each day is unique, each bottle is historical in a specific way. If you like the story, we would appreciate a thumbs up! If you have any questions, be sure to let us know. Enjoy!
Blanton's Gold Derby Edition
On the second day of Christmas Raj Patel and myself review a very special bottle of Blanton's Single Barrel Bourbon. Not only is this a gold edition, but it is also a commemorative "Derby" release. This bottle from 1999 has a bottle topper without a letter. Find out why by watching our video today.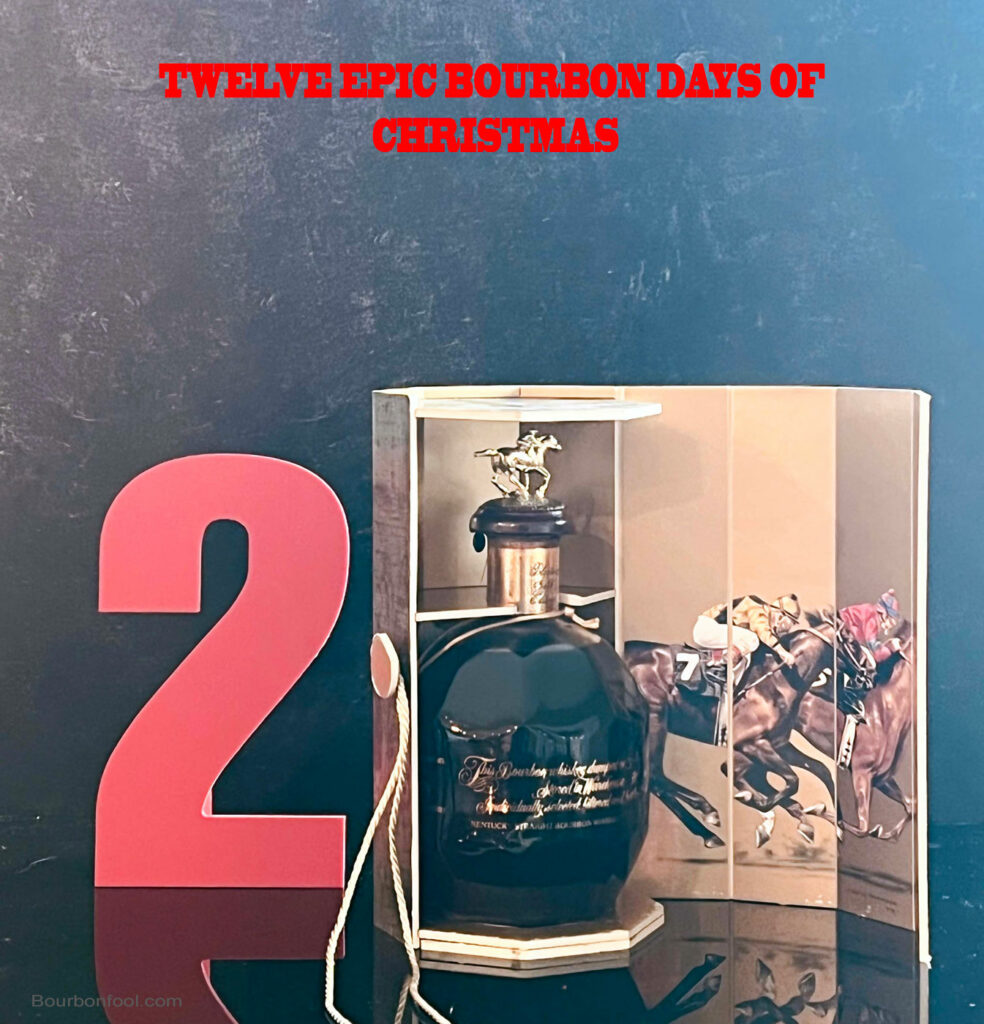 Day Number Two – The Second Day of Christmas
Watch it here! EPIC BOURBON DAY TWO
Very Old Fitzgerald
Our first selection is a "Merry Christmas" promotional bottle of Very Old Fitzgerald. This bourbon was produced by the Stitzel-Weller Distillery while Pappy Van Winkle was in charge. This is the wheat mash bill that eventually became the Pappy Van Winkle brand of bourbon. Pappy Van Winkle was released in 1994 while this very unique bottle of Very Old Fitzgerald was released in 1959.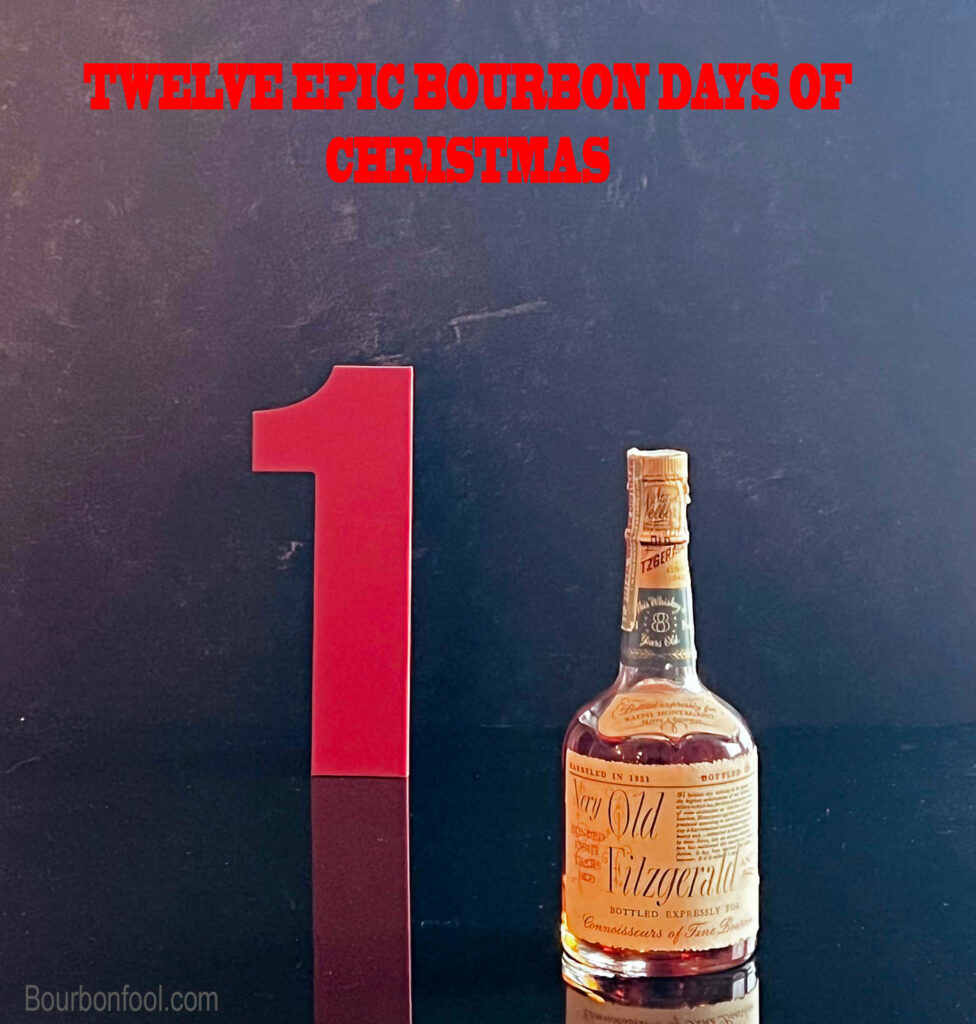 Day Number One – The First Day of Christmas
Watch it here! EPIC BOURBON DAY ONE