Yes, we are still reviewing great bottles of bourbon, and this post is for The Twelve Epic Bourbon Days of Christmas continued. We are moving forward with great bottles from multiple distilleries.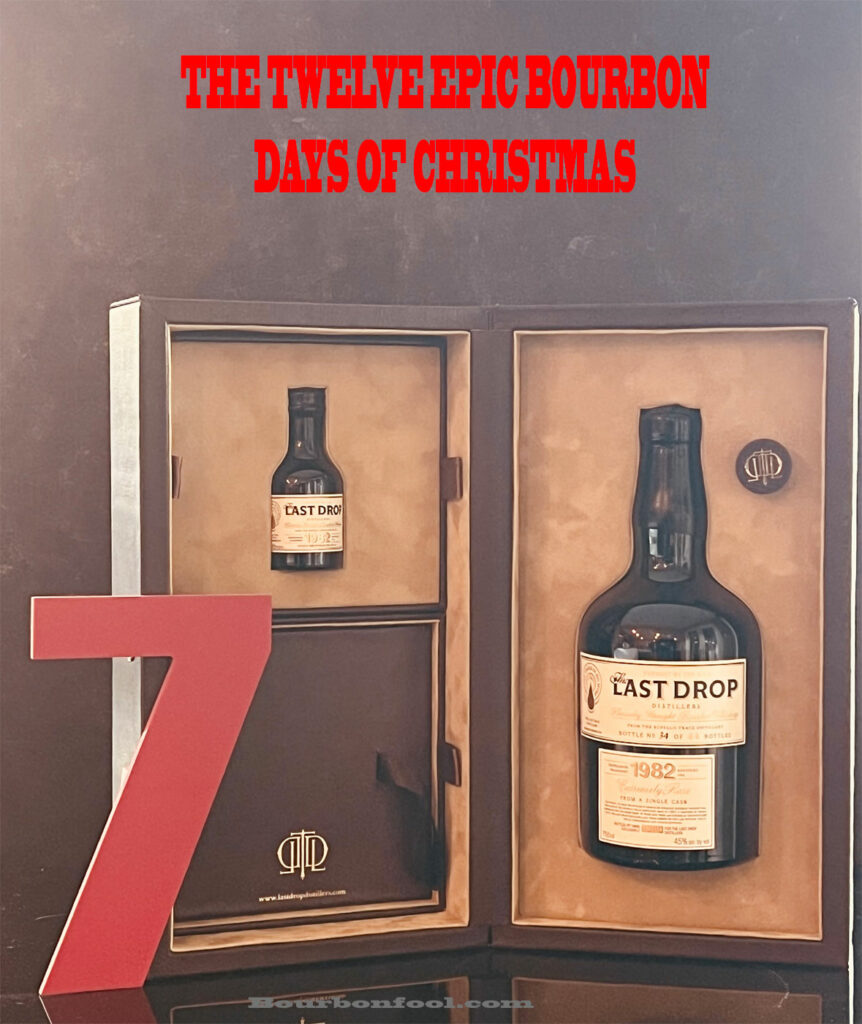 Day Seven The Last Drop
The Last Drop is probably the rarest bottle in Raj's collection. We open bottle number 34 of 44 bottles in the world. This eighteen-year-old bourbon was dumped and stored in steel back in 2000. The bourbon had reached the apex of its maturation, and it would see no benefit by spending additional time barreled. Wild Turkey Tradition is a remarkable bottle, and you can watch our tasting and review HERE.
Day Eight Old Rip Van Winkle
Old Rip Van Winkle was chosen for day eight because what selection of epic bourbons would not contain a Van Winkle family bourbon? This bottle is the short stock bottle, and it is a ten-year-old bourbon bottled at 90 proof. Do not let the plastic twist-off cap fool you; this is a historic bottle. The Van Winkle family has a passion for creating "always fine bourbon." We compare this bottle to a ten-year-old modern Old Rip Van Winkle version. Watch the comparison HERE.
Day Nine Old Taylor
There is a mountain of bourbon history written about Edmund Haynes Taylor Jr. This is his namesake bourbon, and he built a distillery to produce it. Raj and I are huge fans of E. H. Taylor bourbons, and we are excited to sample a bottle that may have started it all. This 86 proof Kentucky Straight Bourbon Whiskey is a fantastic find. How does the vintage Old Taylor stack up with the current whiskey by Buffalo Trace Distillery? Find out HERE.
Day Ten Wild Turkey Tradition
Wild Turkey Tradition is a superb whiskey produced by the father-son Master Distiller team of Jimmy and Eddie Russell. It is a unique opportunity to sample a fourteen-year-old 101 proof bourbon with excellent color and great flavor. The barrels for this whiskey came from a "center-cut" portion of the oldest Wild Turkey warehouse. Not only are Jimmy and Eddie bourbon ambassadors, but Wild Turkey is one of the friendliest distillery locations to visit. Tradition is the only bourbon from Wild Turkey chosen for this list of twelve, but it is a memorable drink. Watch our discussion HERE.
Day Eleven Cream of Kentucky
Cream of Kentucky was first introduced in 1888 in Cincinnati, Ohio. Later, as prohibition was winding down the Schenley Corporation acquired the brand in 1934 and Cream of Kentucky became a market leader in the 1940's. Norman Rockwell created many of the iconic Cream of Kentucky advertisements for Colliers and Life Magazines. Cream of Kentucky was considered "double rich". We hope you enjoy this old and new bottle from Raj's incredible collection. You can watch our tasting HERE.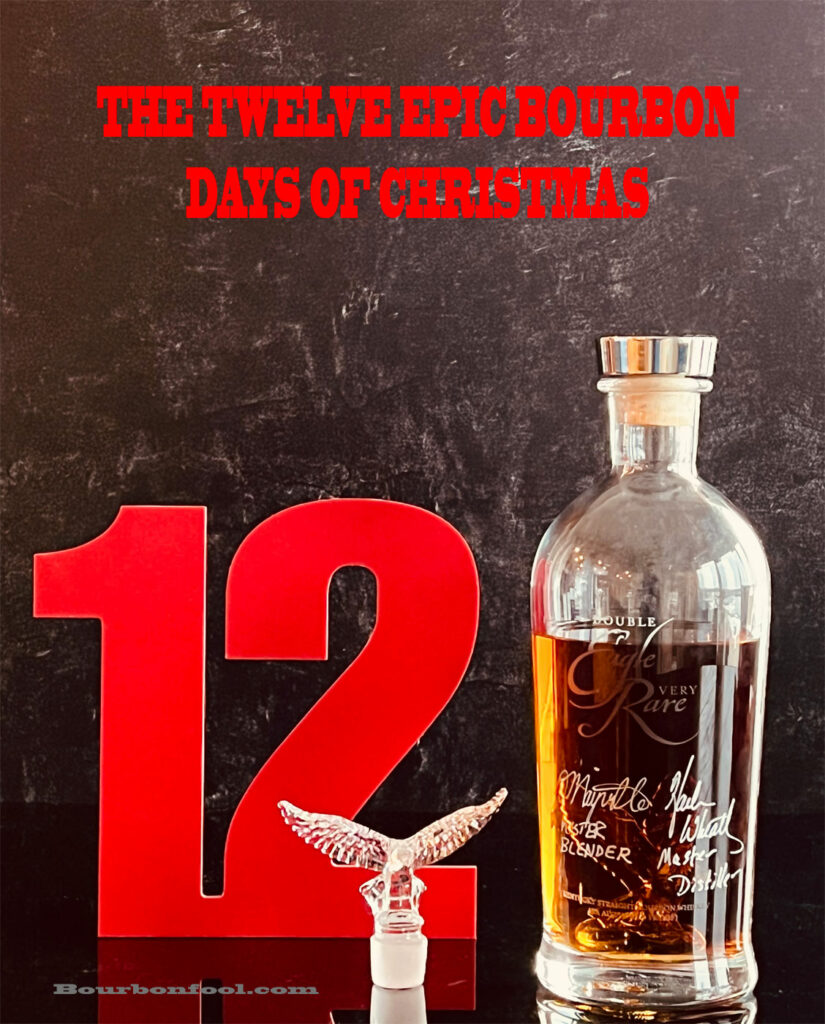 Day Twelve Double Eagle Very Rare
This magnificent bottle is featured on our last Epic Bourbon Day of Christmas for a spectacular finale. This bottle is special for may reasons. It is Raj Patel's favorite among a large collection of epic bourbons. Any bottle sold in a presentation box that lights up when you open it is pretty unique. From the glass eagle perched on the inside of the decanter to the eagle bottle top to use when it is out of the package. Find out more about this very special bottle in our last special video in our series of twelve. You can select the video HERE.