A very rare Old Forester bottle is the subject of the Twelve Epic Bourbon Days of Christmas bottle 3
This bottle frustrated me because it was extremely difficult to research. In todays information world, it is not often that you cannot find information about a subject. Often, the problem is the opposite in that you find pages of contradicting information that takes effort to sort through. It is amazing how much incorrect data is at your fingertips.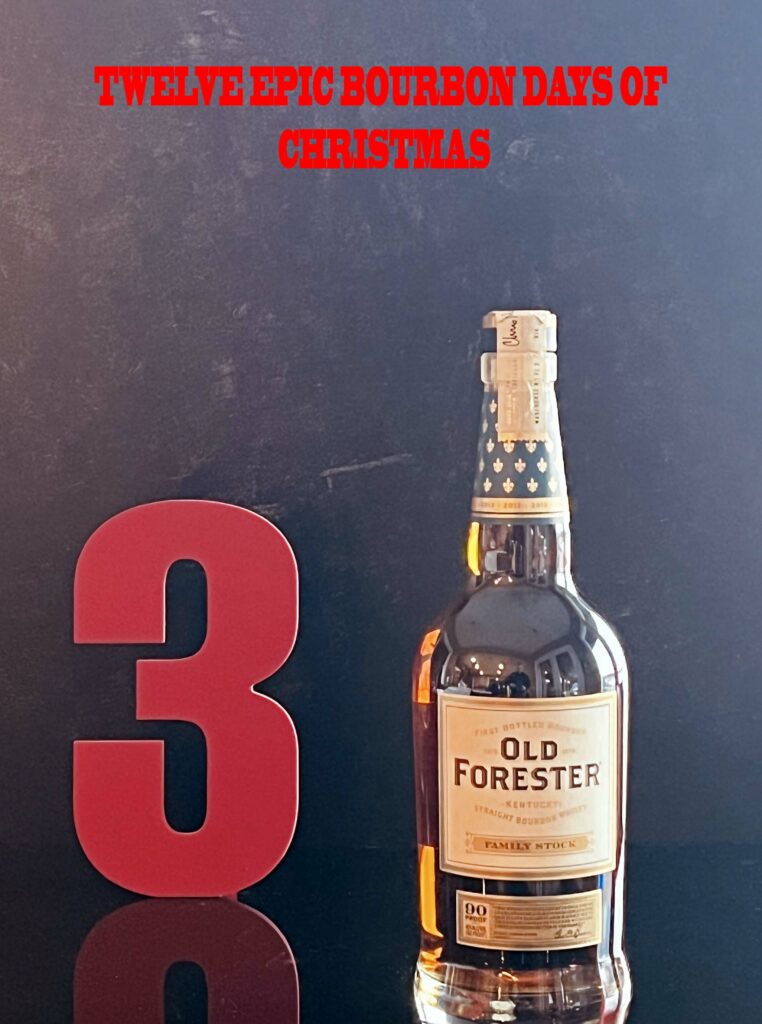 Old Forester Family Stock
This is the bourbon that was a ghost. After not finding anything, no tasting event, no charity auction I finally went to Brown Forman and found out it was a Brown family pick. This bottle was only given to friends and associates of the Brown family. Because Raj Patel was fortunate to find one, we will open it and sample what is sure to be a fantastic find. This bottle is truly worthy of being the Twelve Epic Bourbon Days of Christmas bottle 3.
Raj and myself talk about Old Forester history as well as their very successful Whiskey Row Series. Please watch as we sample a little bit of Old Forester magic as selected by the Brown family. You can watch the video HERE.
Old Forester Distillery
For those of you who have not visited the Old Forester location in Louisville, be sure to make the trip. This distillery tour has a little bit of everything including the opportunity to see a barrel charred during your visit. For some more background on this special experience visit this previous blog post.