During our most recent visit to Kentucky, we had an ambitious schedule to see multiple venues and many people. As with many of our trips, it was the unexpected stops along our bourbon trail that can surprise and delight you.
The Glenns Creek Area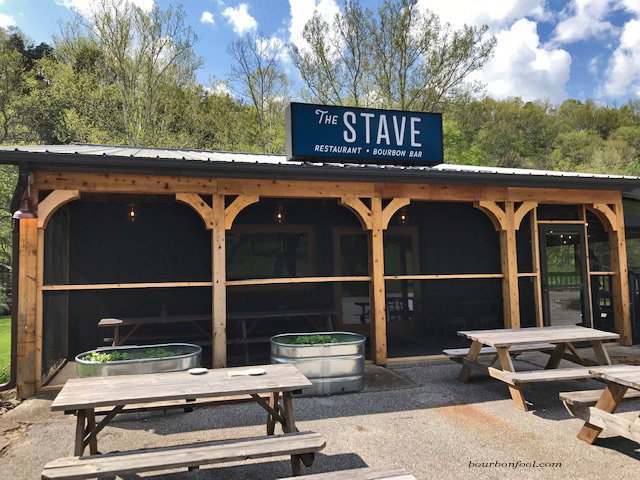 One of the special places we found was a small, unique restaurant and bourbon bar called The Stave located on McCracken Pike in Frankfort, Kentucky. The setting along Glenn's Creek located between the Castle & Key and Woodford Reserve Distilleries. Also, you are very close to the Glenns Creek Distillery located on the grounds of the historic Old Crow Distillery. By location alone, the Stave Restaurant would be a must stop during your bourbon adventure. However, the food, the drinks, and the ambiance make this a special dining experience. Casual and comfortable with southern cooking and a better than average bourbon list.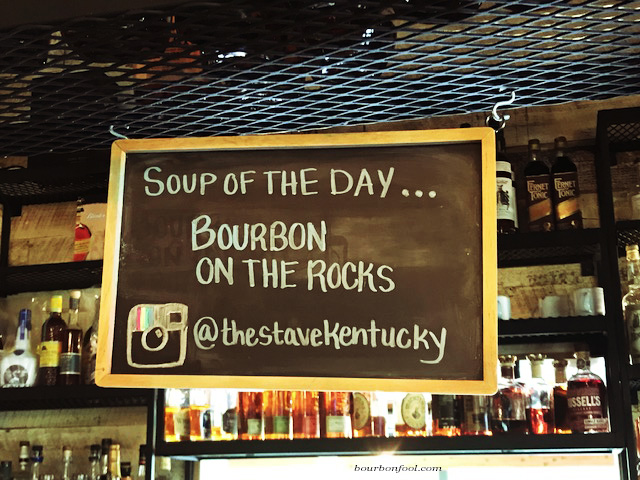 The bowl of Burgoo with cornbread was wonderful. This traditional Kentucky stew was hearty enough to be a meal by itself. The Stave Burger, Pickle Brined Hot Chicken, and Fried Catfish were just some of the delicious offerings. Be sure to visit this authentic local restaurant during your bourbon travels.
While in Louisville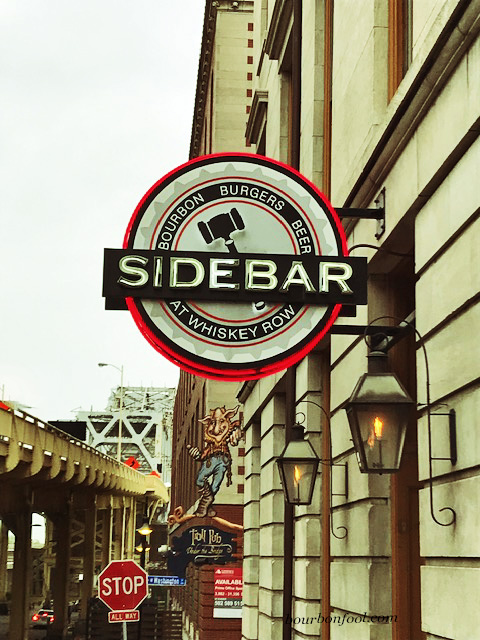 Louisville is a whiskey city with a large number of destinations worth visiting. After our wonderful Founders Tour at the new Michters Distillery at Fort Nelson, we stumbled upon the Side Bar at Whiskey Row. The restaurant was not a planned stop but one that we are glad we made.
Some of the popular offerings are Truffle-Parmesan Fries; an Angus Beef Burger called the Ambulance Chaser and Pimento Cheese Fritters. The food and service were very good, but what captured my attention was the bourbon list. The list was large, and I decided on their house favorites flight which included Henry McKenna BIB, Buffalo Trace, Barton 1792, and J W Dant BIB for a very fair price of $13.
Located on 2nd Street, the Sidebar at Whiskey Row is between Main Street and the Ohio River. Easy walking distance to the KFC Yum Center, the Old Forester Distillery, and many more attractions.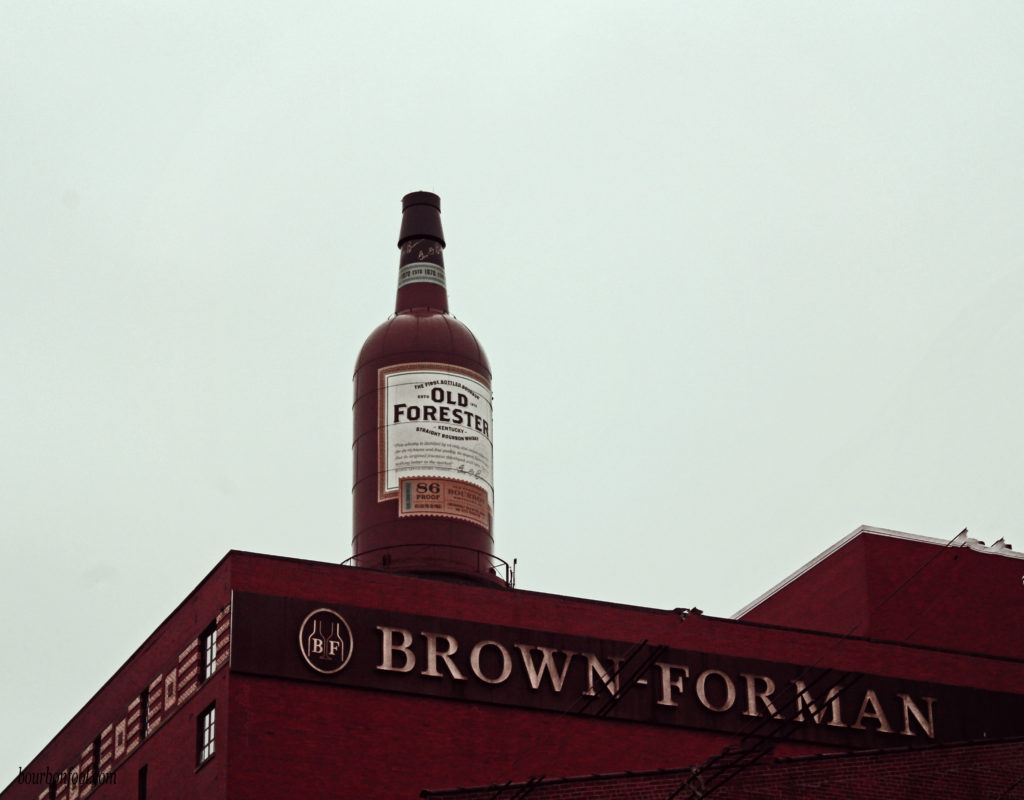 The Worlds Largest Bottle of Booze was something that I had to see in person. Located at the Brown-Forman Corporation on Dixie Highway in Louisville is a marketing symbol that makes a statement. The Old Forester Bottle towers over the complex and is another landmark establishing Louisville as a whiskey city. While in this area, be sure to drive by and see a bourbon landmark. We enjoy these stops on our bourbon trail and you will too! Why not, you may never see another towering bottle of booze anywhere else.