See-Through Bourbon and Bourbon distilled in Canada?
Before 1964, bourbon could be made anywhere in the world and still be labeled bourbon. So there truly were Canadian as well as Mexican Bourbon for sale in the United States and elsewhere. The Schenley's company produced an eight-year-old bourbon named Ancient Age distilled in Canada. Some United States politicians had close relationships with Mexican distillers. Several of these politicians spoke against the congressional action of 1964. However, on May 4, 1964, the U.S. Congress recognized bourbon as a "distinctive product of the United States." The action by Congress is not a law, but a concurrent resolution.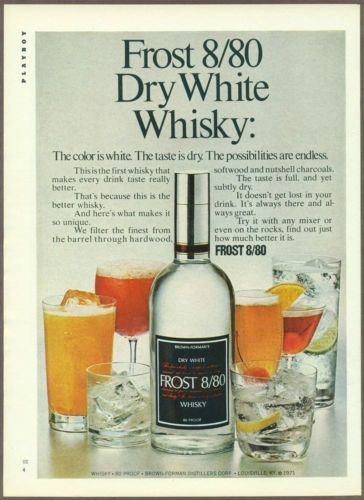 See-Through Bourbon
During the 1960s, whiskey saw a reduction in market share, while clear spirits were gaining momentum. Trends indicated people wanted mixed cocktails like bloody marys and screwdrivers.  Straight whiskey was in a downturn.  The whiskey producers tried to challenge these trends by marketing in unique and sometimes, unsuccessful ways.  Brown-Forman, the only family-run distillery to operate before, during, and after prohibition decided to challenge vodka head-on.  They created a clear bourbon by filtering the color out of it. This clear, see-through bourbon could now be mixed in a cocktail or even used in a bloody mary. The product was called Frost 8-80 for eight-year-old bourbon at 80 proof. It did not last long and was eventually destroyed by the parent company when it failed in the marketplace. This attempt to battle the onslaught of Vodka was a dismal failure. Interestingly enough, there is a small resurgence in selling white whiskey today. Buffalo Trace White Dog and Hudson New York Corn Whiskey are two you should try. However, there is a key difference between the Frost 8-80 bourbon and the new white whiskeys. Frost was actually barrel-aged and need filtration to eliminate the color. White whiskeys are not barrel-aged and therefore start out being clear.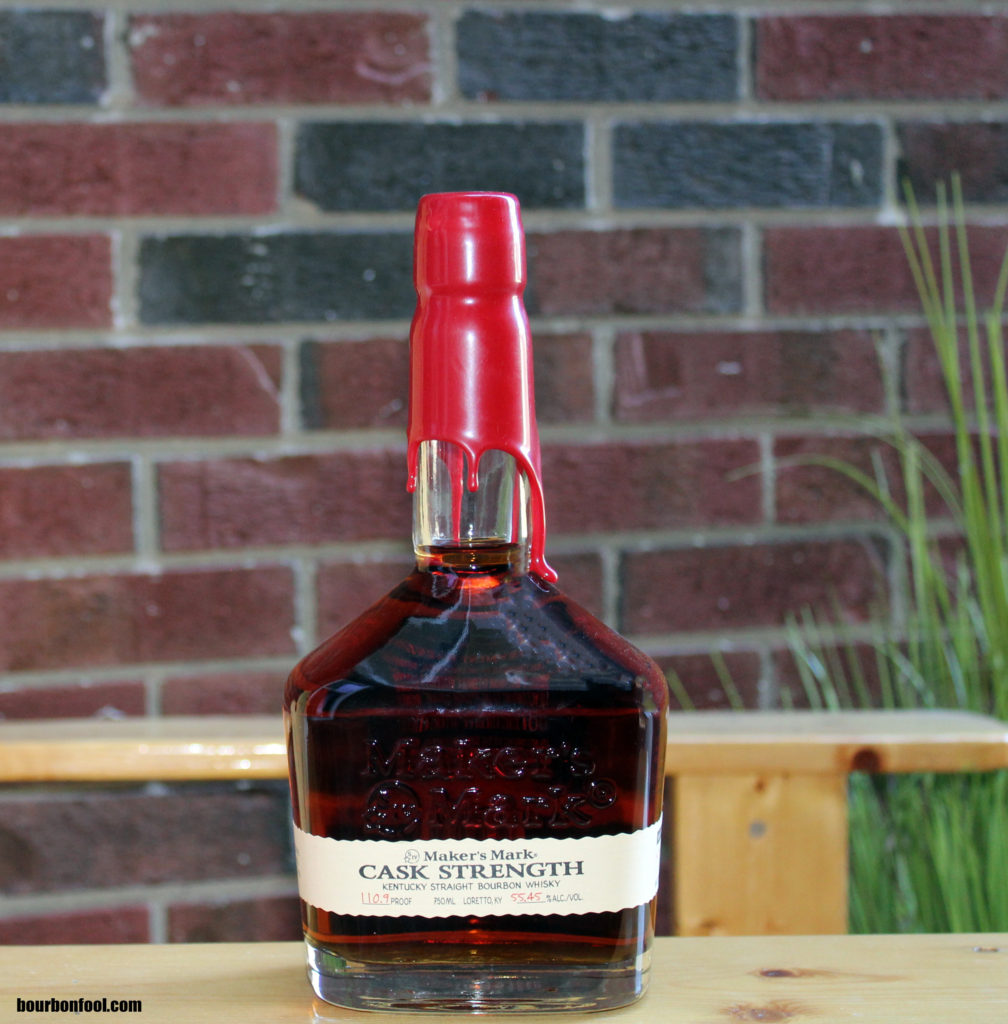 The new beginning
In the 1980s, there were more than 300 vodka brands to be had before the introduction of flavored vodkas. Only two bourbons cracked the top 30 spirits in terms of sales, one of which was Jim Beam. However, in 1980, The Wall Street Journal printed a story about a small distillery in Loretto Kentucky that was producing Makers Mark Bourbon. Not only did the story ignite interest in the brand, but it was the beginning of a bourbon turn around.
In 1982, Jim Beam sales eclipsed Jack Daniels Tennessee Whiskey by a substantial amount. Jim Beam was available on military bases during the Vietnam War, and returning veterans continued to purchase the brand. Jim Beam white label continues to be the best selling bourbon in the world while Jack Daniels is the king of Tennessee whiskey.
When looking at the top ten selling whiskeys in the world currently, we see three bourbons placing on the list. Jim Beam White Label is number 2, Evan Williams is number 8, and Makers Mark is number 10. You no longer will find bourbon made in Canada or Mexico but you can find a newer version of see-through bourbon.