The Changing Kentucky Distillery Landscape
Blue Run Spirits
To house Blue Run Spirits LLC, a new distillery and rickhouse are planned for Georgetown, Kentucky. Former Nike and Facebook executives have retained bourbon legend Jim Rutledge to oversee barrel selection, blending, and proofing. The Blue Run group of investors, including former Nike and Facebook executives, is putting together a brand for the long term. This fifty-million-dollar project will be the first distillery located in Georgetown.
Bluegrass Distillers
This small distiller that has been in Lexington since is building its experience on a farm in Midway, Kentucky. Located "midway" between Lexington and the capitol of Frankfort, the historic Elkwood Farm, was built in 1835 and included a mansion that will serve as a tasting room. The plan is to grow their corn on the property and have room for barrel aging, an outdoor concert venue, and more. The new location will increase its distilling capacity from a barrel per day to 20 barrels every 8 hours.
Willett Distillery
The award-winning Willett Distillery has been in Bardstown, Kentucky, since 1936. They opened the distillery to visitors in 2011 and have provided tours and tastings to multitudes of bourbon and rye whiskey fans. The distillery, also known as Kentucky Bourbon Distillers, will invest over 90 million dollars in a second location in Springfield, Kentucky. Springfield is located midway between Bardstown and Dansville. The new property will feature a distillery and additional barrel storage.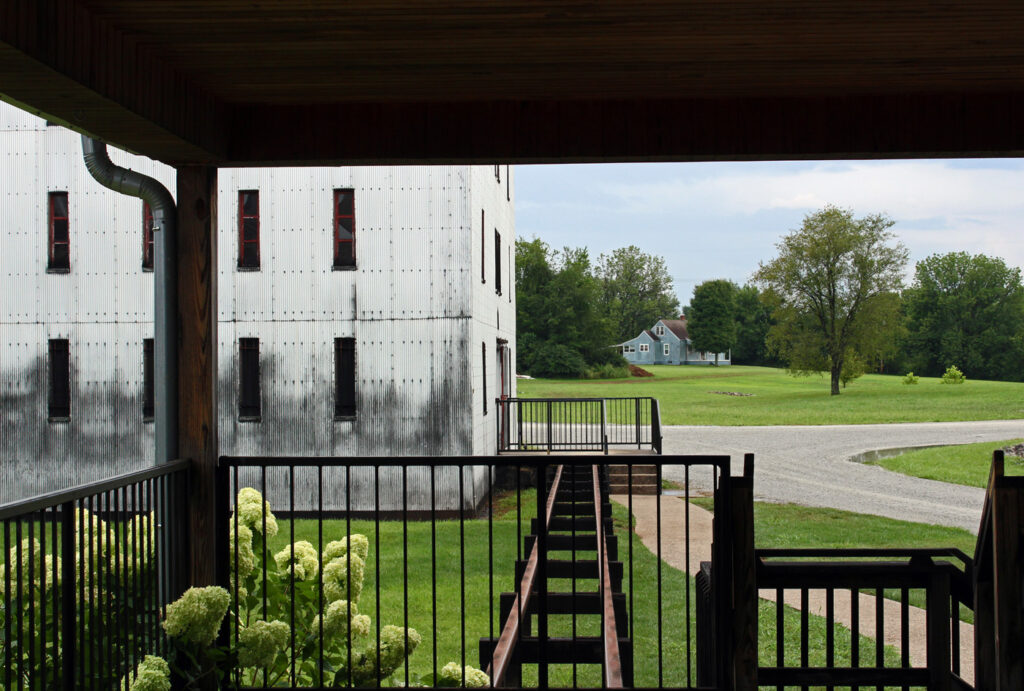 Jefferson's Bourbon
Spirits giant Pernod Ricard will invest 250 million dollars in a Marion County, Kentucky facility. The location in Lebanon, Kentucky, will feature a distillery, drying operation, visitor center, and aging warehouses. The company feels very bullish about the growth potential of Jefferson's brand. Lebanon, Kentucky, is home to the Limestone Branch distillery and also home to the Independent Stave Barrel company.
Heaven Hill Distillery
Heaven Hill is another example of an existing distillery looking to add production capacity. They are investing 135 million dollars in a state-of-the-art distillery located not far from their existing Bardstown, Kentucky campus. Heaven Hill's distilling has been done exclusively at their Bernheim Distillery in Louisville since a fire in 1996 destroyed their original Bardstown distillery. Expected to be operational by the end of 2024, the anticipated production is 150,000 barrels per year.
Western Kentucky Distilling Company
Western Kentucky Distilling Company is coming to Beaver Dam, Kentucky. Kentucky native and eighth-generation distiller Jacob Call is part of the group behind the project. You may recognize him as the master distiller at Green River Distillery in Owensboro, Kentucky. The Western Kentucky Distillery will focus initially on contract distilling with a visitor center and their house brands coming online in the future. Beaver Dam, Kentucky, is located midway between Owensboro and Bowling Green, Kentucky.
A changing landscape
These are just a few changes coming to the Kentucky distilling landscape. Additional distillery projects are coming in various planning or construction stages. The Kentucky bourbon experience is fast becoming a fantastic blend of large and small distilleries, offering a mix of history, heritage, and innovation. There does not appear to be a limit to the growth of this industry anytime soon. This is part of Changing Kentucky Distillery Landscape.