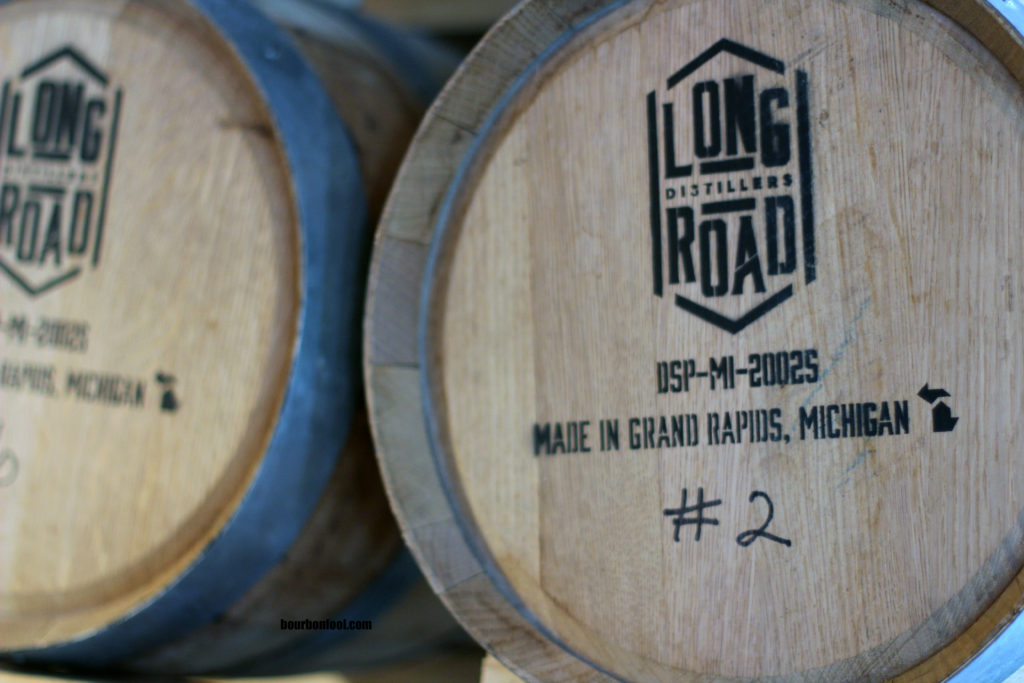 Long Road Distillers – First in Grand Rapids means it is the first distillery in the history of Grand Rapids, Michigan. Co founders Jon and Kyle have created spirits without cutting corners. We took the opportunity to visit the distillery for a second time. On this visit, we were able to make time for a tour. Our guide Kelsey was a knowledgeable host, who deftly told us the Long Road Distillers story.
The first spirit that I was anxious to try was, wait for it, Long Road Distillers Straight Bourbon. I admired the small batch selection coming in at a robust 93 proof. There are no shortcuts here with the whiskey being aged in full-size barrels for a little over two years. Grains are locally sourced, and red winter wheat is an ingredient in several mash bills including the straight bourbon. As expected, the bourbon is a little thin because of its young age but offers a sweet, honey flavor. I enjoyed the bourbon neat, and the distinctive wheat flavor comes across as very smooth.
Long Road also features an above average menu with some intriguing selections. In anticipation of a big dinner, our group sampled some snacks on the menu. The fried biscuits with honey and pimento cheese were amazing. The fully loaded chips were a unique version of nachos that included house smoked bacon, cheddar seasoning, and more. Both of these items were suggested by Victoria who was our outstanding server and was a great ambassador for the front of the house.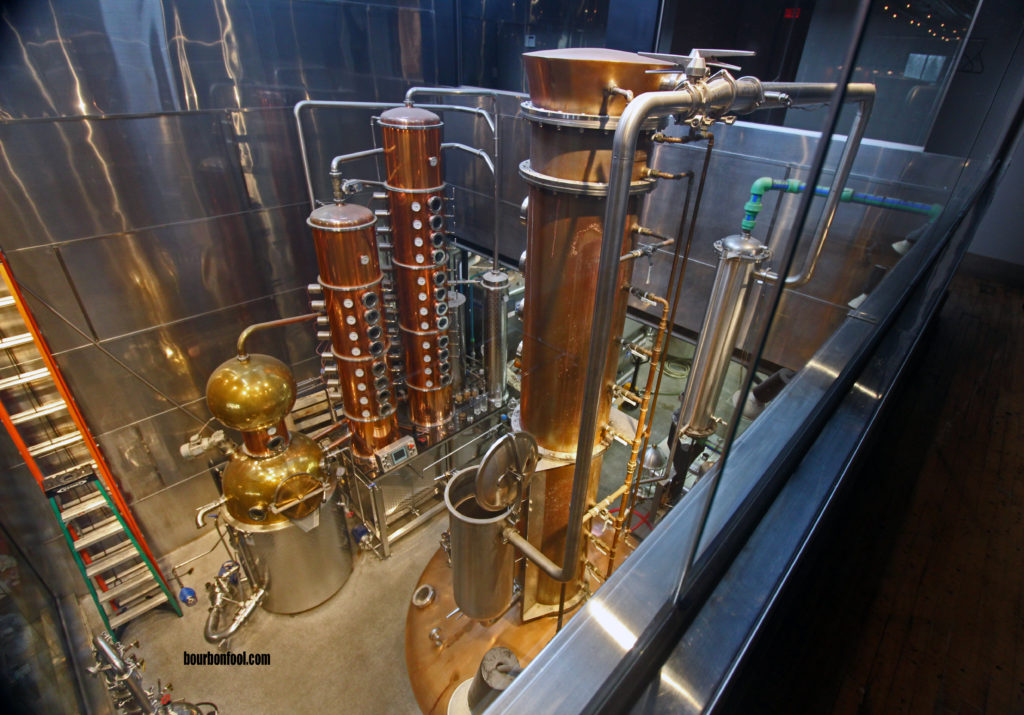 After the bourbon, there are many spirits offered at this comfortable location on Leonard Street. A huge hit was the Michigan Raspberry Liqueur. This crafted liqueur is made using handpicked raspberries from nearby Hudsonville, Michigan and it is everything you would want in a flavored liqueur. The wonderful Michigin [sic} is a base spirit flavored by juniper picked from Beaver Island located in Lake Michigan. You cannot find a spirit more closely associated with the Great Lakes. Additional spirits available include original vodka, barrel reserve gin, wheat whiskey, straight rye whiskey, two versions of aquavit, and several more. Regardless of your distilled spirit preference, you will surely find something to enjoy.
Long Road Distillers had a good crowd on a Saturday, and we were lucky to add some last minute guests to our tour. Kelsey was passionate about Long Road and understood her spirits. She easily answered questions and was a wonderful host for the tasting featured after the tour.
Long Road features a comprehensive kitchen menu alongside a varied selection of craft spirits to ensure a great day or a night on the town. Be sure to visit this West Michigan distillery or their Boyne City tasting room.