Founded in 2007, Valentine Distilling Company proves you can find great whiskey from Ferndale, Michigan. This award-winning distillery is not far from home, and yet I have never visited there? Not experiencing Valentine Distilling is something I have to correct, especially after sampling their Mayor Pingree 13-year old -bourbon. More on that shortly while we look at who exactly was Mayor Pingree.
A Populist Mayor
Think about a mayor that looked out for the people of his city. Putting citizens first ahead of corporations seems like a fairy tale or a broken campaign promise. However, Detroit, Michigan, had just that sort of mayor. Hazen Pingree was mayor of Detroit from 1890 to 1897 and is considered one of the great mayors in American history. He fought corruption wherever he found it, whether with city paving contracts, sewer contracts, or the teacher's unions, all for the benefit of Detroit's citizens.
Governor Pingree
Hazen Pingree was so popular that he was also elected Governor of Michigan. He was a trust-buster, and his politics and policies were well received. He would not serve his last year as mayor to accede to the governor's office. Pingree expressed his fear of corporate power and the potential dominance of wall street over elected officials.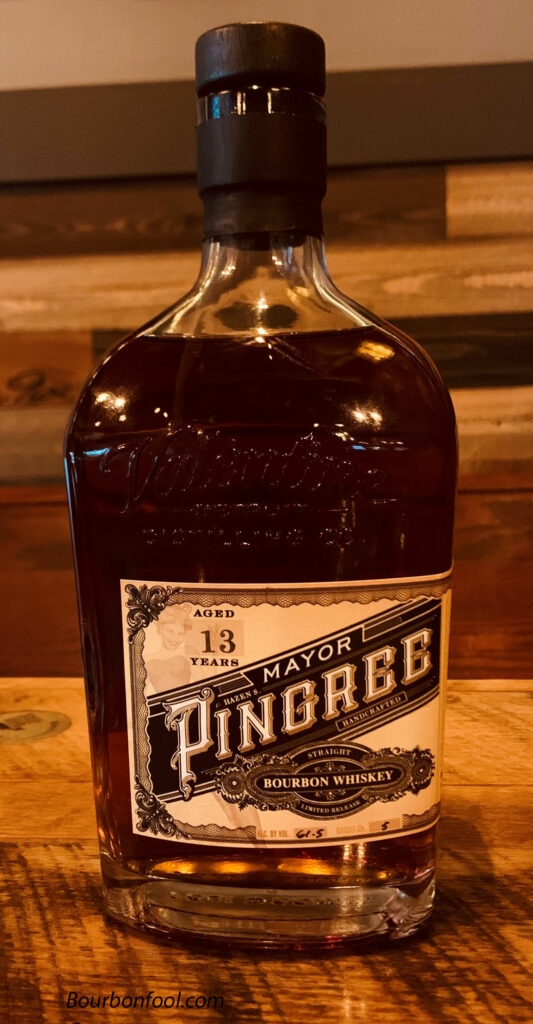 Mayor Pingree Bourbon
This blended bourbon is the oldest black label release by Valentine Distilling Company. Previous releases included nine, ten, eleven, seven, and now a thirteen-year-old.  This edition of Mayor Pingree Black Label is 123 proof and all the whiskey you can handle. It is hard to find a bottle, and you will have to look for it on the secondary market. If you see it, but it. You will not be disappointed.
Great whiskey from Ferndale, Michigan, is featured in this week's video. Charlie Berry and I review this very interesting bourbon, and you can watch it HERE.