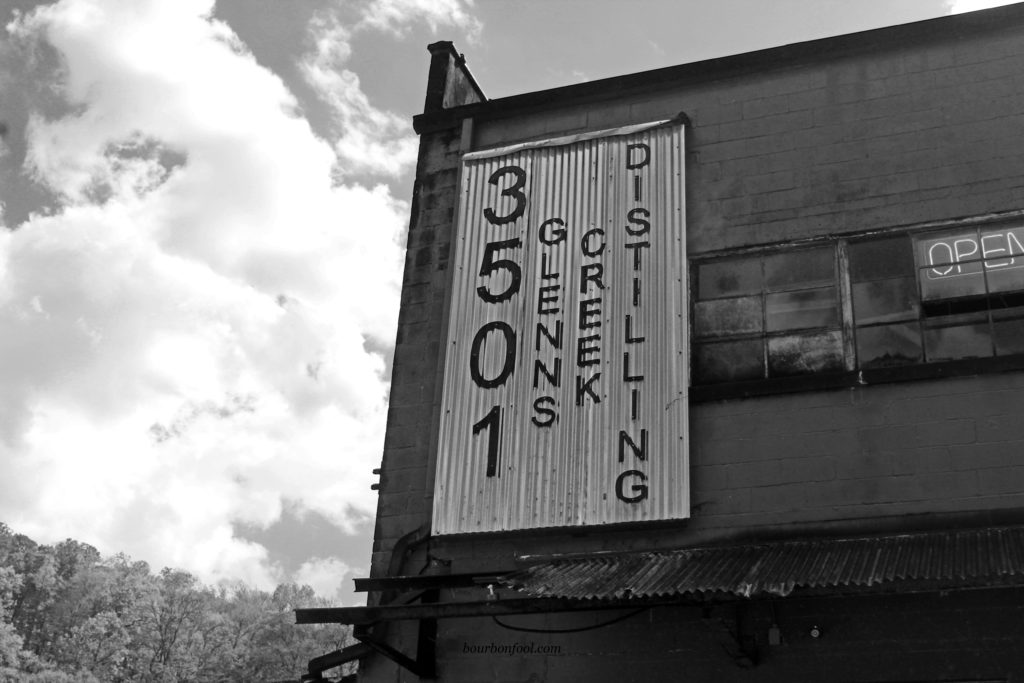 When you drive up to the distillery, you are immediately impressed by the vast footprint of the Old Crow Distillery that stands behind the distilling building used by Glenns Creek. The sign outside told us what to expect. Glenns Creek Distilling: a little different, a lot better.
We had heard the story of OCD #5 Bourbon. Current owner David Meier purchased the long-abandoned Old Crow Distillery and using yeast found in one of the old original fermentation tanks created OCD #5. Yes, the story is a little different, but what you will find here is a gentleman that tells it like it is. He creates spirits without a lot of hype, and he does so with reclaimed equipment and pieces custom built in house when needed. Not only will you see equipment repurposed from the milk industry but you will also find an old Jim Beam tank. Glenns Creek pursues distilling simplicity driven by the goal of creating great spirits.
First of all, being able to see the Old Crow Distillery grounds is worth the visit. Getting schooled in bourbon production by David is the icing on the cake. This man understands his craft and tells you like it is. He joked with us that he might start a Myth Busters Tour about bourbon and I believe him. And what bourbon enthusiast would not like to try bourbon created with passion that contains a historical provenance.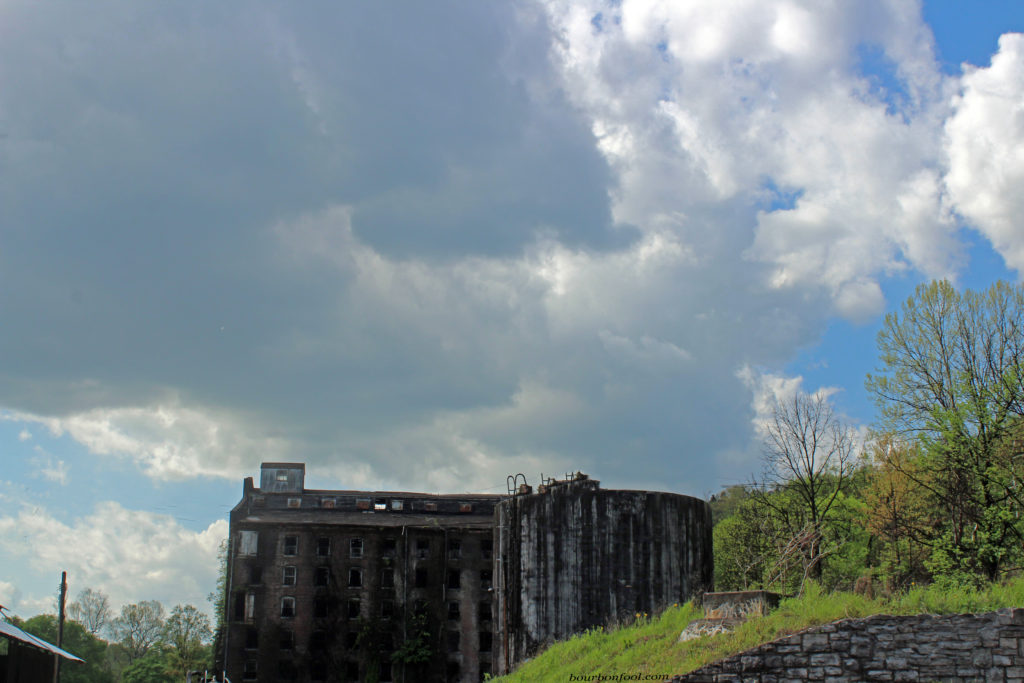 However, there are other unique products to sample and purchase at Glenns Creek. Stave + Barrel is a high rye barrel strength bourbon that utilizes multiple barrels to create a distinctive flavor profile. Prohibition Kentucky Rum is molasses based and aged in used bourbon barrels. This rum is a barrel strength rum that breaks new ground. Ryskey is an American rye whiskey made from a 95% rye mash bill. Finally, there are two crowd-pleasers Cafe Ole and Hamilton Dark. Café Ole is a bourbon that uses toasted barley malt in the mash bill providing a coffee like a flavor profile. Hamilton Dark uses sugar for fermentation resulting in a specialty spirit that is a sweet tasting mild bourbon like a drink.
When visiting Kentucky, you will be able to visit distilleries large and small, and each has its own unique story. Be sure to include Glenns Creek on your itinerary. It is located near Castle and Key and not far from Woodford Reserve. Like the sign says, Glenns Creek Distilling: a little different, a lot better.
Stop by and say hi and David will clear up some myths associated with bourbon. I guarantee it.